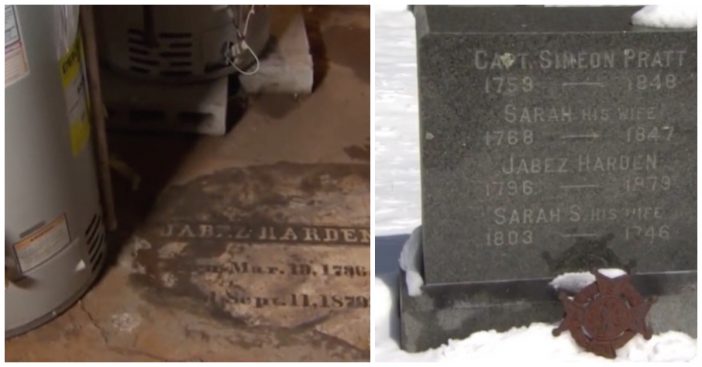 The tombstone of a soldier from the War of 1812 was found in a college student's basement.
The mystery of the gravestone runs from that student's basement in Bridgewater, Massachusetts to a local cemetery. The student from Bridgewater State, Derek Kruk, said he came down to the basement one day and couldn't figure out what it was on the ground. He cleaned it up and realized that it was a tombstone — and a very old one at that.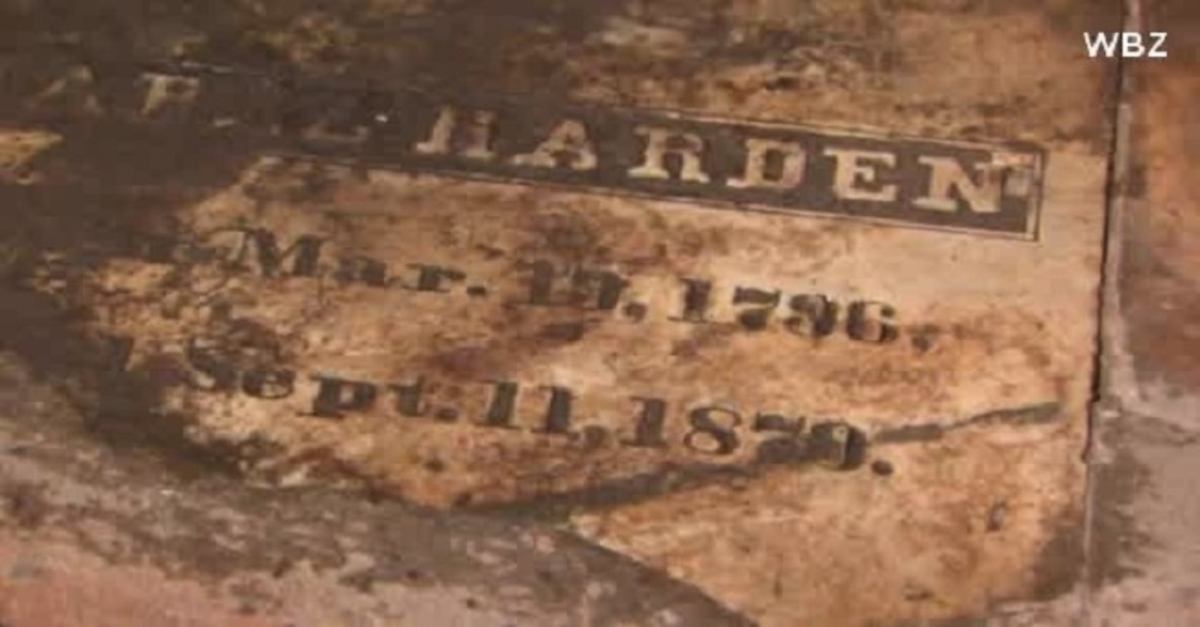 The tombstone read: Jabez Harden, born 1796, died 1879, a veteran of the War of 1812.
Kruk wanted to find out who Jabez Harden was so he called up the Bridgewater town clerk, Marilee Kenny Hunt.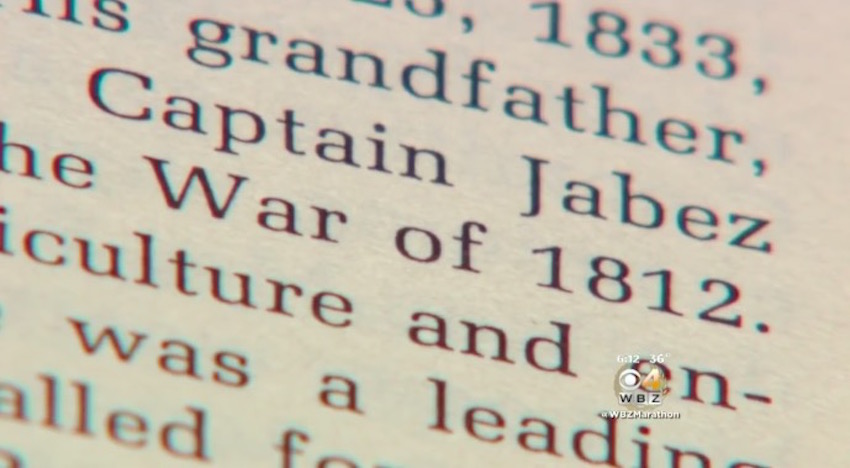 Hunt looked up Jabez Harden in some local history books and found out that he was a militia captain. She then contacted Chip Mangio to do some additional research on this mystery.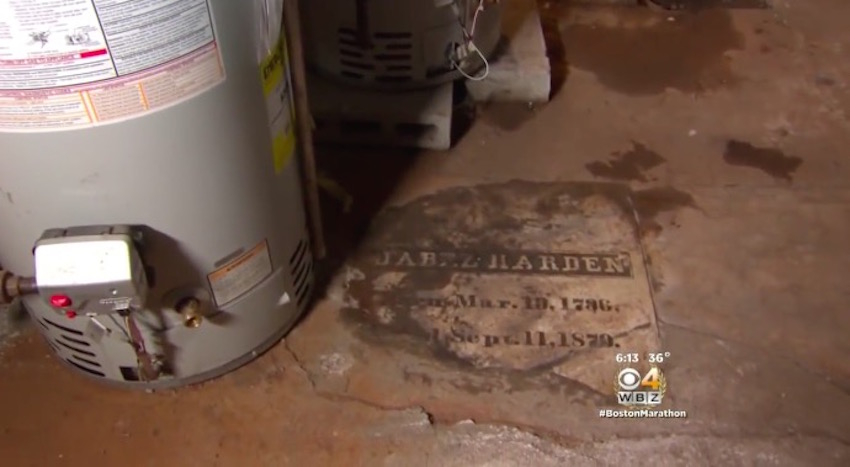 Mangio is the head of 'The Friends of Middleboro Cemeteries'. In his searching, he found Jabez's actual burial plot with a new headstone in Pratt town cemetery in Bridgewater, along with the grave of his son, Benjamin, who fought in the Civil War.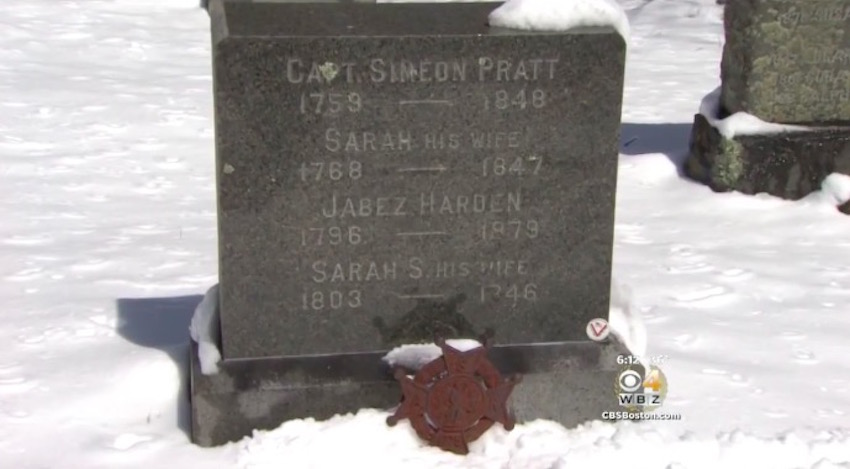 Mangio guesses that the tombstone in Kruk's basement is the old gravestone that was given to a relative. When a new tombstone is installed, the old one is often given away because they are very expensive and are still decent stones.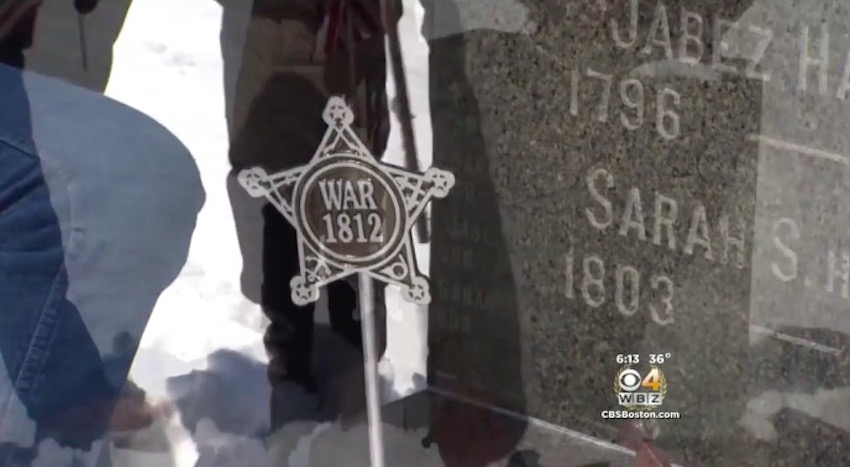 In their sleuthing, Hunt and Mangio also discovered that Harden did not receive any veteran's medallions. They contacted the town's veteran's agent, Roderick Walsh. He made sure that Harden's grave received a veteran's medallion very promptly. In their research, they also learned that Jabez Harden's father, Samuel Harden, fought in the Revolutionary War and was buried in another cemetery. They also made sure he received a veteran's medallion on his grave site.
Watch the video below, and if you found this article interesting, be sure to share it!