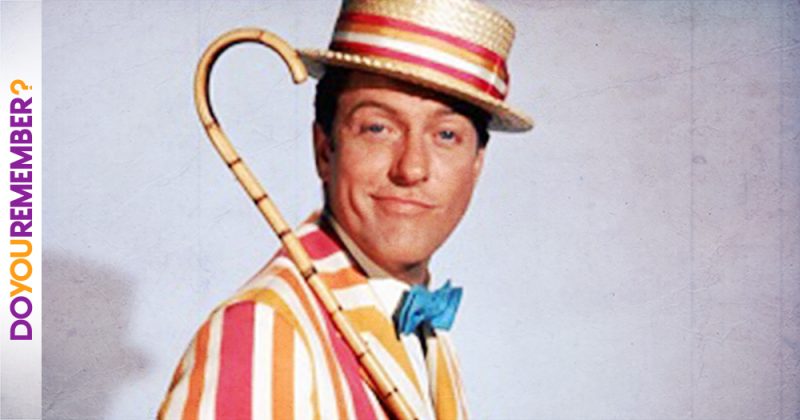 Few actors have captured our hearts decade after decade quite like Dick Van Dyke. He's remained the same charmingly goofy, eternally exuberant man the public first met in the early '60s, when Van Dyke's eponymous hit sitcom, co-starring the lovely Mary Tyler Moore, hit the airwaves. The Dick Van Dyke Show (1961-1966) was as progressive as it was funny, combining a thoroughly modern treatment of marriage and career with Van Dyke's signature slapstick. The primetime sitcom won 15 Emmy awards during its five-year run, including three for Van Dyke as outstanding lead actor in a comedy series.
Starring in the television classic opened numerous doors for Van Dyke, who'd spent the previous decade cultivating a career on Broadway. In 1963, he reprised the role of Albert Peterson in the film adaptation of the musical comedy Bye Bye Birdie, which was both his first movie role and big-screen debut as a song-and-dance man. Mary Poppins followed, in which he starred alongside Julie Andrews, and Chitty Chitty Bang Bang (1968), another box office success with songs written by the Sherman Brothers, the men behind Mary Poppins' Academy Award-winning, Van Dyke-crooned song, "Chim Chim Cher-ee."
https://youtu.be/k_mpaF5-SlU
Van Dyke's comedic endeavors wound down in the '70s when, save for recurring guest appearances on such programs as The Carol Burnett Show, as well as Van Dyke and Company—a short-lived sketch comedy show alongside Andy Kaufman—he began dabbling in drama. The 1974 television movie The Morning After, in which he played an alcoholic businessman, as well as guest-starring gigs as a murderer in episodes of Columbo (1974) and Matlock (1986), shaped the actor's later career significantly. 1993 marked Van Dyke's regular return to television in Diagnosis: Murder, in which he played a crime-solving physician opposite his son, Barry Van Dyke. The series ran for eight years and spawned five TV movies.
A busy acting career notwithstanding, Van Dyke has made time for projects outside of Hollywood. In 1970, he published Faith, Hope and Hilarity: A Child's Eye View of Religion, based on his time as a Sunday school teacher. He's been part of a singing quartet, the Vantastix, since 2000, and has been credited with the creation of 3D-rendered effects used on Diagnosis: Murder. And in 2013, the octogenarian was honored with a Lifetime Achievement Award from the Screen Actors Guild—an honor more than 60 years in the making.
https://youtu.be/Mcy544pbDcc