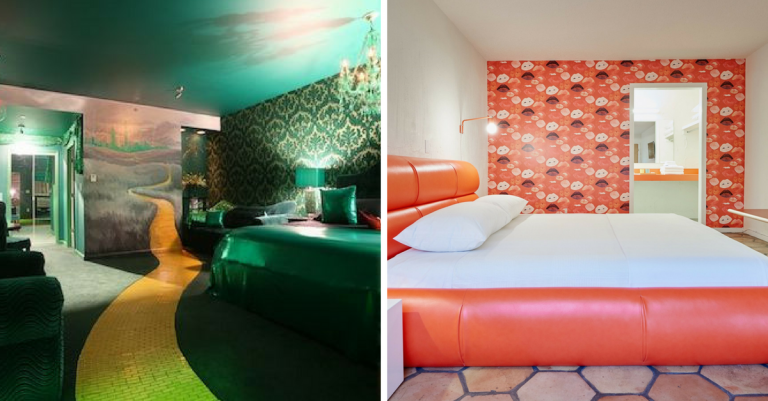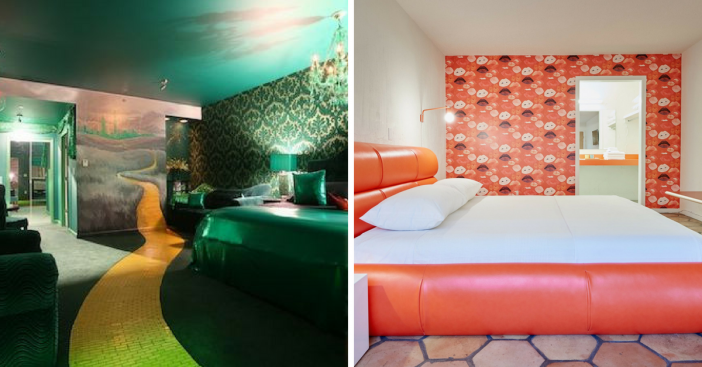 7. Jupiter Hotel (Portland, Oregan)
https://www.instagram.com/p/BcS8FF4gyyE/?taken-by=jupiterhotel
You know the saying "if it ain't broke, don't fix it"? Well, that applies to this 1960s constructed retro hotel that has still kept its structure after all of these years. The Jupiter Hotel stays true to their love for retro. For example, there is antique furniture inside in every room. They also pay homage to legendary artists such as John Lennon and Marilyn Monroe by having murals presented in each room as well.
8. Oasis at Gold Spike (Las Vegas)
https://www.instagram.com/p/BhxGy4bBopg/?taken-by=oasisatgoldspike
The Oasis At Old Spike located in the Sin-City was built in 1962. Renovation for the retro hotel happened as recently as 2014. The hotel has managed to stay loyal to its old design that pays homage to the glam scene in Las Vegas back in the day. The hotel provides various activities and games for their guests. They have foosball tables in each room and they even host roller skating nights for guests. If you're planning on going to Vegas anytime soon, this is the place you might want to stay!
9. Tyler Place Family Resort (Highgate Springs, Vermont)
https://www.instagram.com/p/BY6ua5ygOOQ/?taken-by=tylerplace
Unlike most on this list, the Tyler Place Family Resort is not located in a city. Instead, this resort has a nostalgic summer camp vibe to it.  They offer guests vintage banana seat bicycles to ride throughout the resort as well as fishing, sprinklers, and everything that makes you think of your childhood in the summertime.
10. Farlane Hotel (Nashville)
https://www.instagram.com/p/BhRqOCEAKrX/?taken-by=thefairlanehotel
The Fairlane hotel has the perfect blend of both retro and modern style. This gem located in Nashville, Tennessee has a 1970s influence demonstrated by the furniture and vinyl records displayed in each room of the hotel. This retro hotel also gives the guests the treat of having glass bottle Coca-Cola beverages through their bar-cart services every night!
11. Sunriver Resort (Sunriver, Oregon)
https://www.instagram.com/p/BinQ7HJHGgP/?taken-by=sunriverresort
If you're looking for a nostalgic childhood summer vibe for your family, The Sunriver Resort is absolutely the place you need to go. This place offers retro activities such as croquet, tie dyeing, board games, and 60s trivia nights! They even have 60s music playing throughout your stay there. If you are obsessed with all things retro, the Sunriver resort is the place for you!
12. Town & Country (San Diego)
https://www.instagram.com/p/BLEc54yjeum/?tagged=townandcountryhotel
Paying homage to the 1960s, the Town & Country Hotel has everything from Tiki Bars and vintage kidney-shaped pools for their guests. The hotel also greets their guests with funny messages from back in the day on their vintage based signs.
If you love everything vintage, don't forget to share this article with your friends!
[H/T: Reader's Digest]