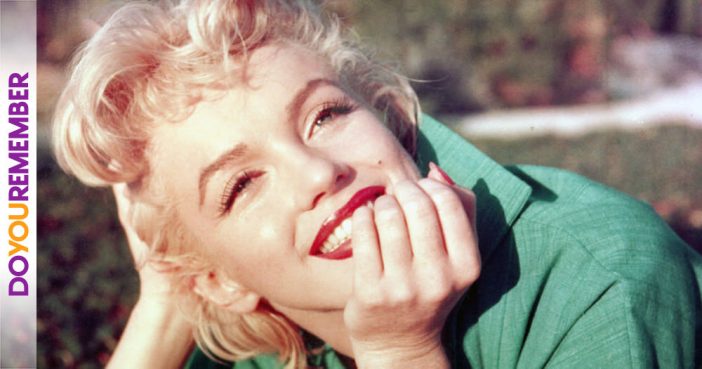 Marilyn Monroe. Everything about her look is iconic, whether it be her bright red lips or her platinum blonde curls. She captured the heart of America with her bright smile and her exuberating confidence. Today we remember the anniversary of her death, but we know she will never be forgotten.
Monroe is best known for her role in the movie, the Seven Year Itch. It is in this film where the iconic subway scene occurs. She sports a white pleated halter dress and heels, and stands over a subway grate as she talks to Richard Sherman. And when the subway goes by underneath, the breeze lifts up her dress. It is one the most famous moments in cinematic history. 
Marilyn starred in a number of other films, including the movies How To Marry a Millionaire and Gentlemen Prefer Blondes. In Gentlemen Prefer Blondes, Marilyn acts as a showgirl with a passion for diamonds. She wants to marry a rich man, believing it is the only way to earn herself economic success. Her character is very similar to the one she plays in How to Marry a Millionaire, in which she also searches for a rich man she can marry.
Marilyn Monroe was not afraid to be bold and fight for what she wanted. She started her own film production company, Marilyn Monroe Productions, in 1954 when her studio would not change her contract. The first film she acted in under MMP was The Prince and the Showgirl, a romantic comedy starring herself and Laurence Olivier.
Monroe won several awards for her performance in acting, but her most prestigious was her Golden Globe Award that she received in 1960 for her performance in Some Like It Hot. In the film, Monroe plays the character of Sugar Kane, a member of a band.
The Seven Year Itch, and the iconic subway grate scene. Check out Marilyn Monroe in her most-famous scene in film. Do you remember when the breeze lifted up her white halter dress?
Check out all of the extravagance and glamour in this scene from Gentlemen Prefer Blondes. Adorned in a bright purple dress and sparkly jewels, Marilyn Monroe sings "Diamonds are a Girl's Best Friend".