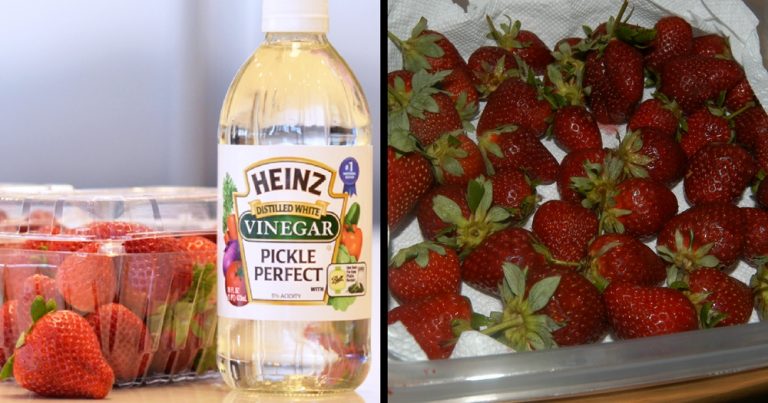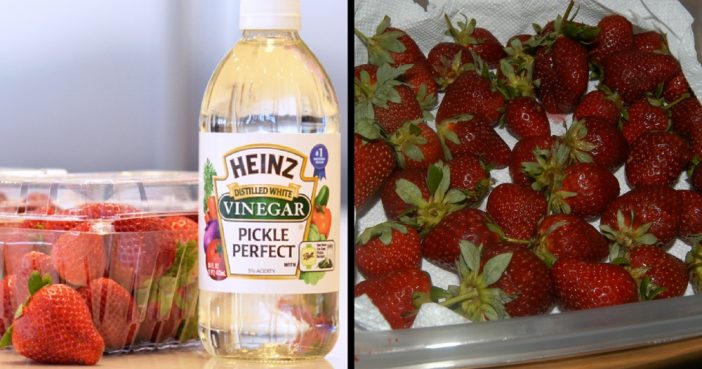 Lots of us like to stock our refrigerators with delicious fruits and vegetables during a trip to the supermarket. Especially in the summer!
Fruits, like strawberries, are refreshing and packed with vitamins and minerals that are good for us and keep us healthy.
Strawberries are filled with antioxidants, vitamin C, folate, potassium, manganese, fiber, and magnesium, according to Organic Facts.
They are even said to improve eyesight, brain function, high blood pressure, arthritis, gout, and several cardiovascular diseases. Strawberries are even linked to boosting the immune system and preventing certain cancers, as well as premature aging.
And in addition to all the health benefits, strawberries are delicious! You can eat then straight out of the container, or add them to a tasty salad or sweet dessert.
It's a shame to spend all that money on our strawberries only to find that they get slimy or covered in mold when we reach for them in our refrigerators after having only bought them a few days prior.
It's a total bummer and a giant waste.
Thankfully, Hip2Save has shared a brilliant way to make sure that your strawberries stay fresh and last longer in your refrigerator. This hack will extend the life of your strawberries for days, or maybe even a week or two after you take them home and put them in your fridge.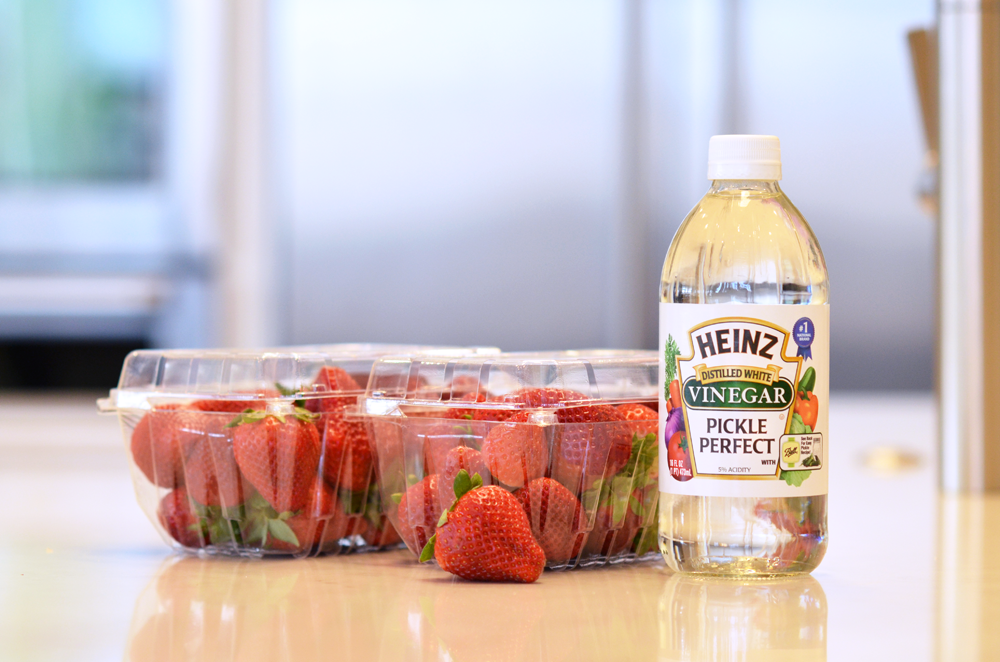 You'll need:
White vinegar
Water
A Colander or salad spinner
Directions:
Step 1) Pour 1 part white vinegar and 5 parts water in a large bowl. About 1/2 cup of vinegar and 2 1/2 cups of water should do the trick.
Step 2) Soak your berries in the mixtures for a few minutes. The vinegar will get rid of mold spores and bacteria. That's the stuff that makes your strawberries spoil quicker.
You'll probably be grossed out by what the water looks like after your rinse your berries in this solution, but just remember that now all that gunk isn't on your strawberries!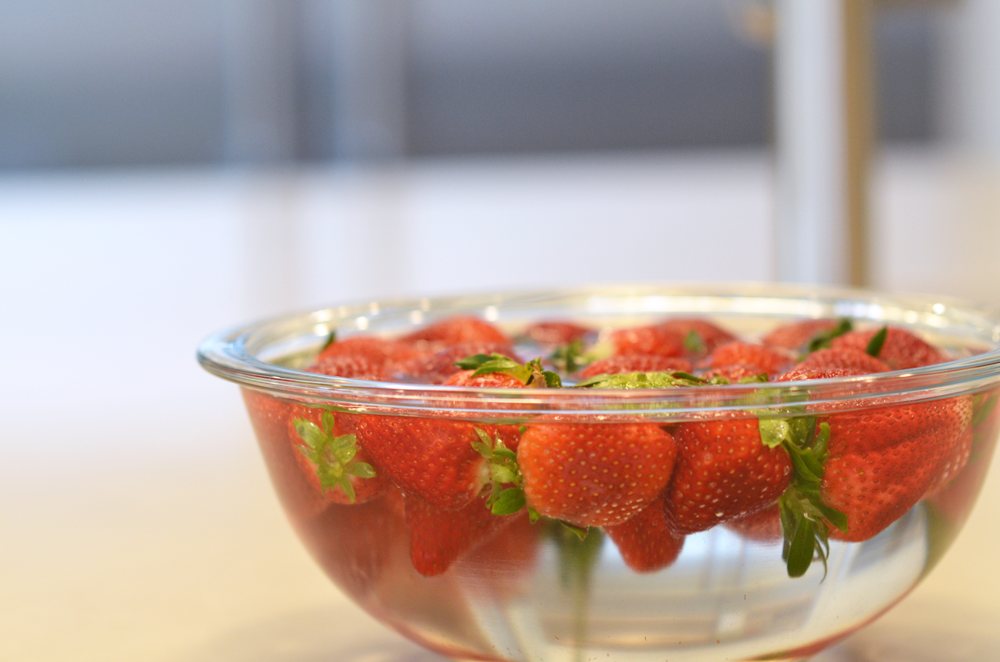 Step 3) Dry your strawberries thoroughly. You can place some paper towels into a salad spinner or let them air dry in a colander.
Making sure you remove all of the moisture will prevent them from getting moldy.
Step 4) Place your strawberries into the refrigerator on top of a paper towel. The paper towel will help absorb any extra moisture the strawberries might produce.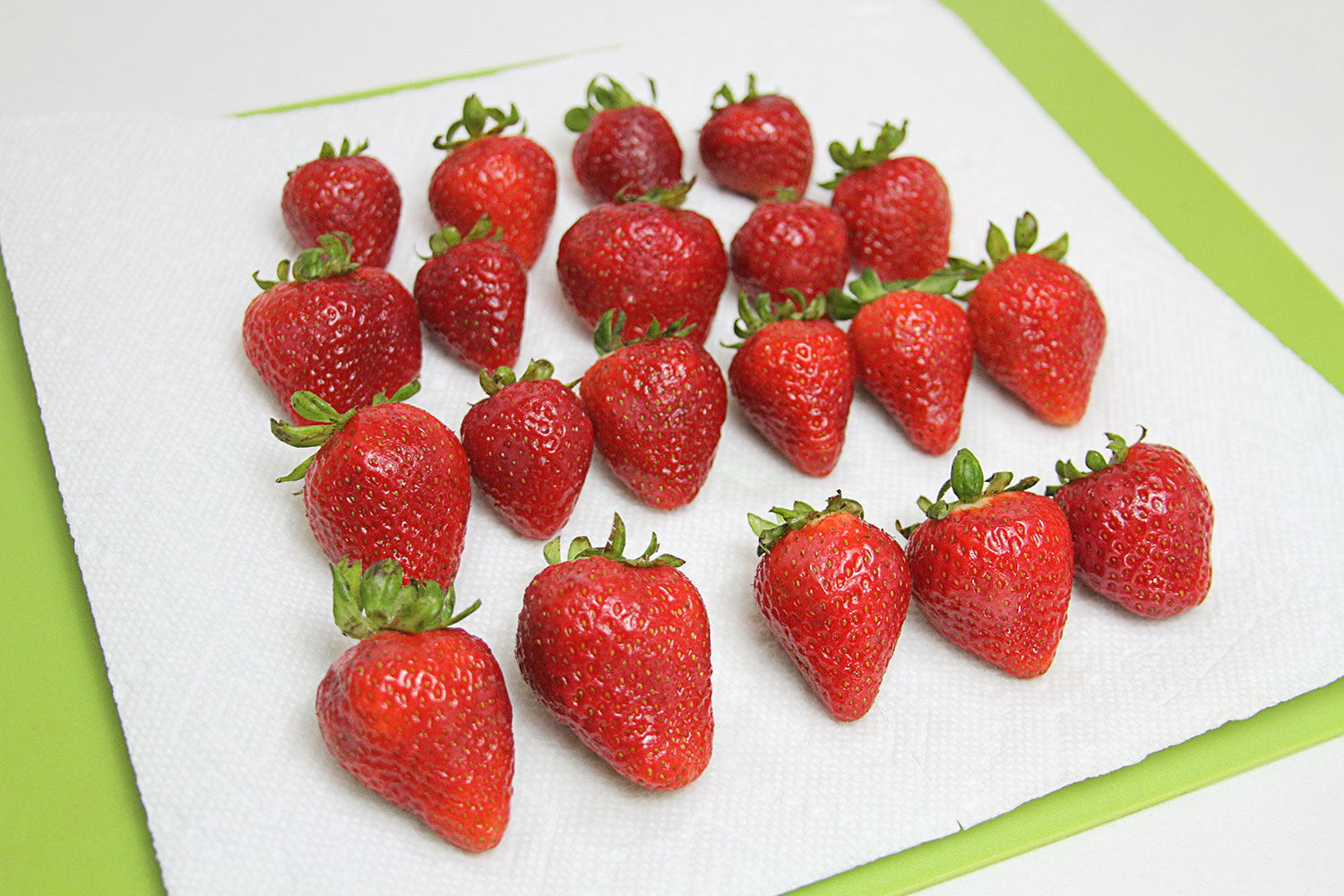 This trick should keep your berries fresh and delicious for a while! And don't worry, your strawberries will not taste like vinegar after using this method.
Here are a few other tips that will help your strawberries last longer: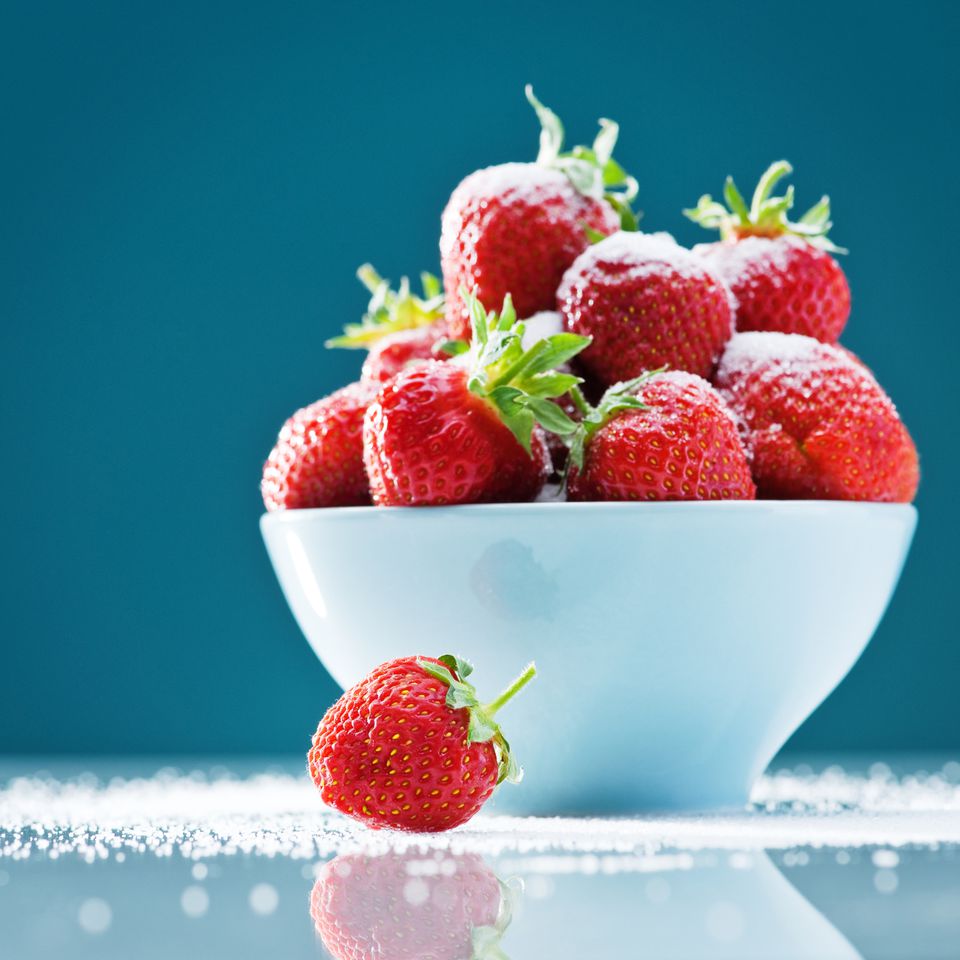 The Kitchn says you should keep the stems of your strawberries on until you're about to eat them. This will prolong their shelf life.
Unless you're planning on eating your strawberries right away, buy berries that are a little under-ripe. Once you pull them out of your fridge a day or two later, they should be perfectly ripe and ready to eat.
Also, if you notice any spoiled berries in your bunch that has mold on them, be sure to immediately remove them. This will prevent the mold from spreading and ruining the rest of them.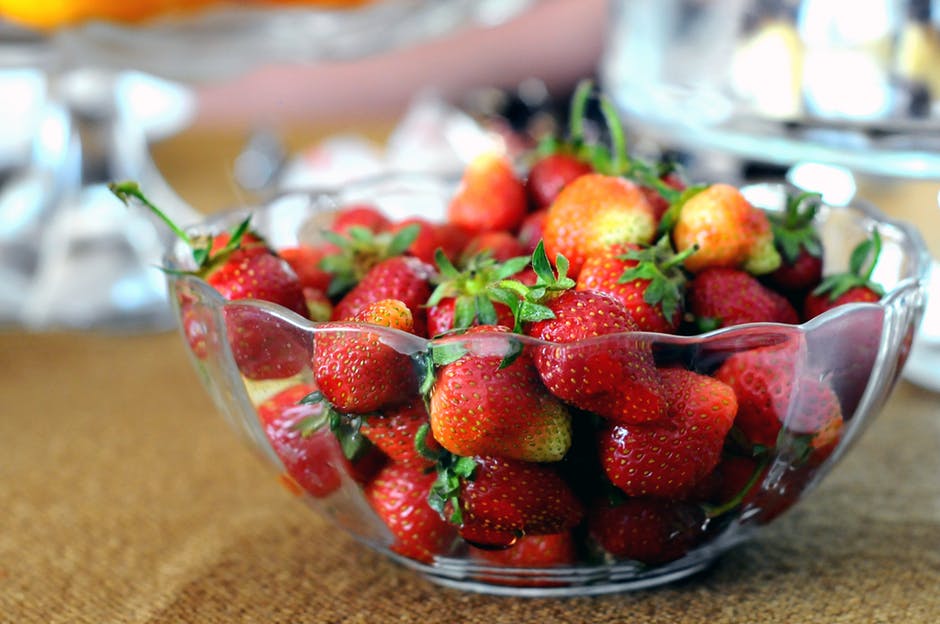 With these clever tips, your strawberries are guaranteed to last longer. Now, go enjoy your delicious tasting, longer lasting strawberries!
Credits: sweetandsavory.co
What tips do you have that you can share with us?