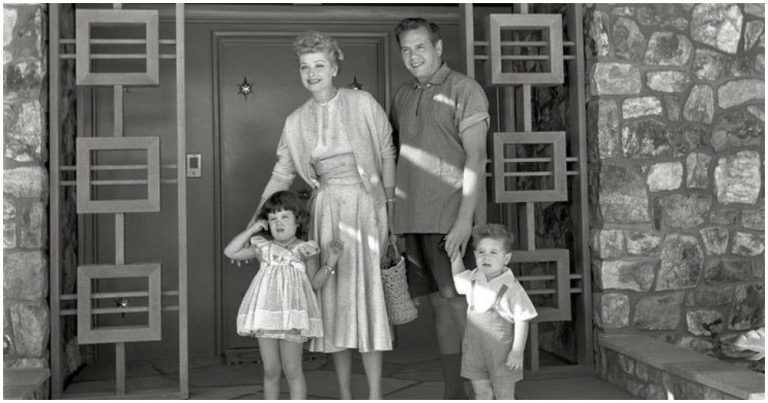 After a lifetime of shadow boxing, Lucie Arnaz is finally celebrating her late parents. She's executive producer of a new film called "Lucy and Desi," starring Cate Blanchett as TV's queen of comedy, Lucille Ball. Oscar- and Emmy-winner Aaron Sorkin is writing the narrative about a couple trying to juggle family and their 1950s sit-com, "I Love Lucy."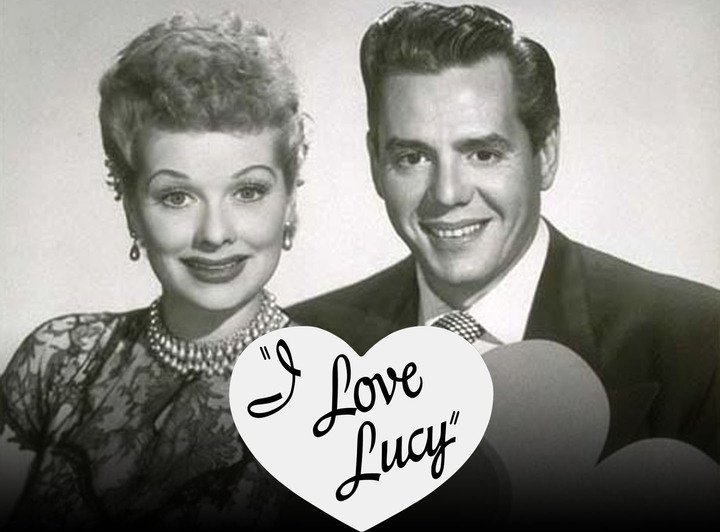 She'll also salute her father, Cuban bandleader and actor Desi Arnaz, in an April 3 benefit for the College of the Desert Foundation at the McCallum Theatre, titled, "Stepping Out For College of the Desert: Lucie Arnaz – Latin Roots."
Arnaz, sitting in her South Palm Springs home with a stunning view of the mountains and a framed story on a wall recalling her 40 years in therapy learning to cope with her heritage, says she can now talk about her parents without feeling like she's riding their coattails. It only took 30 years of concertizing and the release of a new autobiographical album, "Feinstein's at the Nikko: Lucie Live."
"There is that," she said. "It's an amount of time. You've been doing it for three decades. You don't have to be like, 'I'm my own person; I can't talk about them!' The fact (is), I feel it's time now to give credit where credit is due."
Lucie Arnaz is embracing her parents' legacy with a new concert series featuring her father's Cuban music and a role as a producer on a new movie about her mother, Palm Springs, Calif., March 7, 2018.
She credits her father with giving her the musical talent to feel Latina.
Her father felt compelled to assimilate into Anglo-American culture, so he never made Lucie learn Spanish. Desi's family had fled to Miami after the 1933 Cuban Revolution and Desi survived by playing guitar and singing Latin-flavored pop in a straw hat. He started a conga craze after leaving a big band led by Spain's Xavier Cugat.
"Cugat promised he would send him five guys for a new little band, and he sent him five guys who had never played that kind of music," Lucie said. "It was New Year's Eve and, out of desperation, he remembered that in Cuba they have this carnival every year in Santiago, and they would do this mile-long conga with everybody in town. So, he grabbed his big conga drum, which he always had with him, and taught the audience how to do the conga. They liked it and it became a big craze."
Desi was sent to New York to open a La Conga nightclub in the Big Apple and, when he became a sensation, Broadway director George Abbott added him to his stage musical, "Too Many Girls." The show was adapted into a film musical in 1940 and Desi was put in a featured role opposite Lucille Ball. They fell in love and eloped that November.
Desi assimilated so well, Lucie grew up identifying as an Anglo. She discovered she is inherently Latina while doing a musical tribute to her father.
"I don't speak very good Spanish," she said. "But, when I started singing the music, I was able to accept more of my Latin-ness. I'm still trying to earn my stripes. It's not what I grew up listening to. (But,) when the music starts, I remember who I am."
Arnaz Family at their Thunderbird Country Club home in Rancho Mirage, circa 1956, courtesy of Lucie Arnaz. Palm Springs Historical Society/Special to the Desert Sun Arnaz Family at their Thunderbird home circa 1956.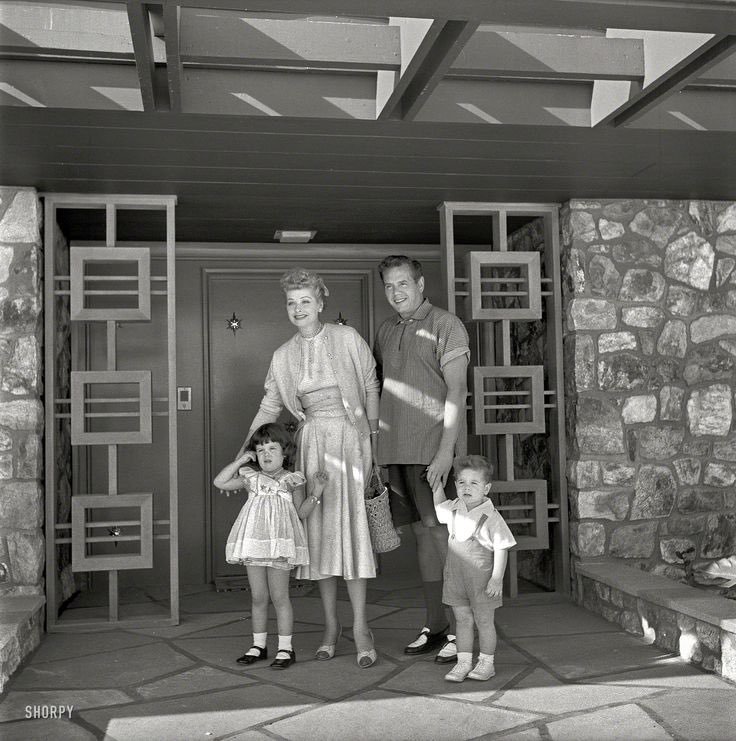 Lucie, 66, began celebrating her father seven years ago in New York. She was doing a Gershwin show at the 92nd Street Y performing arts center in New York and Deborah Grace Winer, artistic director of its Lyrics & Lyricists American Songbook series, asked where Desi's musical arrangements were. Arnaz realized no one had heard them in 60 years and got them from the Library of Congress. They mounted a tribute called  "Babalu" with a 16-piece orchestra and recorded a "Latin Roots" album to go with it.