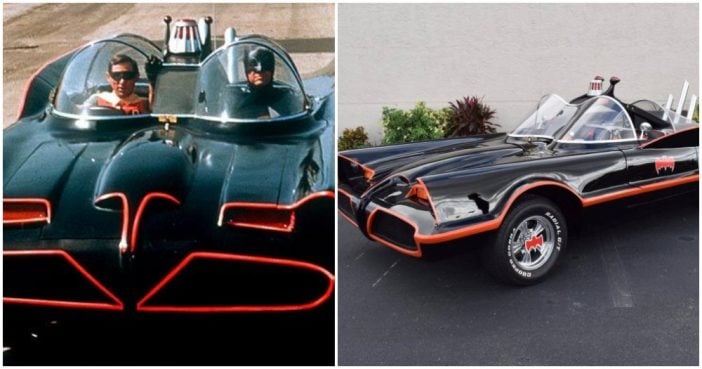 You don't need to be a pop culture fanatic to know the value of some items, and any generation of the Batmobile is certainly enough to get most people's ears to perk up. The ORIGINAL 1966 Batmobile from the days of Adam West is now up and available to anyone with the cash to buy.
It is easily the most iconic car in television history, and for a mere $300,000 you can park it in your driveway. A Batmobile modeled after the original 1966 vehicle from the TV show Batman is for sale in Florida, and while not one featured on screen, this replica has plenty of unique features making collectors reach for their Bat-iPhones and Bat-wallets.
A 2013 auction sale of the original George Barris-built Batmobile topped out at $4.6 million.
Sure, there's no price listed, suggesting that it's probably up there in terms of price, but if you find yourself in or near Venice, FL, you can swing by Hemmings motors and haggle for your shot at owning a piece of classic TV and comic book history. I mean, items like this don't come along every day, so you'll want to move on it!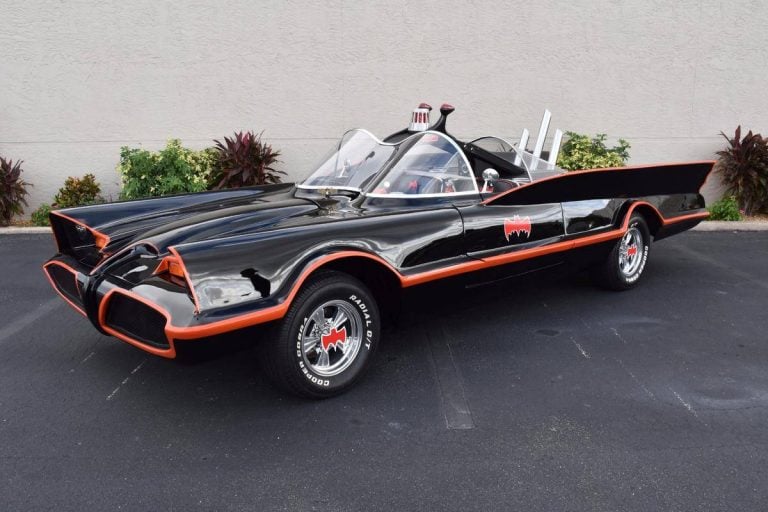 If you're going to spend the time or money to obtain this gem of pop culture history, there are a few things you should know, so let's get to them, courtesy of SCPR.com, which has broken the car down to all the bare-bones facts and figures. At the very least, you'll learn something.
"Car customizer George Barris bought the concept car for $1 and had three weeks and $15,000 to turn it into the Batmobile, which included adding a Ford Galaxy chassis, and the vehicle was built from a non-functioning 1955 Ford Lincoln Futura concept car that cost $250,000."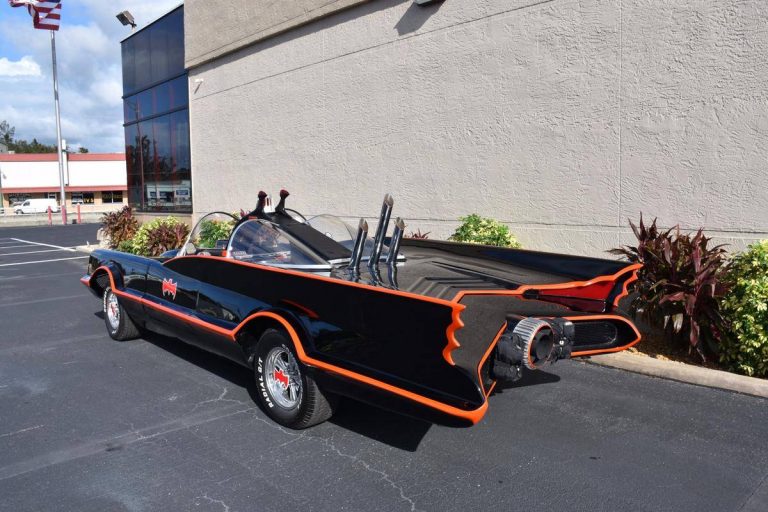 "The car was originally painted a dull gray with white stripes, but when they first shot the car coming out of the Batcave with Adam West, Barris felt the vehicle didn't pop — so he went back and repainted it with 40 coats of super gloss black paint and orange stripes."
The car is being sold in Venice, Florida. The roadster, one of four that appears to be custom-built from the original molds used to create the first Batmobile. Legendary car customizer George Barris modeled the Dark Knight's TV car on a 1955 Lincoln Futura.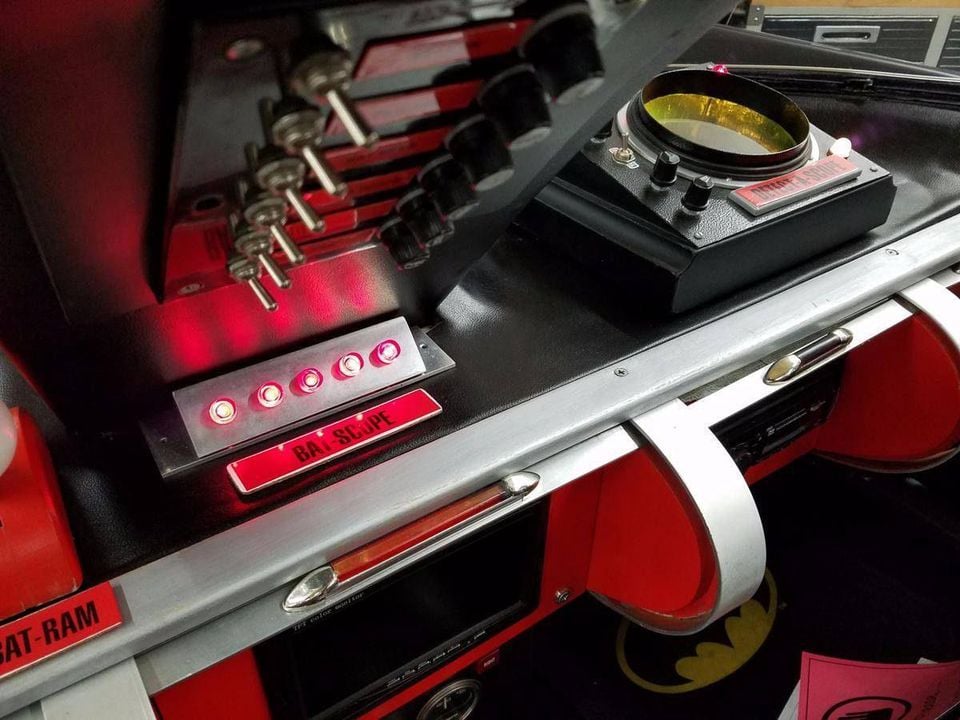 This "1966" car is built on a 1976 Lincoln body and is the only known model to carry authenticated autographs by four stars of the television series, including Adam West, who played Batman and died last year, and Burt Ward, who played Robin. Julie Newmar and Lee Merriwether, who both portrayed Catwoman, also signed their names on a black roll hoop between the double windshield.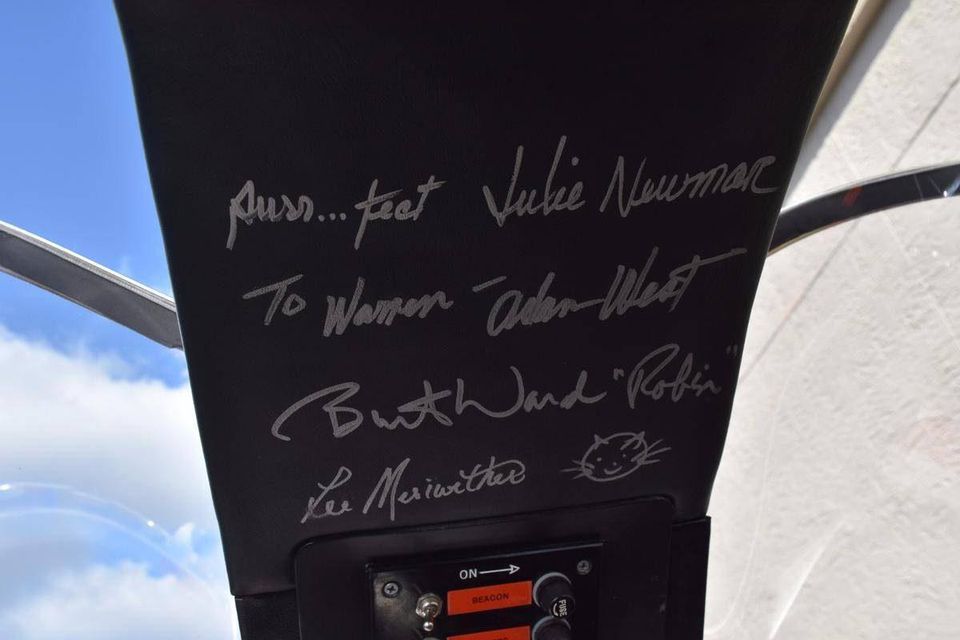 In fact, one driver, George Barris, actually got a speeding ticket while driving the Batmobile. Fortunately, those penalties are attached to the driver, not the car, so if you keep your speed down (but why would you?), you should be doing just fine and will remain on the right side of the law.