A small miracle emerged from the mud in Montecito, after a mudslide survivor's wedding rings were found in a pile of dirt nearly three months after the disaster. Mari Mitchel and her husband Hank were trapped for hours inside their home on San Leandro Lane, when a wall of mud barreled through their walls on Jan. 9.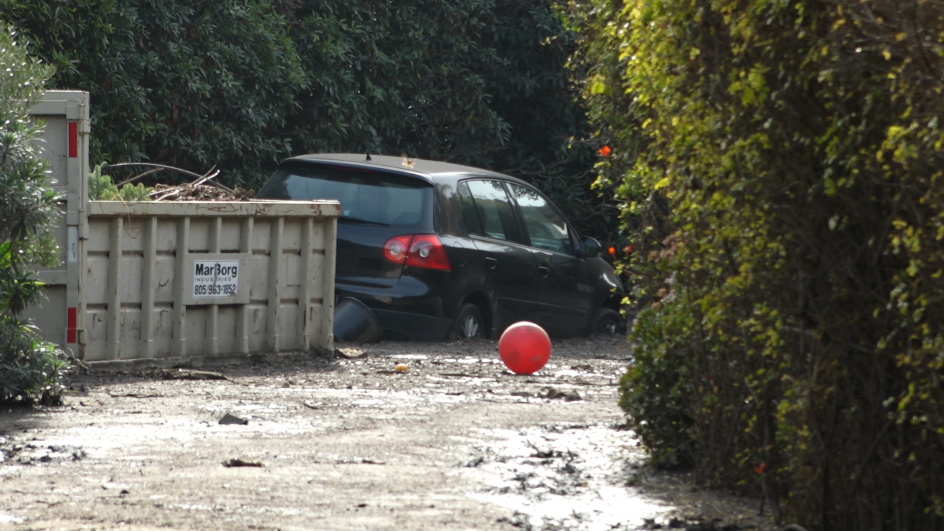 Many of their belongings were washed away, including Mitchel's wedding rings.
The couple has been digging out of their home with the help of friend and contractor Ann Burgard.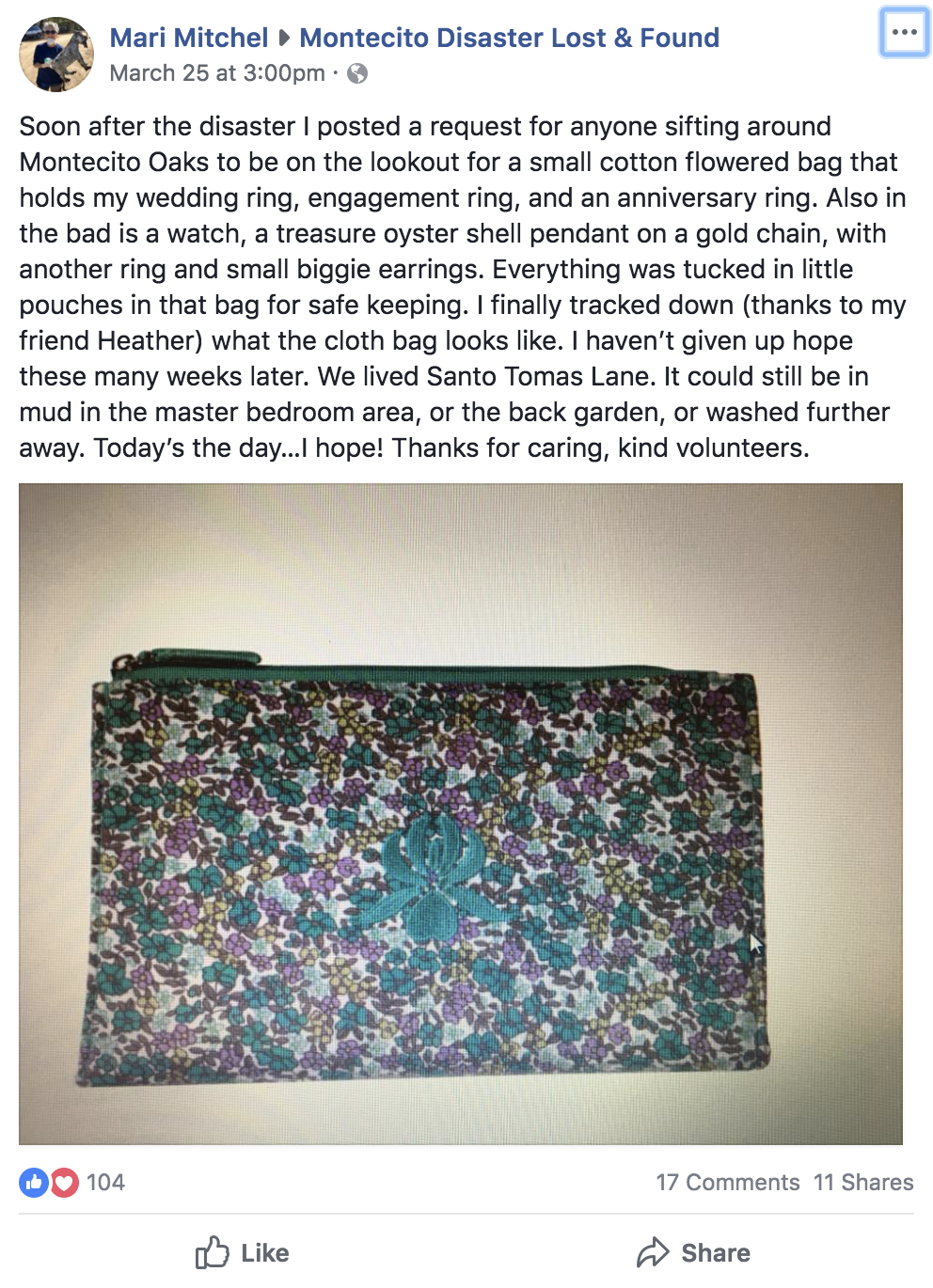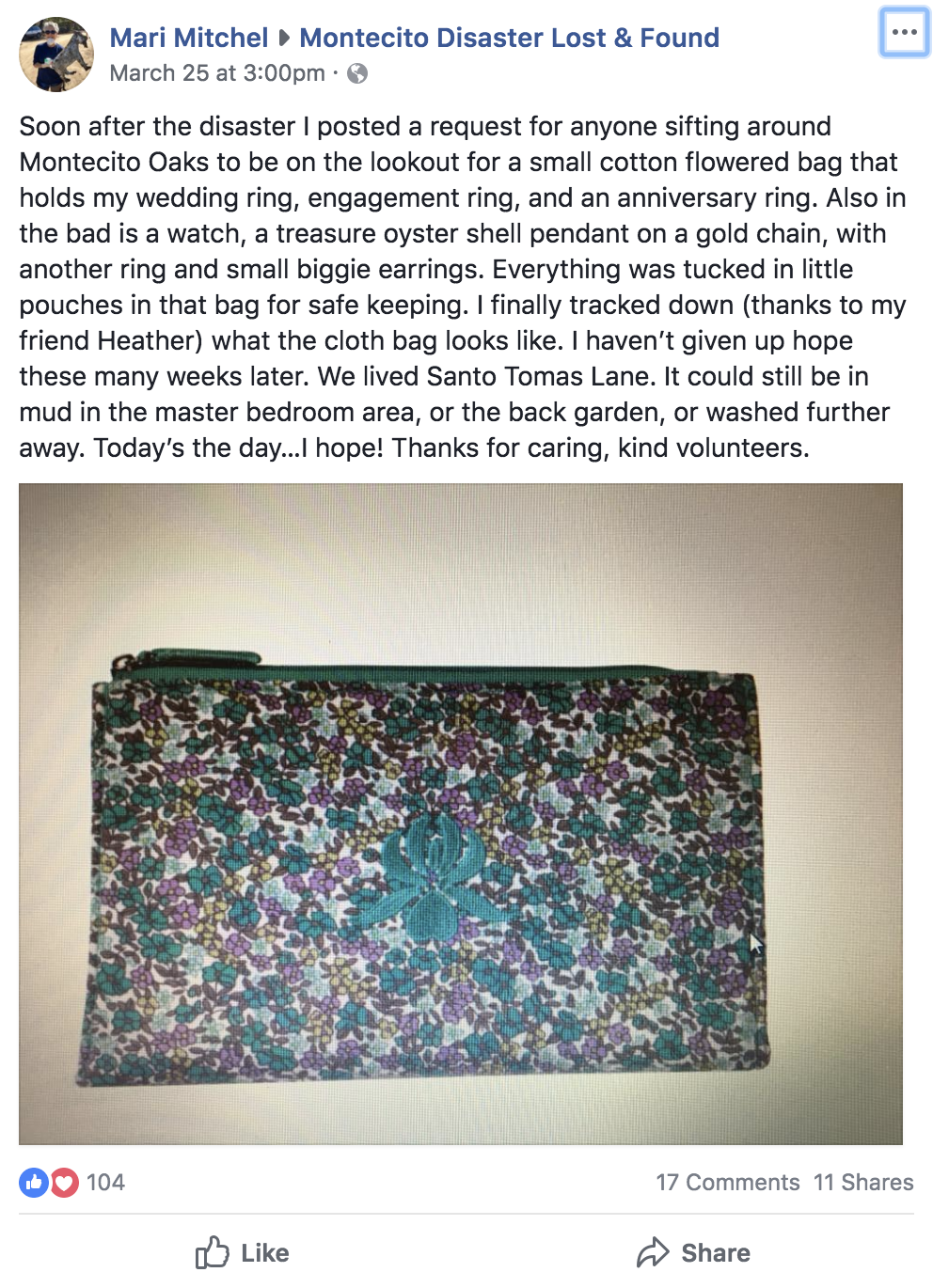 Burgard is also a member of the Santa Barbara Bucket Brigade–an all-volunteer non-profit helping residents remove mud and debris from their homes.
Burgard was clearing mud from Mitchel's property while also combing through it with her hands when she found a frayed bag in a massive pile by the couple's pergola.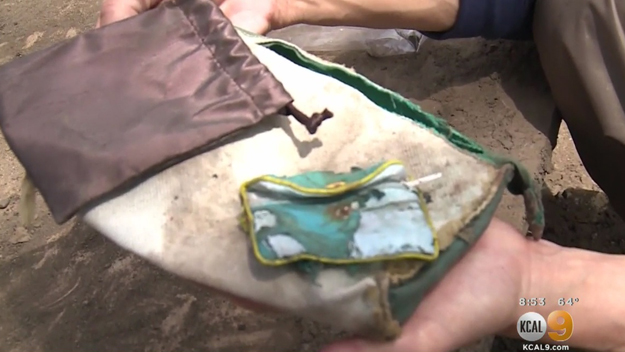 On the night of the Montecito mudslide, Mitchel put her wedding rings, a watch, and a special pendant into a small bag, so she could grab it quickly if she needed to evacuate. The Mitchel's lived in a voluntary evacuation area.
Burgard said the bag, filled with Mitchel's precious heirlooms, was on her mind each time she dug through the mud.