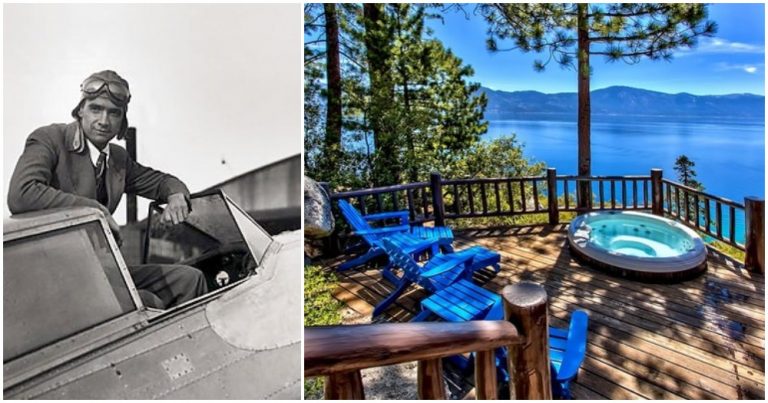 Looking for a Lake Tahoe getaway with a side of flashy Hollywood history, tycoon-worthy views, and ties to arguably the most famous American businessman of the last century?
What a very specific list of must-haves! Luckily, you can now purchase Howard Hughes's former summer home for just $19.5 million.
On the Waterfront
The 5.5-acre compound, named Summertide by Hughes, is situated on scenic Crystal Bay.
Back to Nature
The property includes an Adirondack-style main cabin, built in 1934, and a lakefront guest house, added in 1940, which total 3,800 square feet of living space.
Cabin Fever
The rustic structure was built from local timber and includes an expansive outdoor living space with lake views.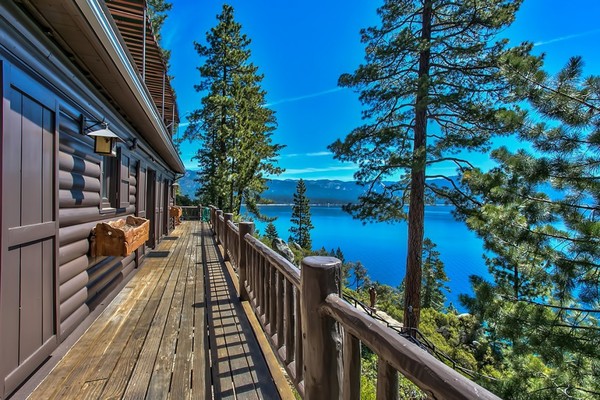 Guest Practices
A stone pathway leads to the simple, log-style home.
Perfectly Situated
A shaded sun porch offers endless views of the rugged landscape and lake.
Outside Interests
Sprawling patios suit the region's indoor-outdoor lifestyle.
Wild Side
A live-edge wood bench, on one stretch of the balcony, adds to the home's simple woodland charm.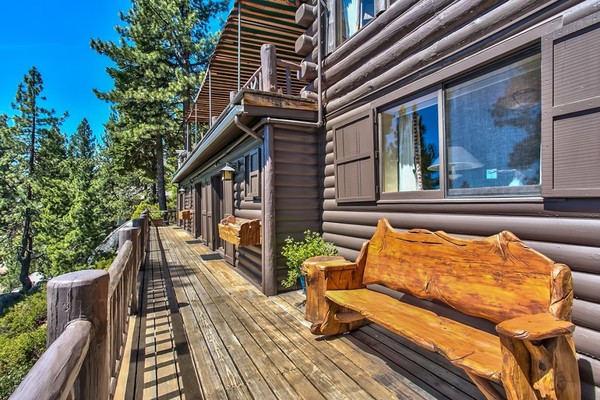 Lounge Act
A classic green-and-white striped awning defines one of several cozy seating areas.
Material Moment
Every surface, from the soaring vaulted ceilings to the dramatically ridged fireplace wall, is lined with a warm wood.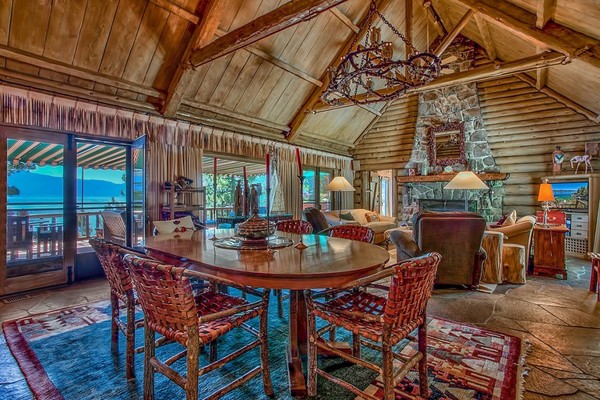 Hearth and Home
A stately stone chimney is the centerpiece of one fireside seating area.