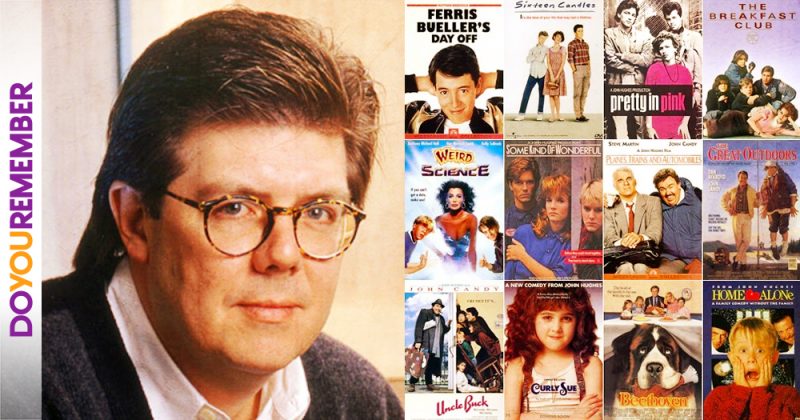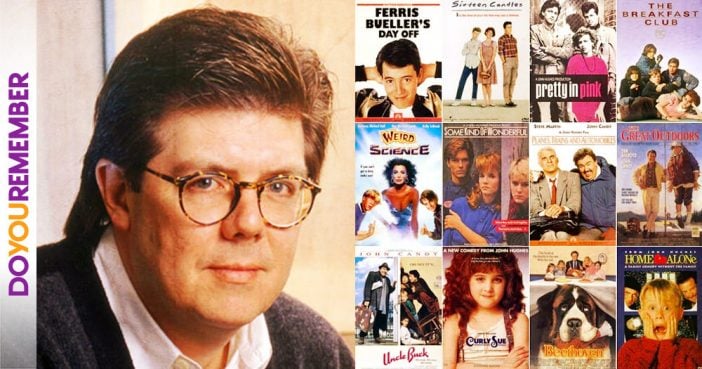 John Hughes will always hold a special place in our hearts. He directed the movies that helped us all through the struggles of growing up. As teenagers, we were well aware of what it felt like to be alone in the world. We perceived ourselves as different from everybody else, and believed that we just didn't have a place in the world. John Hughes channeled all of our insecurities and emotions into his work, and transformed them into powerful films. He is the creative genius behind classics such as The Breakfast Club, Ferris Bueller's Day Off, and Sixteen Candles. These coming-of-age stories remind us that we are all dealing with our own battles, and that it's okay to fail sometimes. He encouraged us to share our stories so that we don't have to go through it alone. And most importantly, Hughes taught us that even if you have an idea of who somebody is, you may not know their story–we don't know the battles they are fighting.
The most notable film that Hughes has written and produced is the classic comedy Home Alone, starring the young Macaulay Culkin. After he is left home alone when his family goes on vacation, 8-year old Kevin McCallister must fend off two burglars from robbing his house. Hilarity ensues as the mischievous Kevin gets the thieves, Harry and Marv, into some sticky situations. Harry ends up with his head on fire, while Marv gets a nail through his foot and an iron dropped on his head. It's a tradition in my family to watch Home Alone every Christmas, and we smile every year when Kevin finally reunites with his family on Christmas Day.
John Hughes will always be remembered for his remarkable work in film, and the realism that he brought to the big screen. Check out some of DYR's favorite John Hughes scenes below.
The Breakfast Club
In this iconic moment at the end of the film, the students part ways with each other and head back to their separate lives. As the song Don't You (Forget About Me) by Simple Minds plays, we hear the brat pack's essay recited as well. In the letter, they tell Principle Vernon that each of them is a "brain, and an athlete, and a basket case, a princess, and a criminal." They challenge the notion that our self-worth is defined by a simple label. We are free to be who we are, and we refuse to be confined to a single category.
 Sixteen Candles
We have all experienced a moment where we have felt forgotten and insignificant. We think the world must have something planned for us, but just can't figure out our purpose. The film, Sixteen Candles, follows a teenage girl by the name of Sam who has just turned sixteen. Her family has forgotten her birthday, and she wallows around in despair. She lacks a sense of self-worth, unable to comprehend how her own family could have forgotten her birthday. John Hughes creates this film to remind us that we are not alone; we all experience these feelings of sadness. But in the end, we can turn to our loved ones who can help us get through anything. This clip highlights the very moment where Sam realizes her birthday has been forgotten.
Home Alone 
Marv and Harry are up to no good, and it's up to 8-year old Kevin to stop them. The clever youngster sets up traps for them all over the house, and this clip shows the chaos that the Marv and Harry run into. We all wince in pain as Harry's hand is branded with the M, and we squirm in our seats as we watch Harry step his foot through a rusty nail. The comedic genius of John Hughes never fails to make us laugh.
Ferris Bueller's Day Off
Ferris Bueller is a witty teenager who has mastered the art of skipping school. We all have dreamed of pulling off a scheme as cool as his, but we were never brave enough to actually attempt it. Although Ferris Bueller's Day Off is a movie full of humor and sarcasm, it also has some serious moments to it. When Ferris, Cameron, and Sloane are at the Chicago Art Institute, the true depth of their emotions reveal themselves. Cameron looks at an image of a mother and child and begins to scrutinize it. As he looks more closely he breaks down the image of the child, loses the ability to see the overall picture. Instead, he sees only the fabric dots that make up the image. In essence, he is looking at nothing. Cameron never had a relationship with his mother, and this empty image of the mother and child reflects the void that he feels in his own life. This clip captures this emotional moment that Cameron experiences.