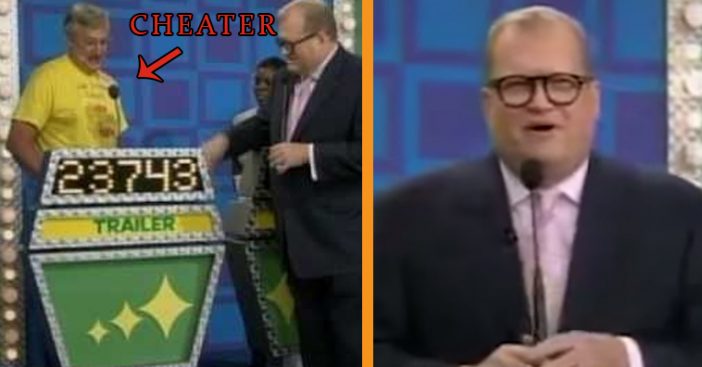 For nearly sixty years, millions of Americans have dreamed of hearing the iconic call to 'Come on Down' and win big on 'The Price is Right'- but for those lucky enough to do so, the reality is very different. Cars, holidays, kitchens, a million dollars in cash, the treasure trove of prizes on offer to the contestants appear at face value to be life to change. Sometimes winning The Price Is Right Prizes isn't all they're cracked up to be.
However, the first rush of victory on the nation's favorite game-show can quickly turn to a headache when it comes to collecting your prizes as one former contestant has pointed out nearly 18-months months after her appearance on the Drew Carey hosted the show.
Excitement: Andrea Schwartz had waited for most of her adult life to appear on 'The Price is Right'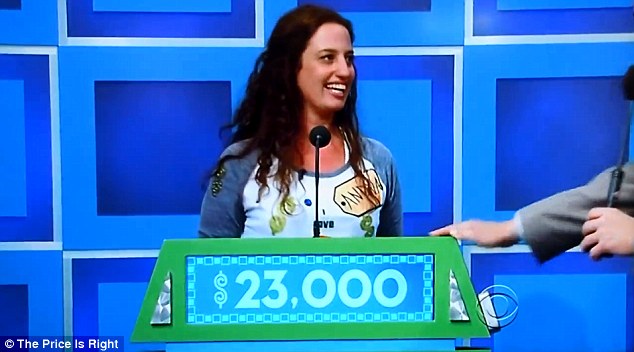 She ended up having to sell her winnings on Craigslist and to used car dealers – all for less than the retail value of the prizes.
'Yeah, you don't just drive off the backlot with the car like I thought the entire time I was growing up,' said After the show, you fill out some paperwork and basically sign your life away. You say that you're going to pay the taxes on it,' said Schwartz.
Winning Prize: This Mazda 2 compact car was sold by Schwartz for $13,000 and it was worth $16,700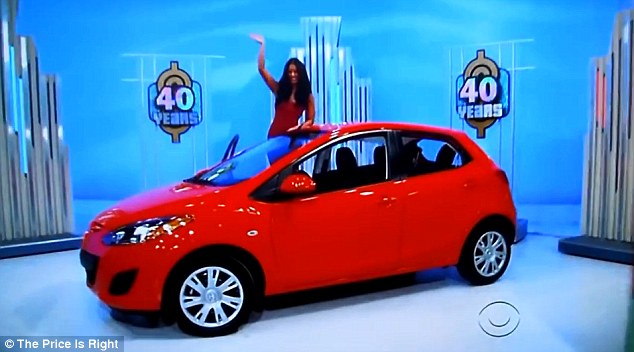 Indeed, according to Schwartz the illusion of winning 'The Price Is Right prizes is in some cases a fallacy – as contestants face going home with nothing if they can't afford the tax.
'I think a lot of people don't understand what they're getting themselves into. They're just like, 'Oh my God, I'm going to win a bunch of stuff,' and then they're going to have to forfeit their prizes because they can't afford to pay the taxes on them,' said Schwartz to the AVClub.com.
The Price is Right Prizes Winning Game Tables: The games tables were worth in total $14,000 – but were sold for only $4,500
Appearing on the show in March of 2012, the Lake Tahoe resident was lucky in that she had savings and the $1,200 cash she won in the Plinko segment of the game show.
'They took it off the taxes I owed. So basically instead of owing $2,500, I only owed $1,300 to get the prizes released,' said Schwartz.
'I won $33,000 in prizes. I took the car and sold it. I sold the pool table and the shuffleboard table.
'I have a really small apartment, and I didn't have any space for it, and it was really nice stuff.'
'I sold the tables for $4,500, and I think I sold the car for $13,000 and it was worth $16,700. It had, like, eight miles on it.'
Schwartz revealed that even when contestants win the luxury holiday, they are still expected to pay taxes on it – and it is not all-expenses paid.
Another myth blown open by Schwartz about 'The Price is Right' is when the prizes are actually delivered to you after you have coughed up cash for the taxes.
Stunned: Andrea faced off against a contest named Paul – who decided to try and win a holiday to Thailand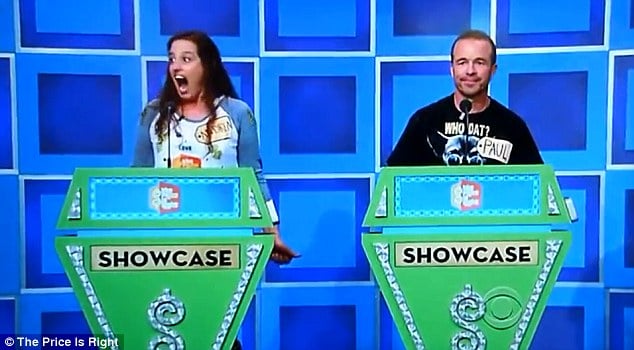 'Still, it was a pain. You're supposed to get your prizes within 90 days of the air-date, but I didn't get my pool table and shuffleboard table until, I think, five or six months later,' said Schwartz.
Admitting at least her prizes had a resale value and weren't a holiday, Schwartz now owns a food-truck on the north shore of Lake Tahoe.
'It's called The Super Wagon: soup, salad, and sliders. It's all organic and local and as farm-to-trailer as we can be,' said Schwartz.
Credits: dailymail.co.uk