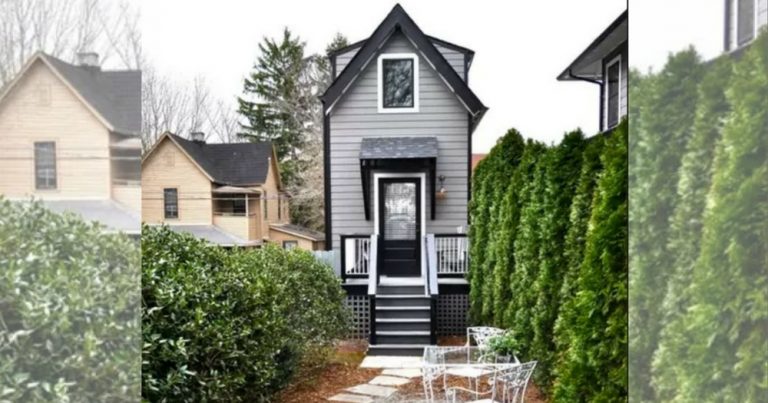 The Sleeping Loft Is Surprising Large For The 400-Square-Foot Home.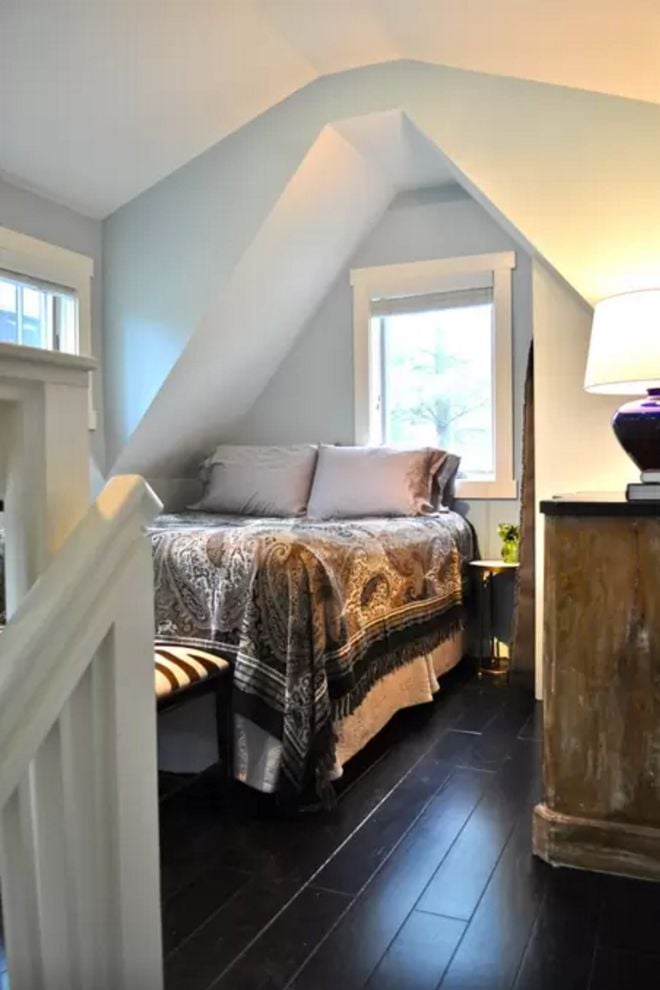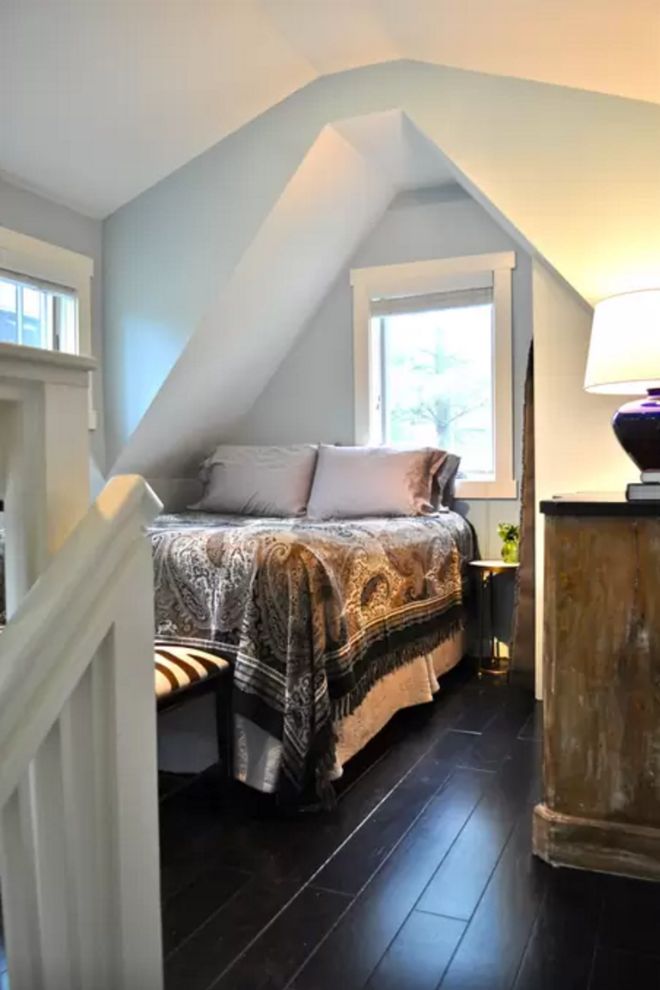 Tall ceilings and large windows help make the room feel open and airy. The loft is large enough for a queen-size bed, dresser, and a couple small tables.
Making Our Way Down To The Lowest Floor, Walk Down The Winding Black Staircase To Access The Kitchen And Dining Area.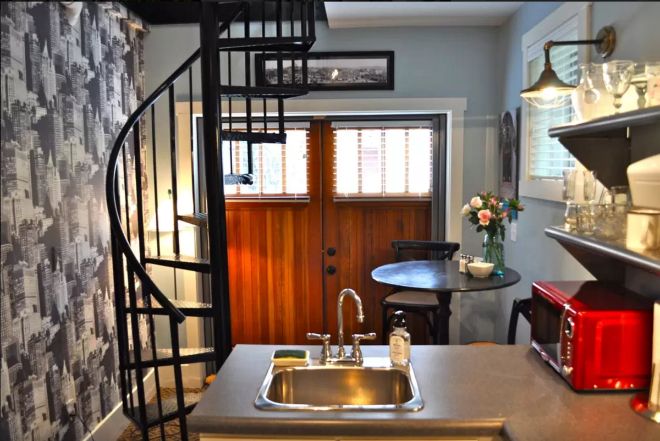 The kitchen boasts a dorm-size fridge, sink, toaster oven, and stovetop.
Enjoy A Nice Homecooked Meal At The Bar-Style Dining Table.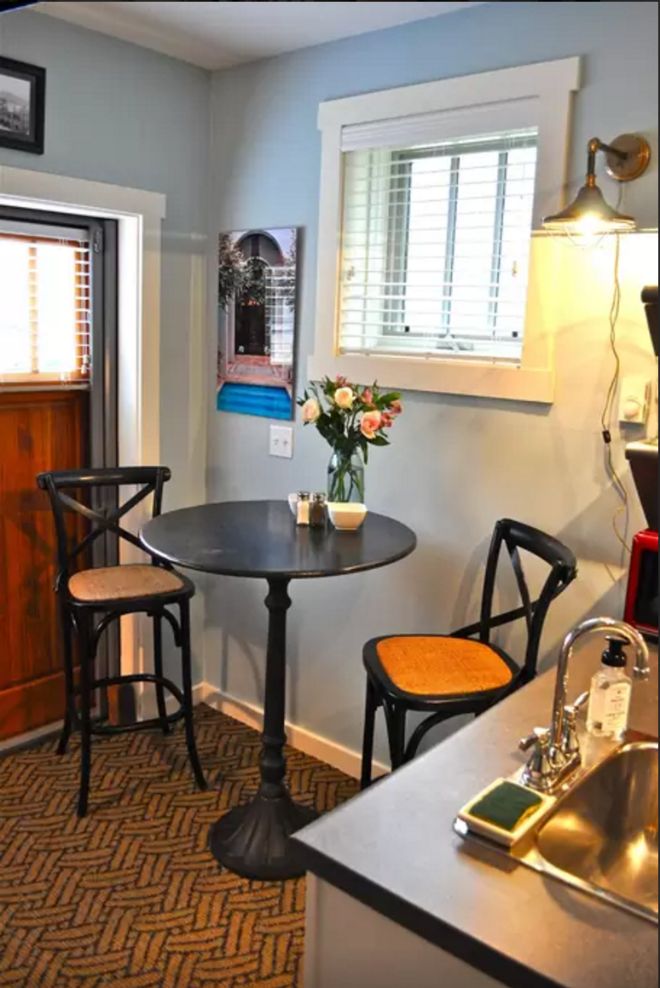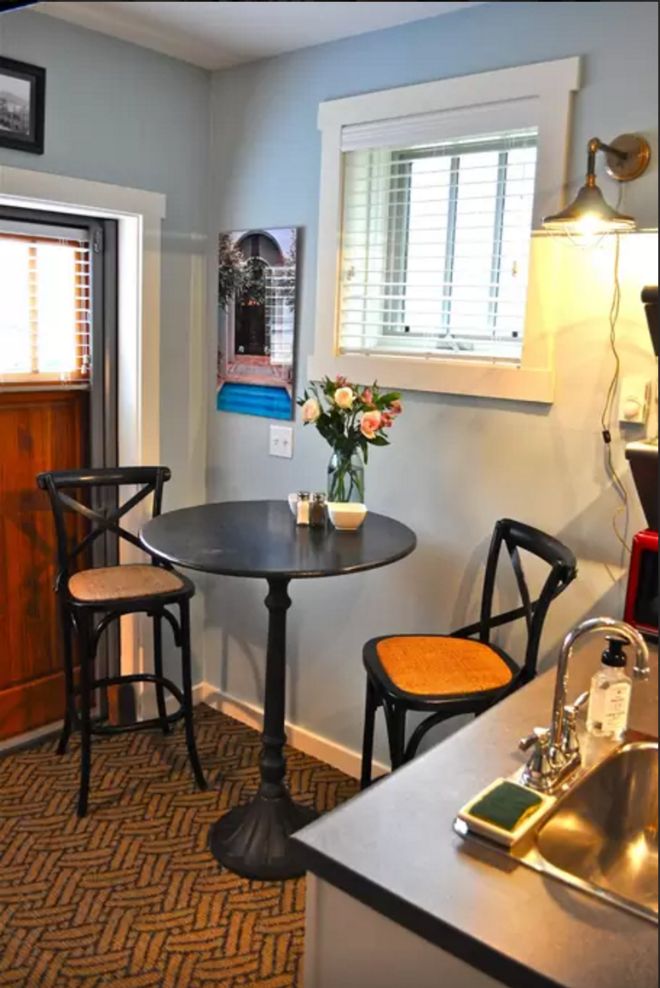 The bottom floor features a beautifully patterned carpet versus the dark hardwood located on the top two floors.
If The Weather Is Nice, Double The Entertaining Space By Opening Up The Wooden French Doors.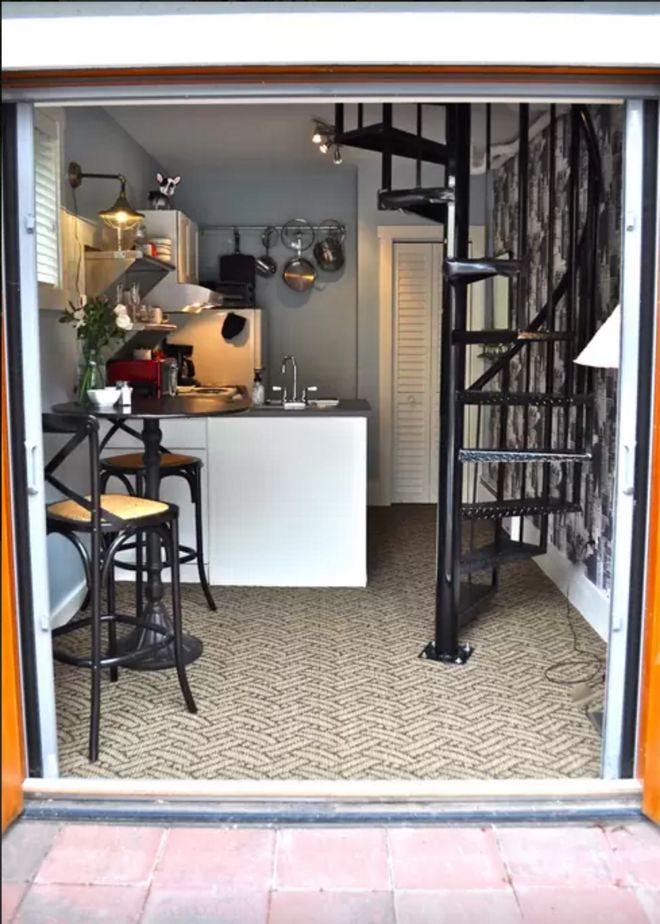 The kitchen and dining area open up to a small backyard with patio.
In Addition To The Backyard, There Is Plenty Of Space Out Front To Relax, Read A Book, Or Dine Al Fresco.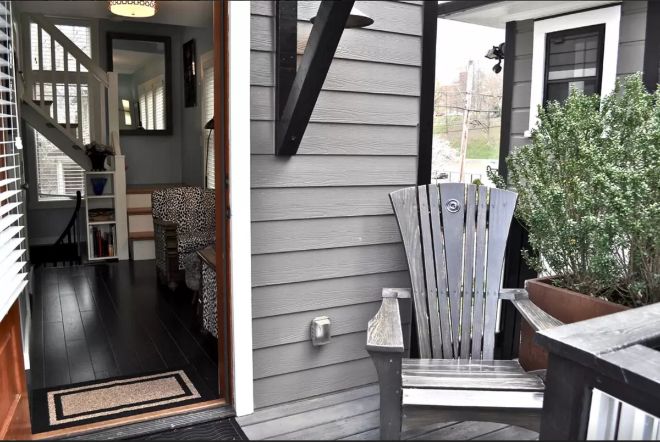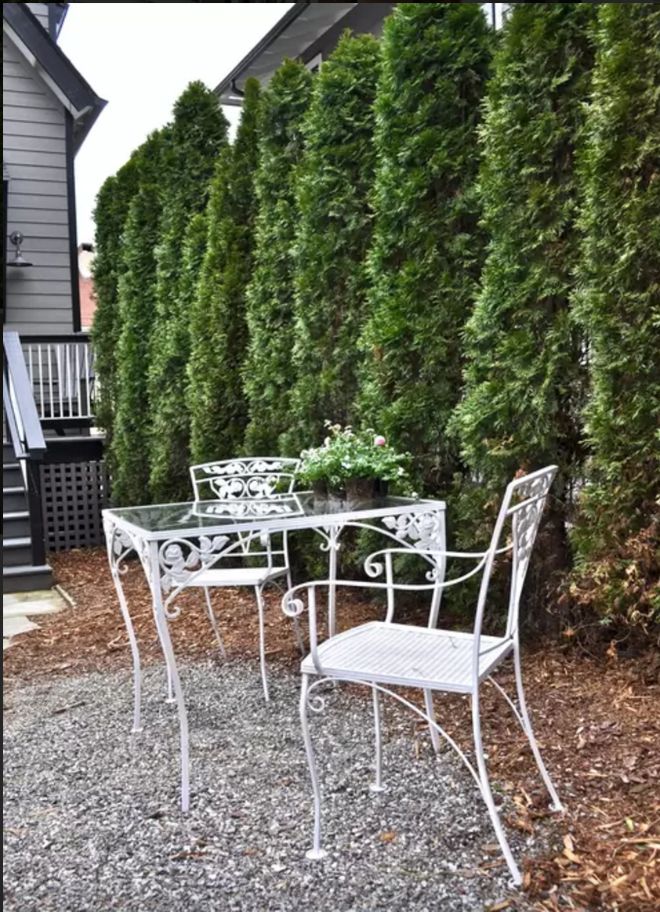 This Charming Birdhouse Tiny Home Is By Far One Of The Most Adorable And Creative Houses In All Of North Carolina. Tiny Living Never Looked So Appealing.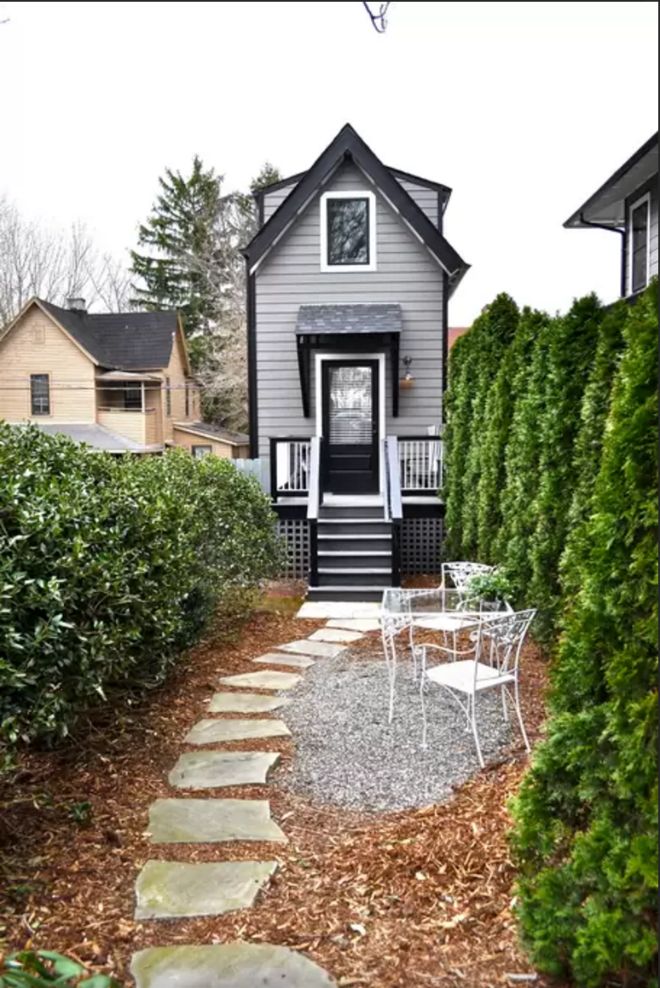 Credits: rasplove.info