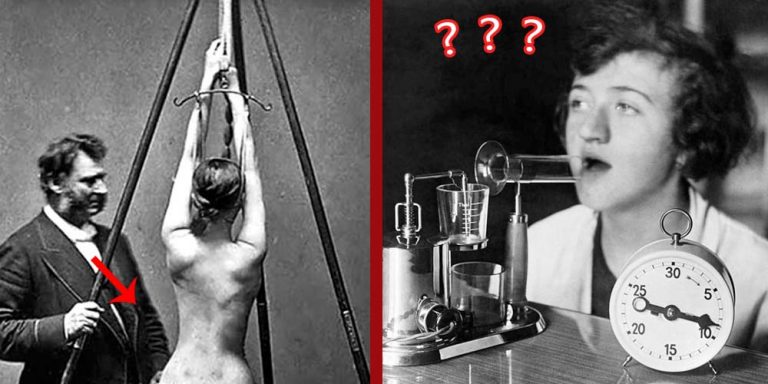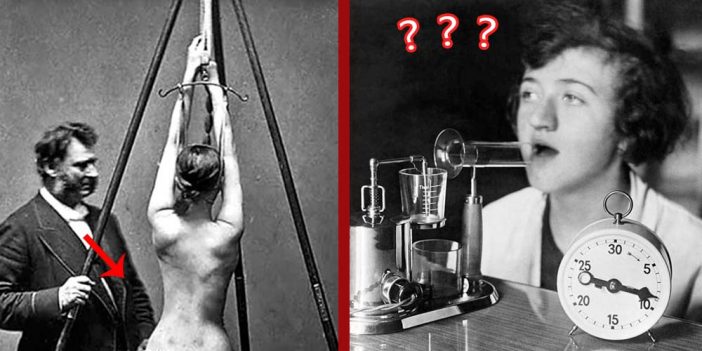 The history of medicine is filled with wild stories of bizarre treatments methods and medical procedures that aimed to make people feel better. Some of the stranger treatments of old-time medicine would turn out to be useful; while cautery—heating an iron stick on hot coals and then pressing it onto a person's body—didn't end up curing broken hearts when the rod was pressed against the patient's chest, the practice was a forerunner to electric surgical instruments. And while doctors were misguided in prescribing the poison arsenic to treat syphilis and skin conditions, a form of the chemical has been used to treat acute promyelocytic leukemia.
It also took a long time to figure out how to use the technology safely. A French physician, Dr. Maxime Menard, had to have his finger amputated when he developed cancer from frequent exposure to radiation while manning an X-ray machine. (In a striking juxtaposition to modern medicine, Menard smoked a cigarette while his offending finger was surgically removed). When Wilhelm Conrad Röntgen discovered the X-ray in 1895, the New York Times was so skeptical that the paper referred to the medical breakthrough as the "alleged discovery of how to photograph the invisible".
A Wiener Ambulance with patients in 'layers' in a horse-drawn wooden carriage. The sides are partly open but have curtains. The ambulance men are members of the Viennese Voluntary Rescue Society founded in 1881.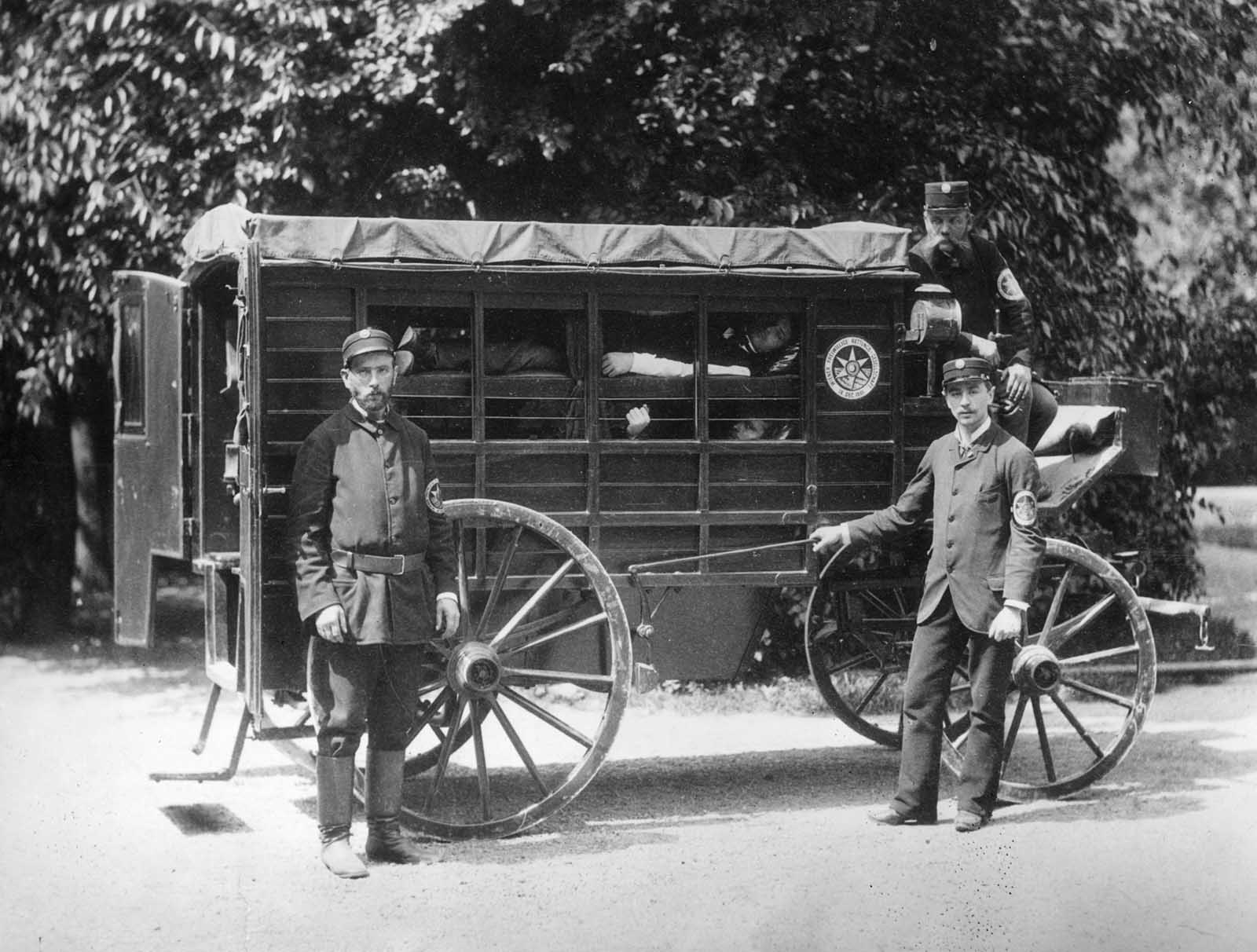 Dr. Elizabeth Bruyn sits in the rear of her horse-drawn ambulance in the United States, circa 1911.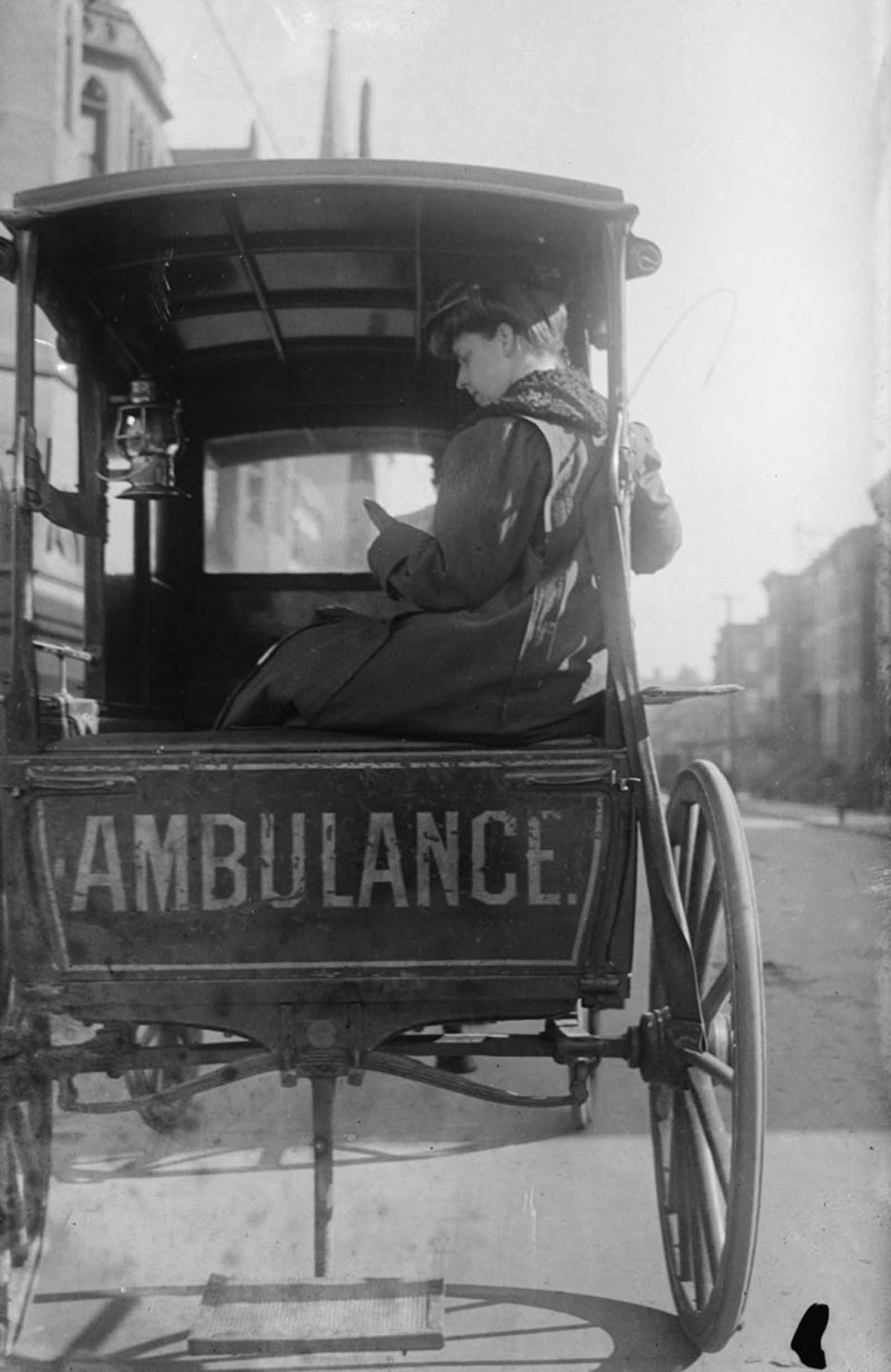 Medical office in a hospital train, circa 1900.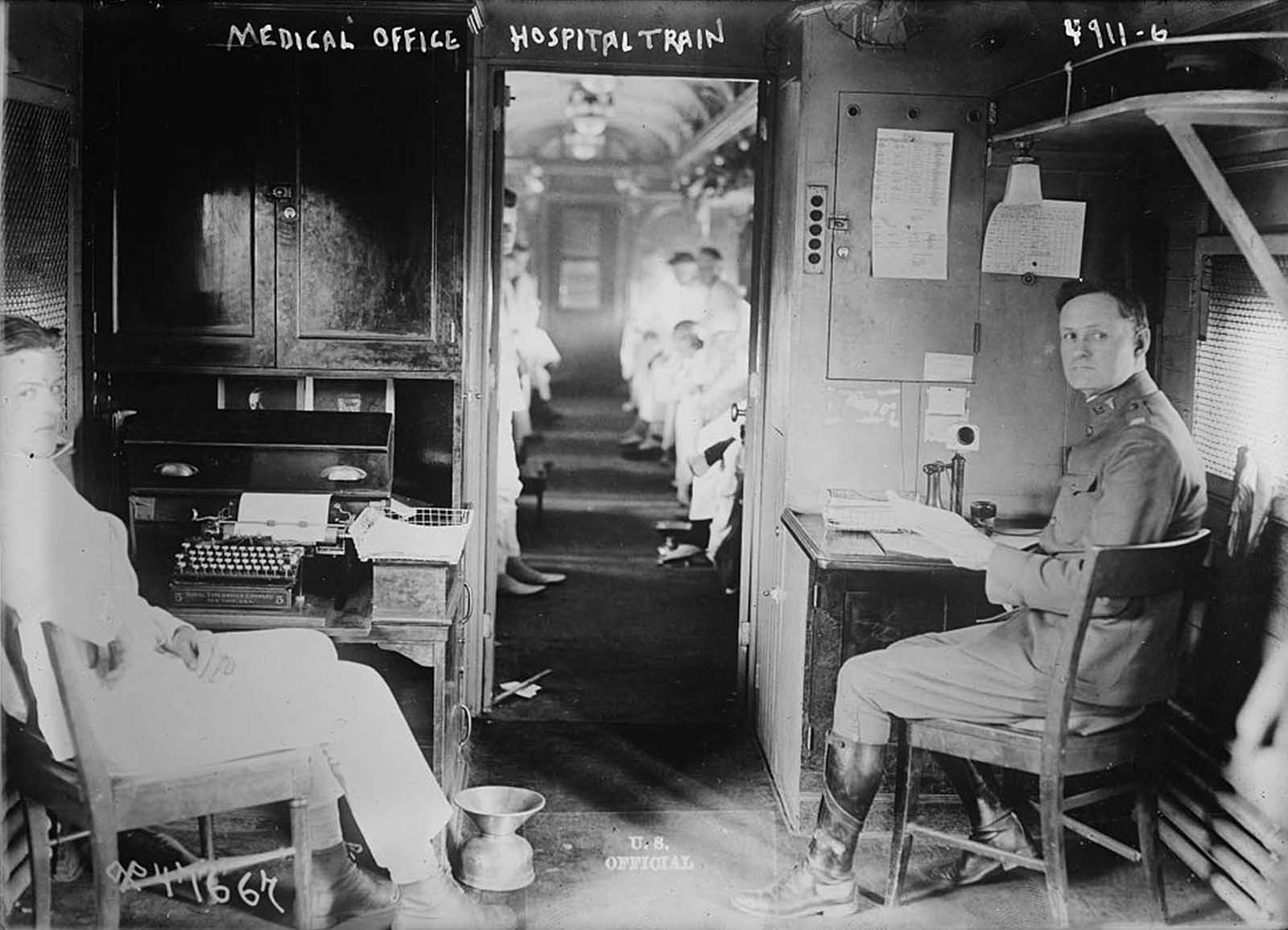 In an effort to make childbirth as painless as possible, a patient inhales analgesia during labor whilst a nurse looks over her in July 1939.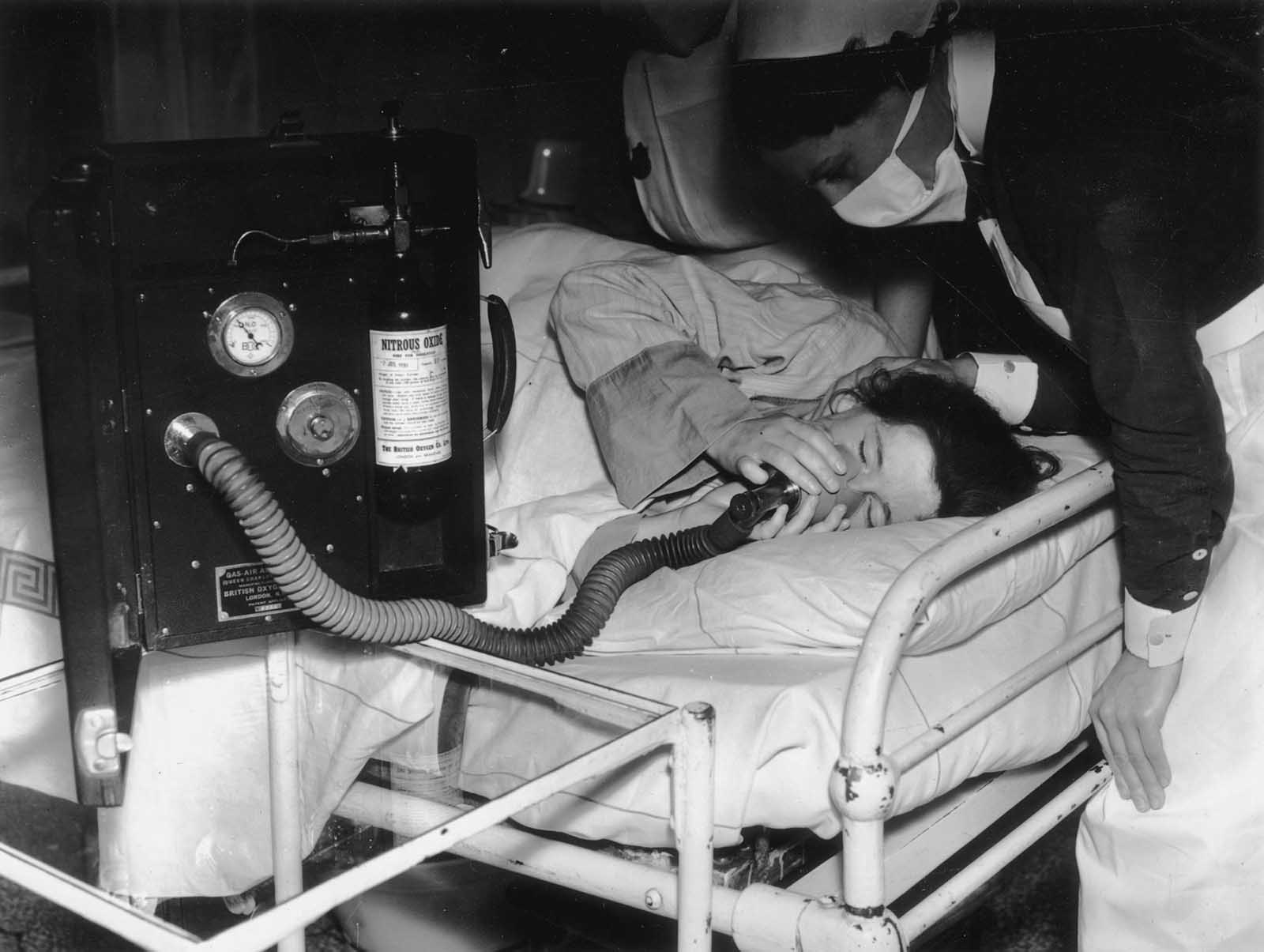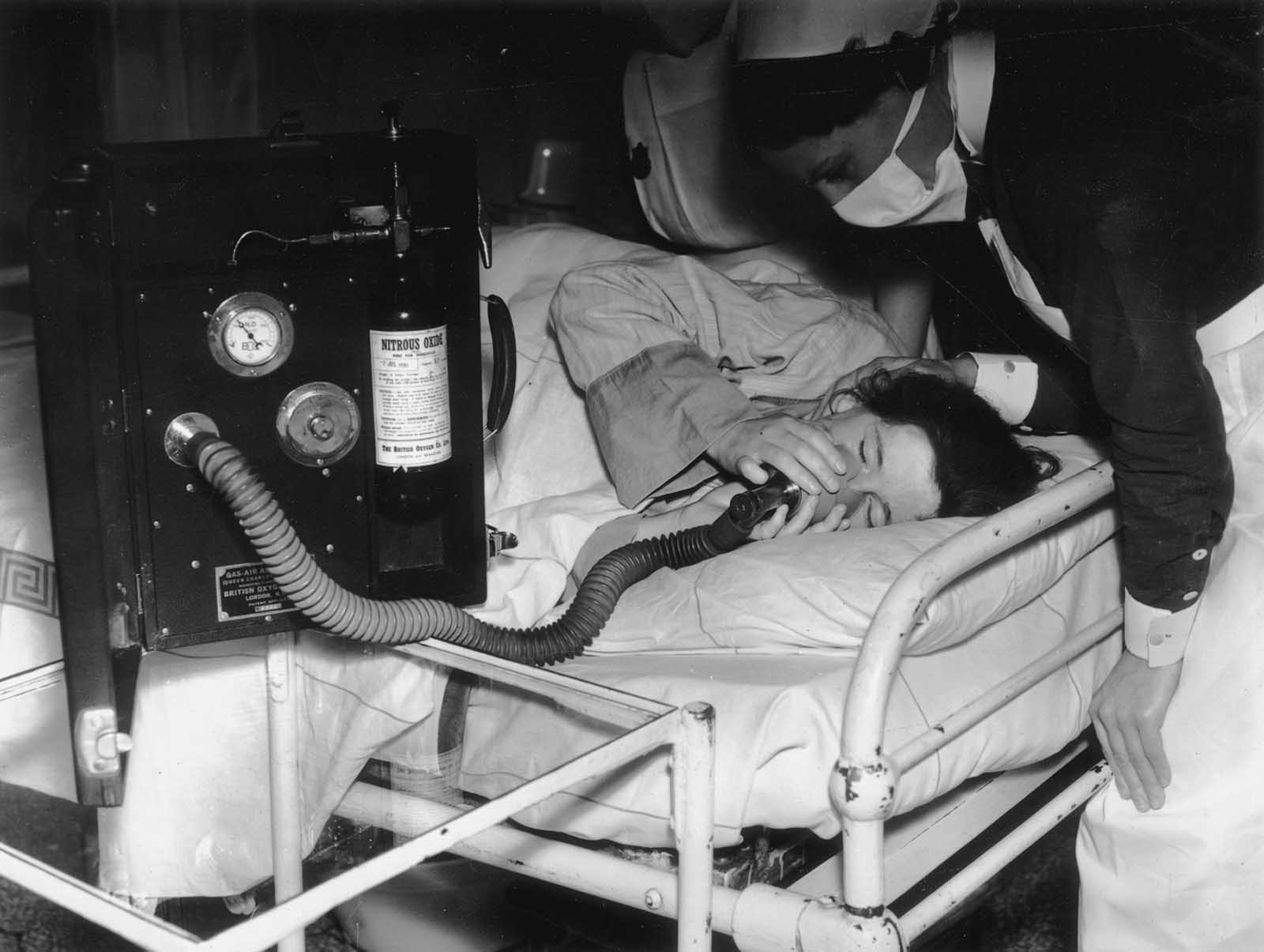 Administering oxygen to a newborn in Berlin, Germany, July 1939.
A patient lying in an artificial respiration machine called an iron lung, circa 1938.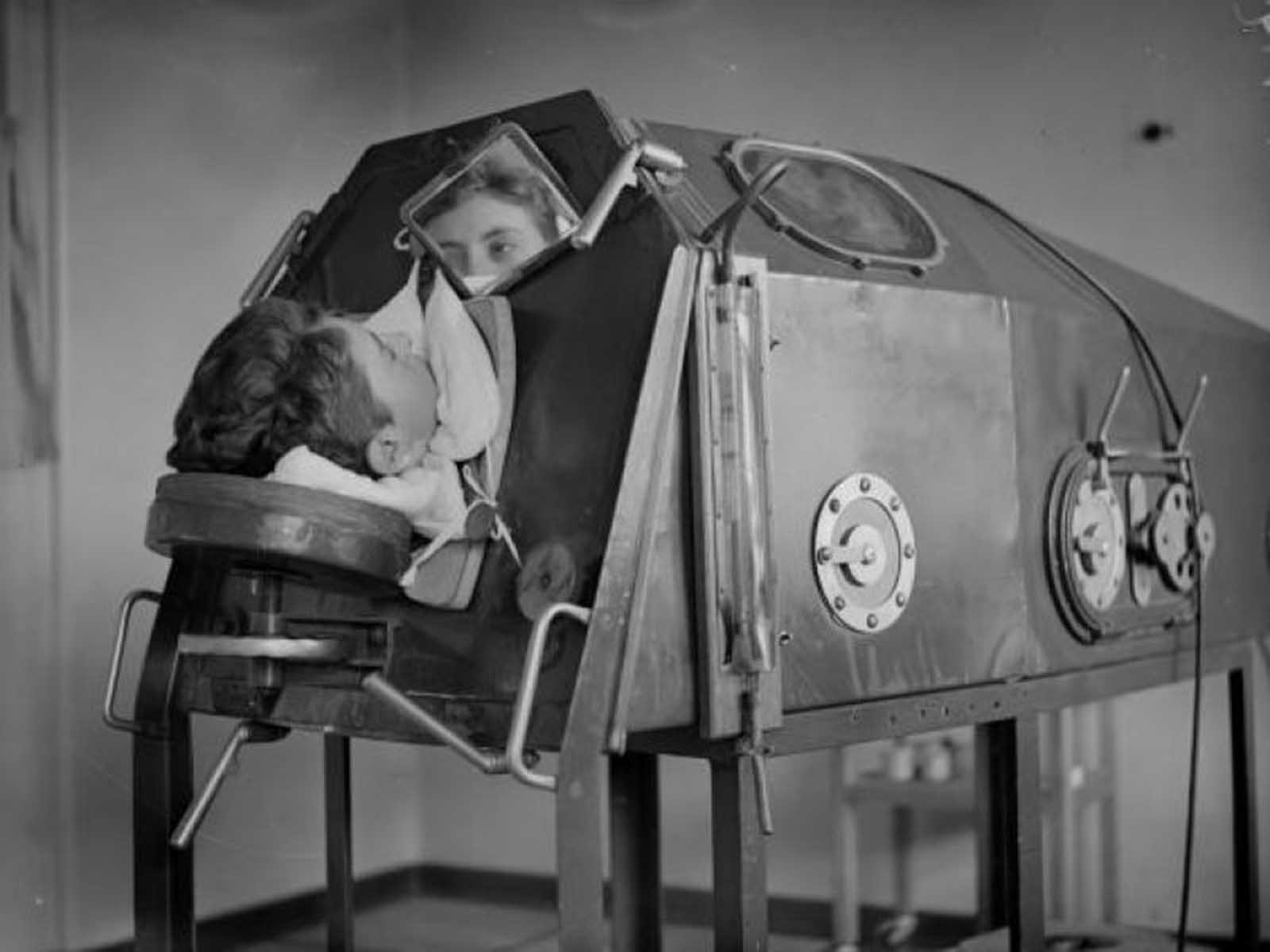 Nurses practice operating a respiratory jacket that performs a similar function to an iron lung, circa 1938.
A young patient, Gerald Blackburn, in an oxygen tent at Princess Beatrice Hospital, circa 1937.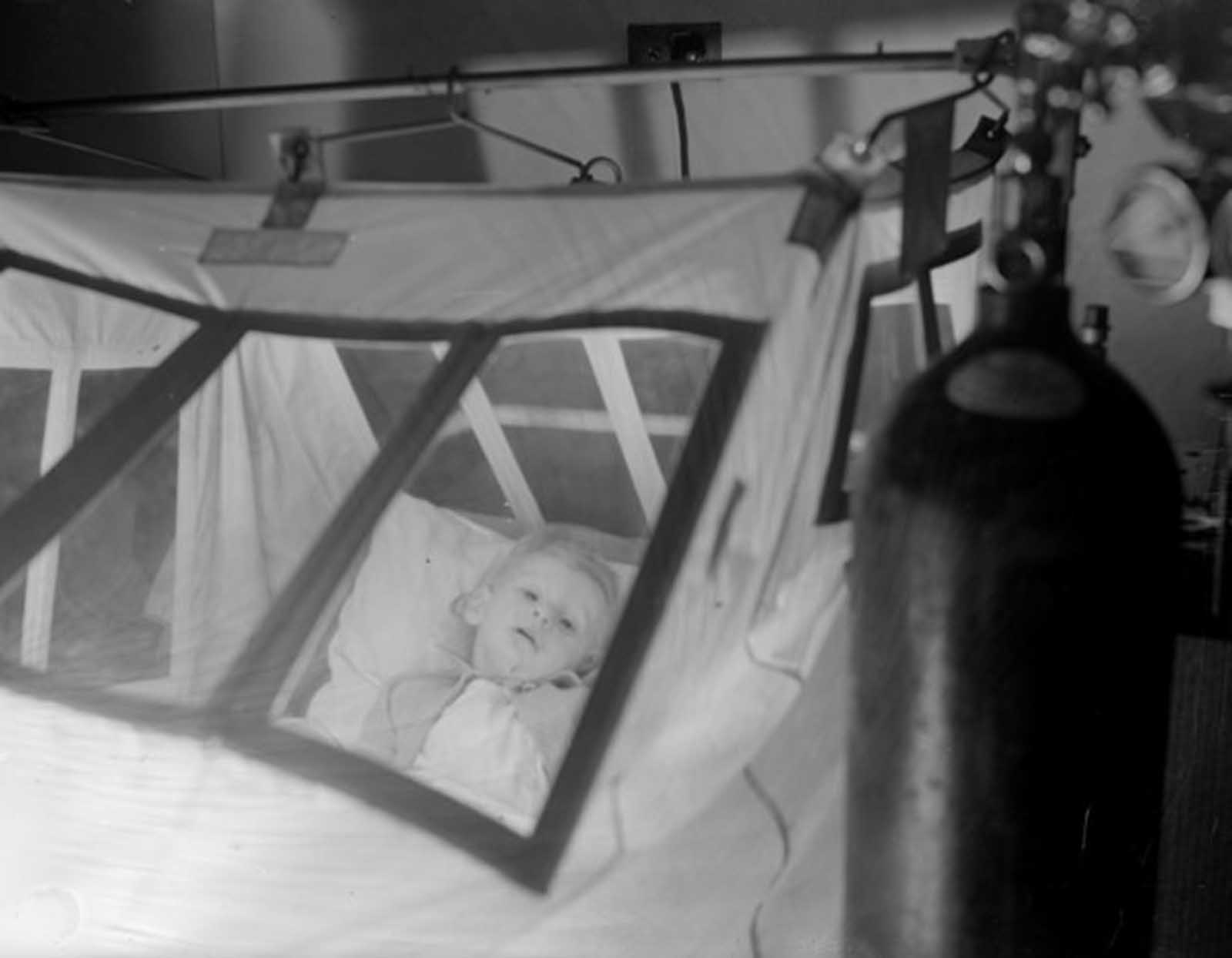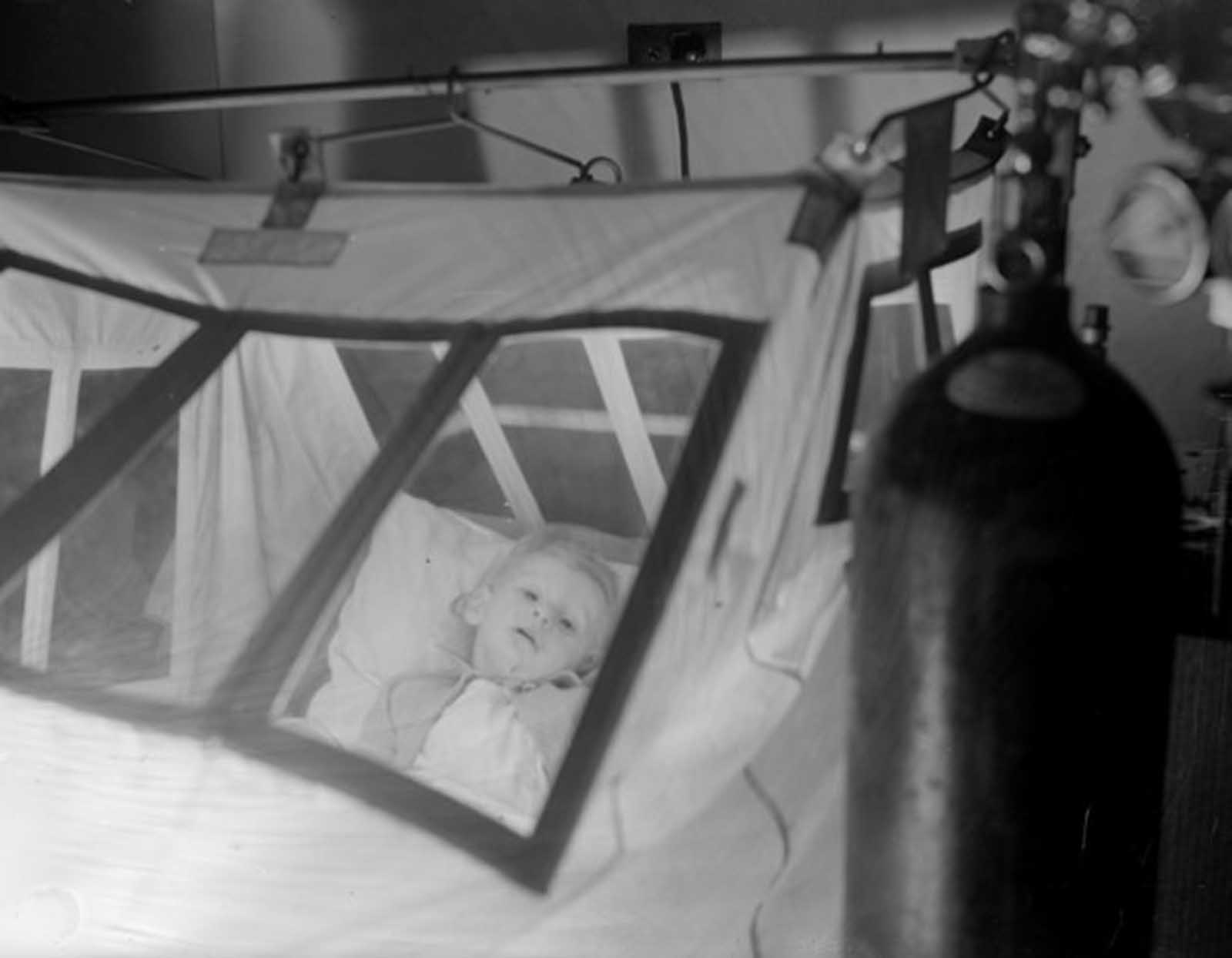 A woman using an electric inhaling apparatus which produces a medicated fog used in the treatment of colds and influenza, circa 1929.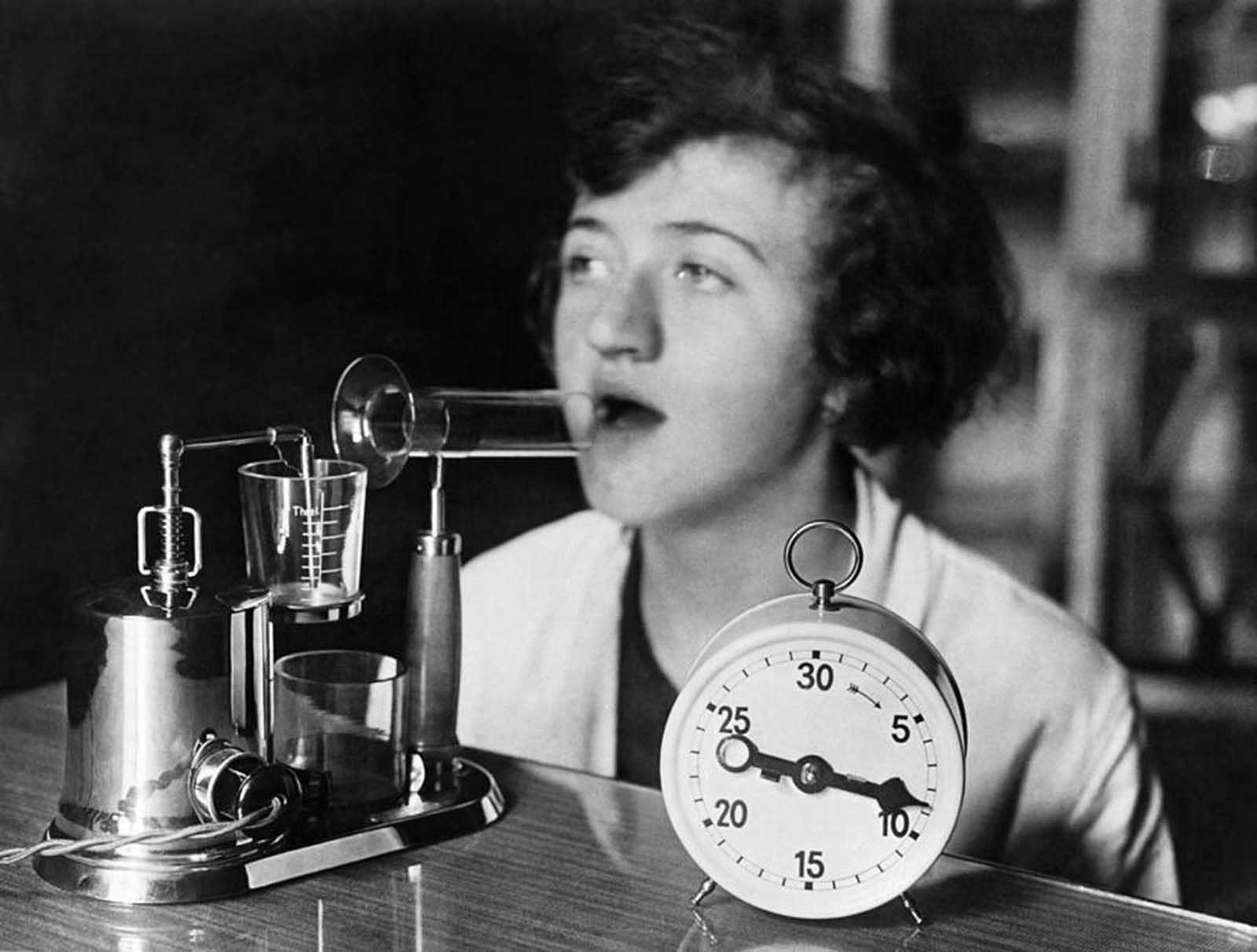 Continue on for more Vintage Photographs of Medical Practices of the Past.