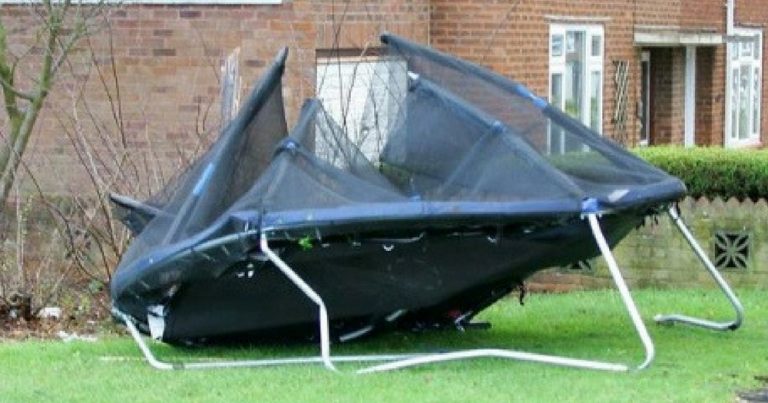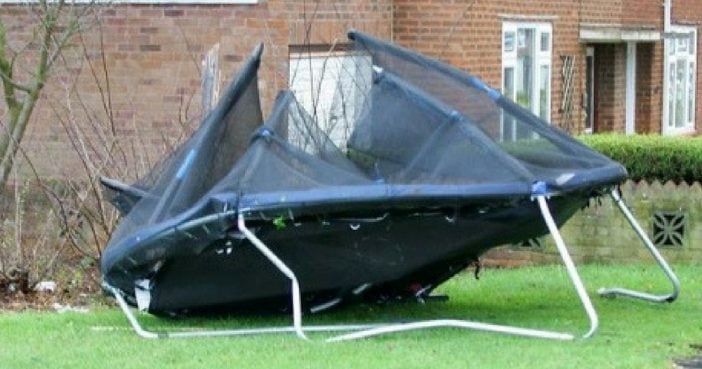 8. Turn your trampoline into an outdoor tent. Your kids and their friends can now go camping right in the backyard!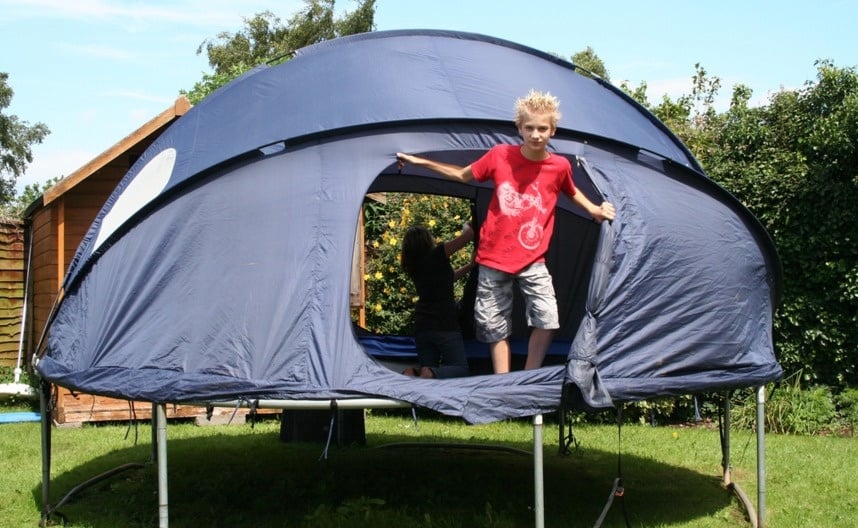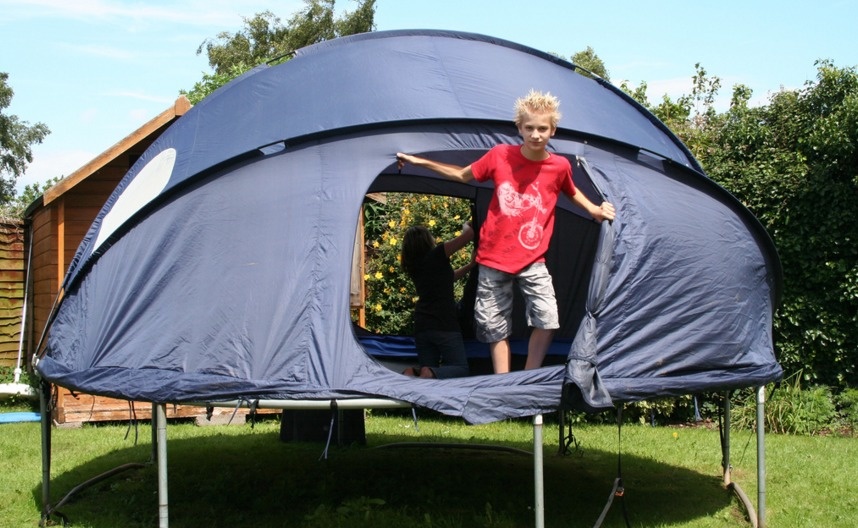 9. It's sort of like a hammock, teepee, and tent all in one.
10. How about this trampoline-turned-lounger?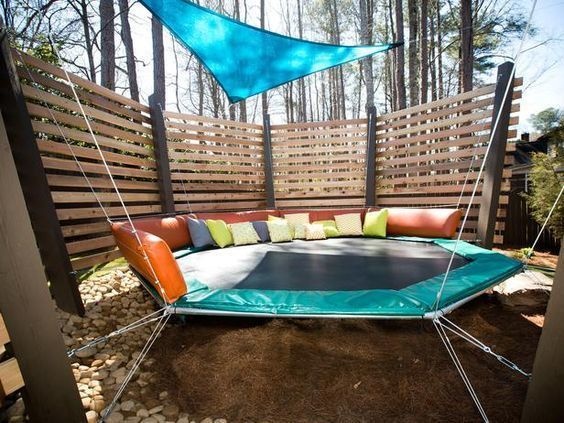 11. Who needs a tire swing when you have a trampoline swing?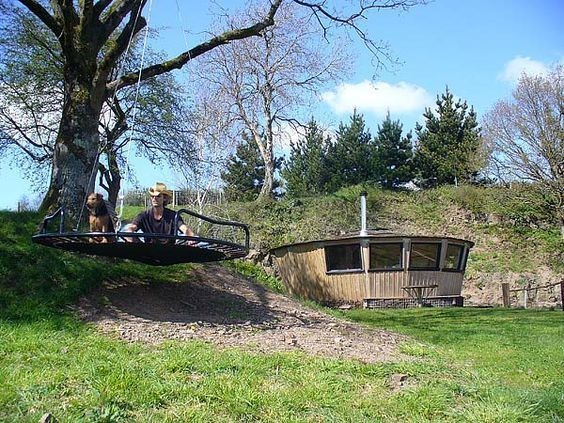 12. Trampolines make for an awesome goal post for soccer practice. Just cut it in half and anchor it into the ground on its side.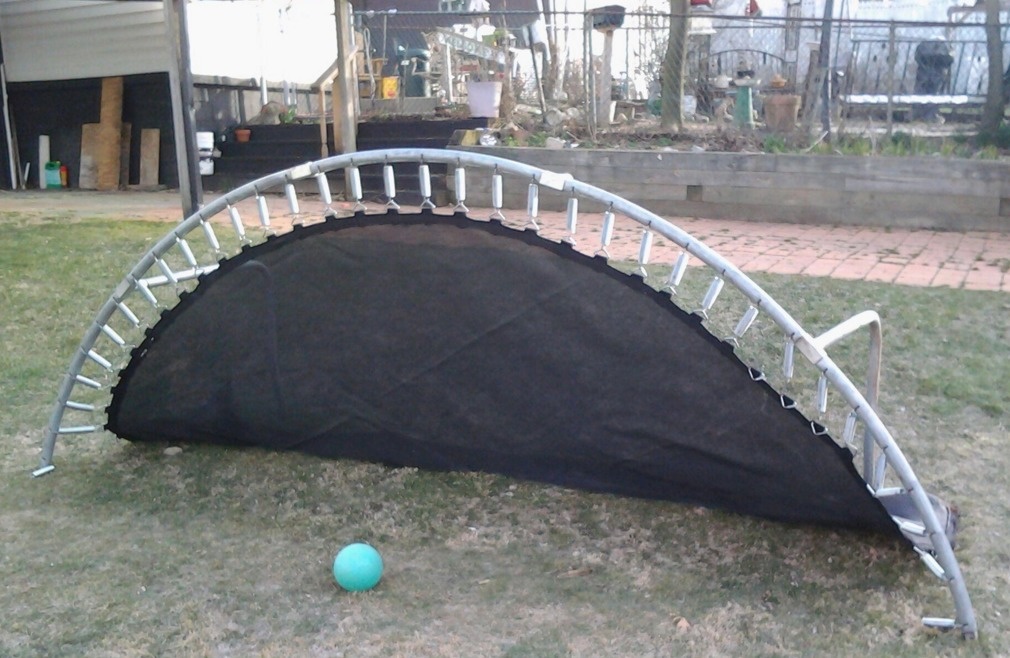 13. A trampoline frame and plenty of flowers can make for a lovely archway.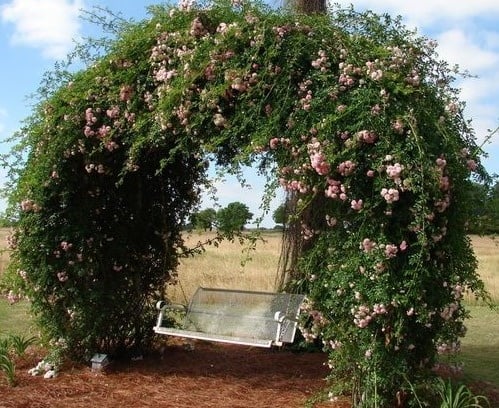 14. This chicken coop keeps would-be predators out while keeping the chickens in. Genius!