Famed French fashion designer Hubert de Givenchy has died at age 91, the couture house bearing his name confirms.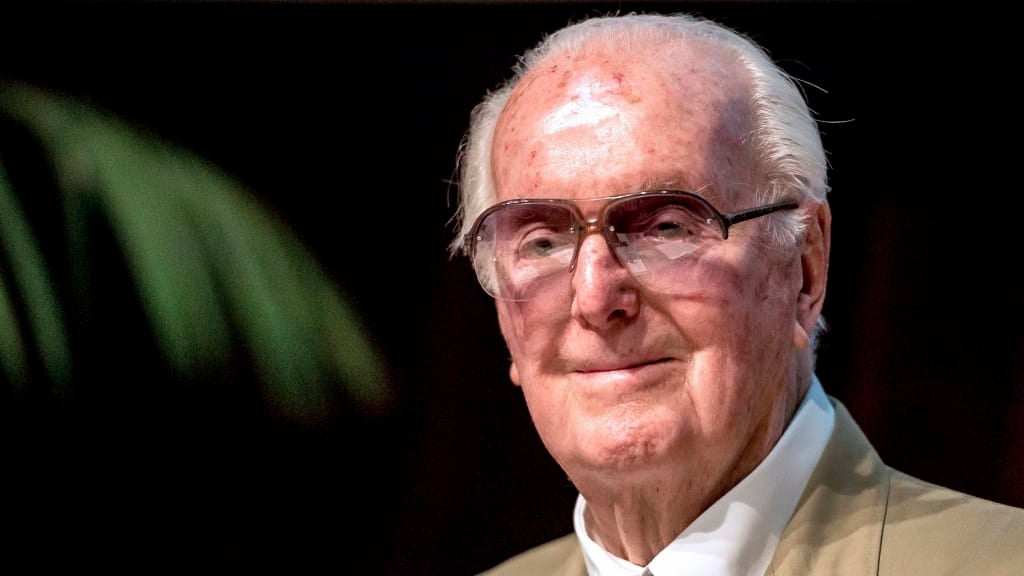 Count Hubert James Marcel Taffin de Givenchy was a French fashion designer who founded The House of Givenchy in 1952. He was famous for having designed much of the personal and professional wardrobe of Audrey Hepburn and clothing for Jacqueline Bouvier Kennedy. He was named to the International Best Dressed List Hall of Fame in 1970.
Known for designing the little black dress that Audrey Hepburn wears in the opening scene of 1961's Breakfast At Tiffany's, Givenchy was a trailblazer in the world of ready-to-wear fashion.
Born into an aristocratic family in the northern French town of Beauvais, Givenchy was a physically towering man who launched his first collection with immediate fanfare, as Reuters reports:
NPR
A British fashion declared his first collection: "These dresses remind you of that first, best, glass of champagne," Reuters notes.
Among his customers were a number of women who defined style in the 1950s and '60s including Elizabeth Taylor, Grace Kelly and Jacqueline Kennedy, who wore a Givenchy design to President Kennedy's funeral.