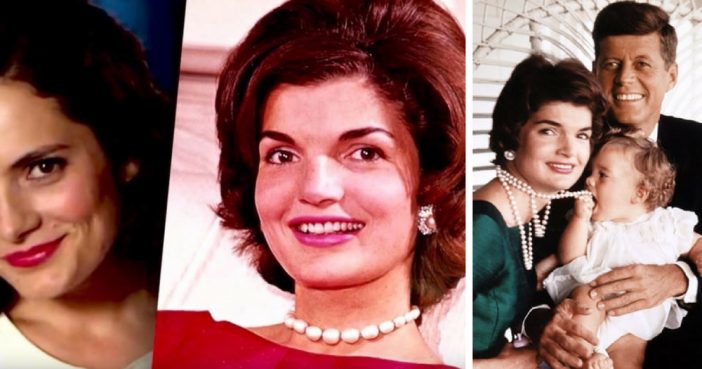 Jacky O's lookalike granddaughter Rose Schlossberg is an up and coming comedian who has debuted a new satirical web series teaching women how to survive the apocalypse.
The 27-year-old daughter of Caroline Kennedy and Edwin Schlossberg co-launched End Times Girls Club with her friend Mara Nelson-Greenberg and the six-episode web series from Above Average was actually inspired by Rose's time at New York University.
RELATED: Jackie O's Martha's Vineyard Home Is Up For Sale For $65 Million
'It came up as a response to seeing the way that New York responded to Hurricane Sandy, and how people were grossly underprepared — specifically, girls in damsel in distress mode,' she told Mashable of the venture.
Doppelganger: Rose Schlossberg (Left), Jacky O's granddaughter Jacqueline Kennedy Onassis (Right), has inherited her grandmother's wide-set eyes, delicate lips, and thick brunette hair.
Steering clear of politics: The 27-year-old Harvard graduate has co-launched her own comical web series, End Times Girls Club, with her friend Mara Nelson-Greenberg (left)
Doomsday: Rose and Mara play the roles of Bee and Lara, respectively, two vloggers who are teaching female viewers how to survive the apocalypse.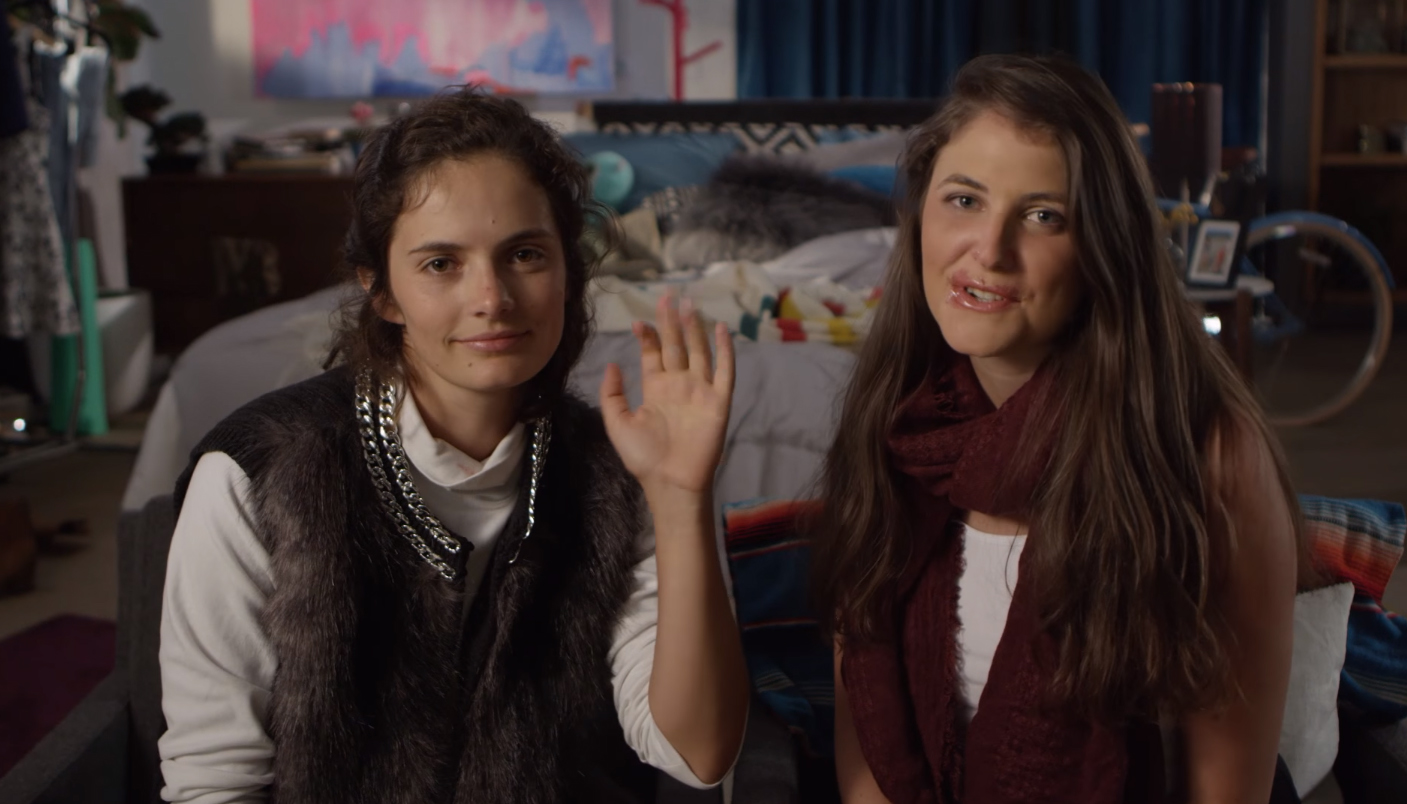 'I thought it would be interesting to create this world where girls have to be survivalists without compromising their cute factor.'
In the short webisodes, Rose and Mara play the roles of Bee and Lara, respectively, two vloggers who are teaching viewers how to do everything from a 'fun new way to start a fire after the apocalypse' to making mascara using nothing but 'ashes and plain old auto grease'.
'I am not a huge fan of make-up myself, but there are real benefits to looking good post-doomsday,' Rose's character says in the clip entitled Apocalypse Makeover. 'For example, you will want people to invite you into their bunker.' Rose, who is the eldest grandchild of Jacqueline and former US President John F. Kennedy, has her grandmother's same brunette locks, delicate smile, wide-set eyes, and slender frame.
Fashion icon: Rose, who studied English and film as an undergrad at Harvard University, inherited Jackie's good look and her love of the arts.
Political dynasty: Rose can be seen sitting in between her brother Jack and her father Edwin at a ceremony to commemorate the 50th anniversary of the visit of President John F Kennedy in New Ross, Ireland, in 2103.
Unmistakable resemblance: Because of her physical likeness to her grandmother, Rose was dubbed 'Jackie 2.0' in 2010.
However, the web series sees her donning messy ponytails, casual T-shirts, jeans, and a pair of baggy camouflage pants, which is a far cry from Jackie O's classic style. The web series is a part of the online comedy distributor Above Average Productions, which is the digital sector of Saturday Night Live creator Lorne Michaels' company Broadway Video.
'We are big comedy fans, and I think Broadway Video has the best record in the comedy world for making stuff,' Rose told Mashable. 'It's an environment that enables creators, so it's been a great fit.' The brunette beauty, who was named after JFK's mother, was close to her grandmother and was only a month shy of her sixth birthday when the former First Lady died of lymphoma.
Rose was also left devastated by the loss of her uncle John F. Kennedy Jr. in 1999 after the airplane he was flying crashed into the Atlantic Ocean off the coast of Martha's Vineyard, Massachusetts. After she graduated from The Brearley School, an all-girls private school in New York City's Upper East Side, Rose attended Harvard University, where she studied English and film.
Although Rose comes from a political dynasty, her grandmother Jackie was a patron of the arts and a lover of literature, spending her later years working as a book editor in New York City. However, unlike her siblings, who both attended Yale, she has remained out of the spotlight in recent years and attends few public events.
Credits: dailymail.co.uk