Utah: Hole N The Rock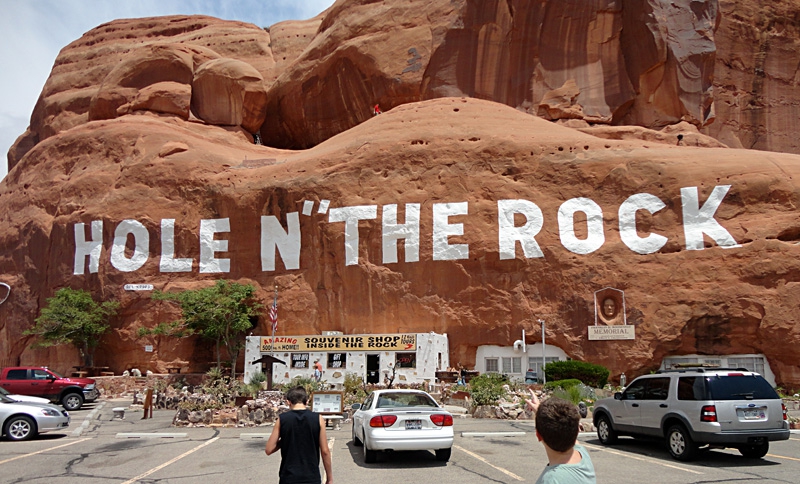 With a name that doesn't give too much away, this spot in Moab is actually a 14-room cave-house (and gift shop) carved into the stone in the 1940s. With no rhyme or reason, it also houses a small zoo, a ton of Native American pottery, and the largest collection of Lyle Nichols metal art sculptures.
Vermont: Giant Gorilla
When you come across the giant gorilla holding up a VW Beetle in front of Pioneer Auto Sales, just keep on driving.
Virginia: Foamhenge
As we've said before, the, er, artist behind this non-biodegradable masterpiece made sure that every stone was positioned exactly like its original in England.
Washington: Seattle Gum Wall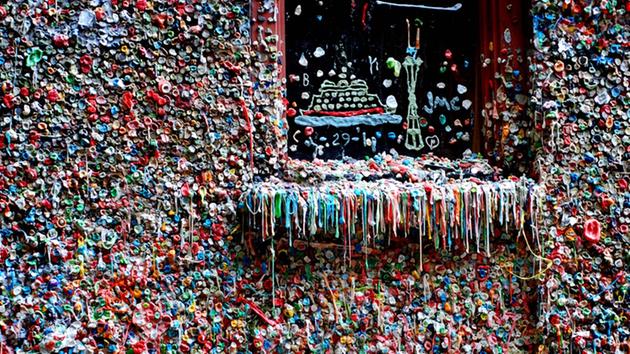 Colorful as it may be, it's basically a wall of saliva.
West Virginia: Farnham Colossi (Land of Giants)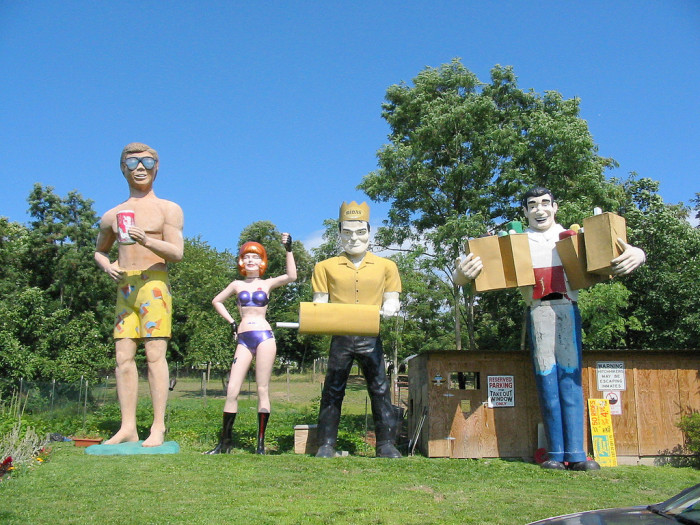 Presumably sick of living in city apartments that couldn't hold giant action figures, Pam and George Farnham moved to West Virginia and promptly began adorning their lawn with a random assortment of massive statues.
Wisconsin: U.F.O. Landing Port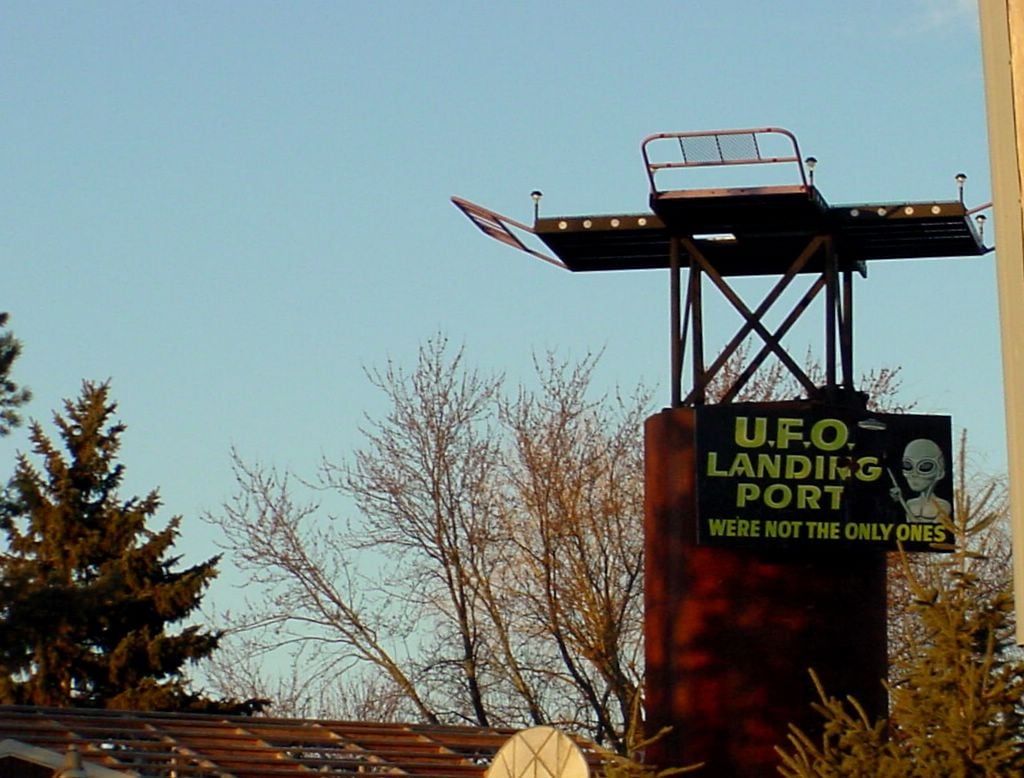 So many questions about this one. Mainly, though, why would aliens land their super futuristic spaceship on a rinky-dink, 42ft-tall platform made from an empty fuel tank?
Wyoming: America's Smallest Town
Originally just Buford, the town was founded in 1866 during the construction of the Transcontinental Railroad and grew to 2,000 residents before shrinking back down to a single, lone citizen. The one remaining resident put the 10-acre town up for auction in 2013, and it sold to two dudes who promptly slapped the Vietnamese coffee brand they peddle, Phin Deli, onto the town's name as an advertising gimmick.
Credits: thrillist.com  definition.org