The Coolest Roadside Attractions In Every State
South Dakota: World's Only Corn Palace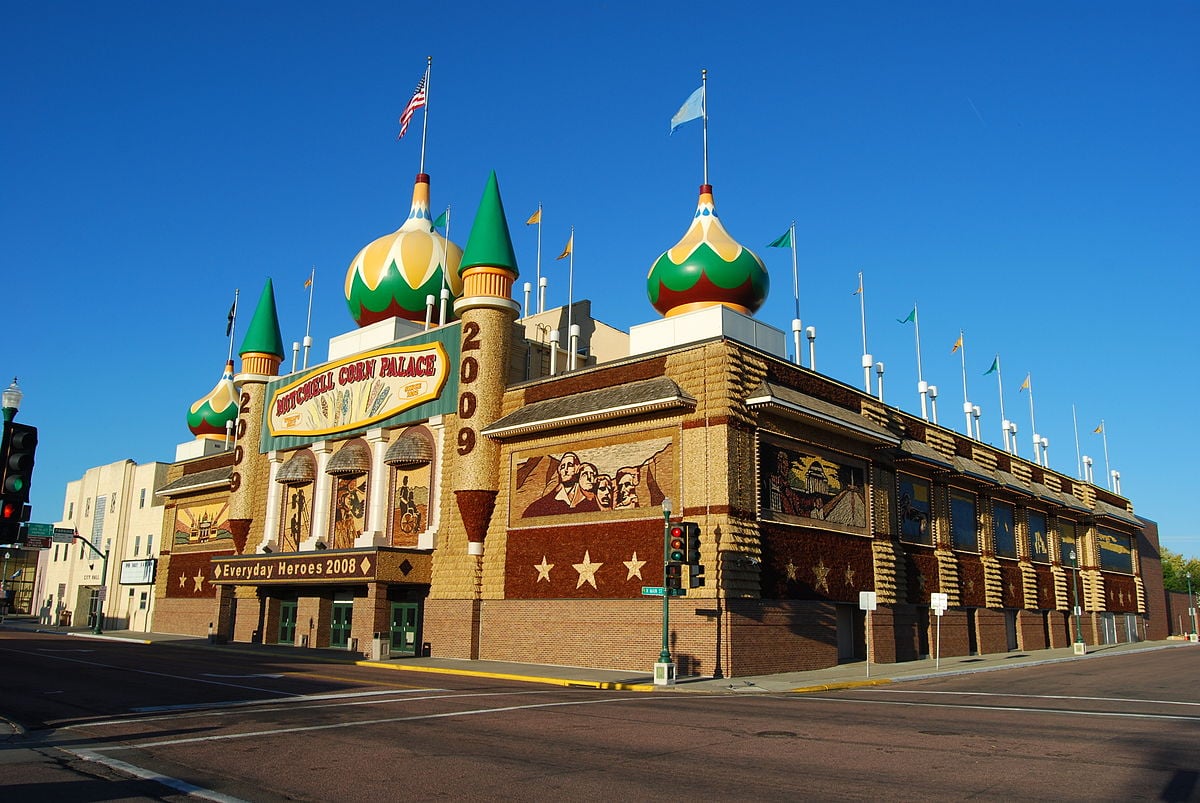 No doubt the corniest attraction on this list, the 123-year-old Mitchell Corn Palace's exterior (and intricate murals) is made entirely out of local corn and grains.
Tennessee: World's Largest Cedar Bucket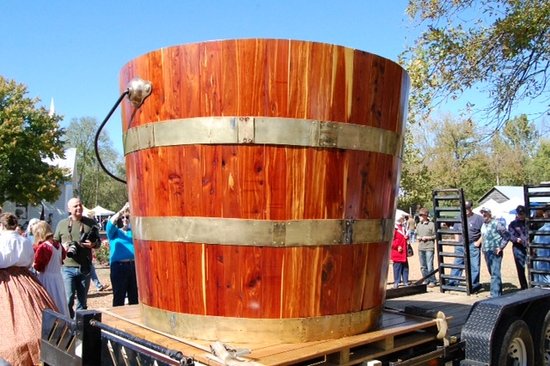 Guys, it's not just a humongous bucket — it's a humongous cedar bucket. The world's largest, in fact. We absolutely HAVE to stop. Actually, it's a fake. The original, which was built in 1887, fell victim to arson. This 6ft-tall replacement, however, is capable of holding 1,566 gallons of beer.
Texas: Cadillac Ranch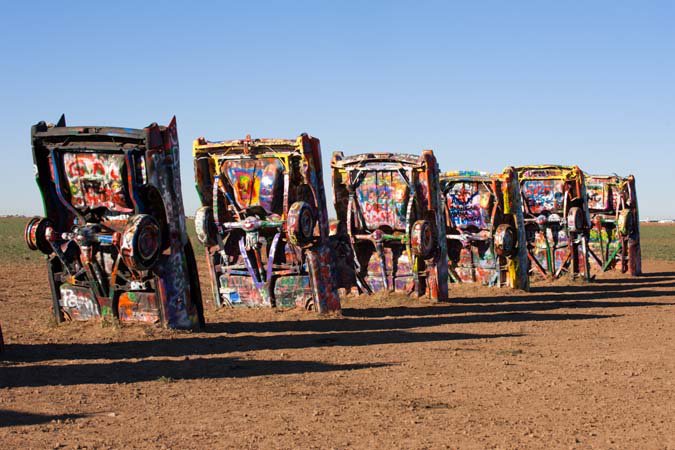 Pretty much the most OCD junkyard you've ever seen, Cadillac Ranch consists of 10 upside-down Cadillacs half-buried in middle of the desert, allegedly tilted at the same angle as the Great Pyramid of Giza.