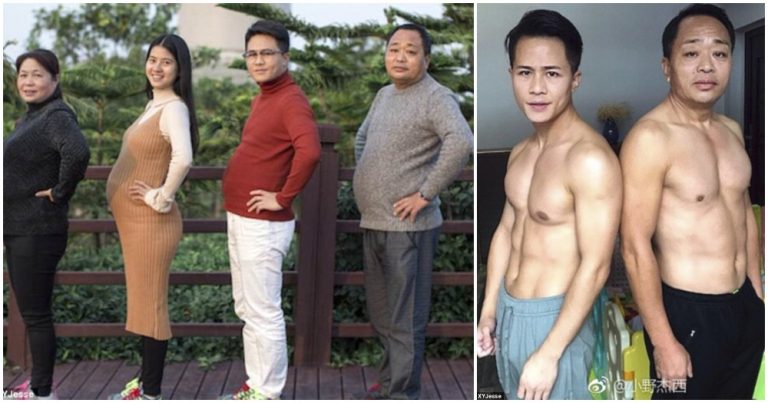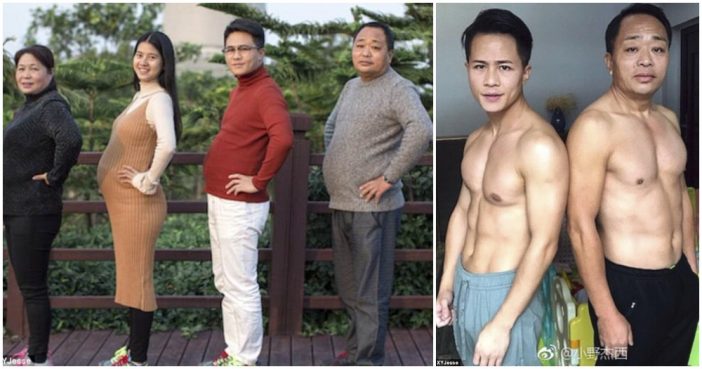 For some people embarking on a weight loss transformation, progress pictures are key to their success. One Chinese family certainly proved how useful they can be after they shared how documenting their shrinking frames helped motivate them during their incredible combined slim down.
Posting the pictures on social media, Chinese photographer, Ding Guoliang, 31, from Xiamen, in Southeast China's Fujian Province, charted his own weight loss transformation by posting pictures of him posing alongside his family during a six month period.
Family affair: Ding Guoliang, 31, from Xiamen, in China's Fujian Province documented how his family – including his pregnant wife – slimmed down over six months, pictured in March 2017.
Fit fam: All four members of the family lost weight during their transformation, with Ding's dad, mom, and wife, pictured here in September 2017 after the birth of Ding's baby, taking part.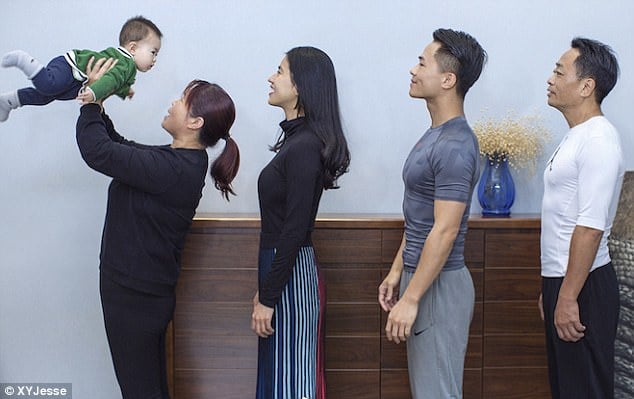 Accountable: The family, pictured in March 2017, before their transformation, decided to get fit when they all lived together.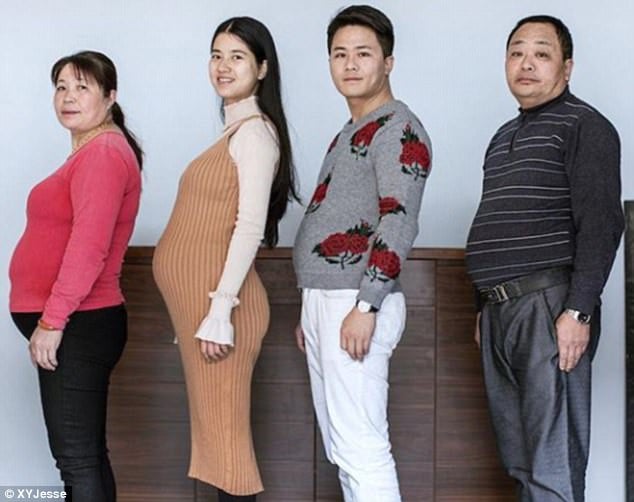 Bumpy ride: The family all slimmed down during the six month period, even Ding's wife who had recently given birth to the couple's first child.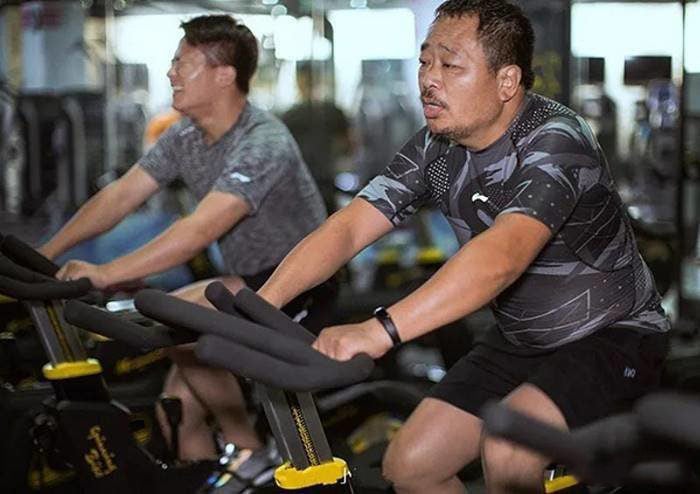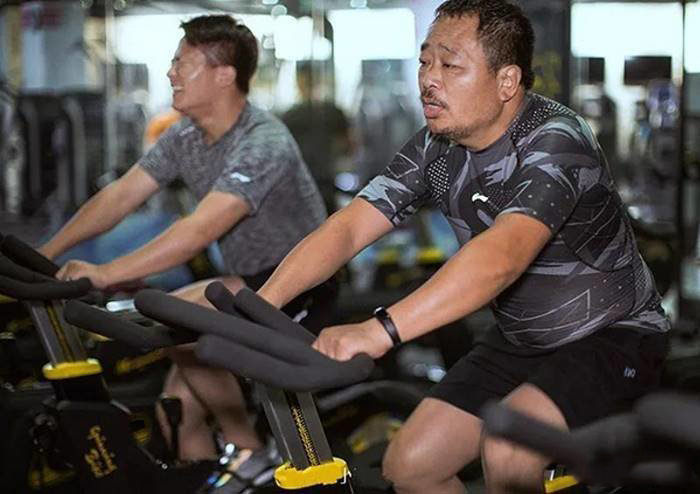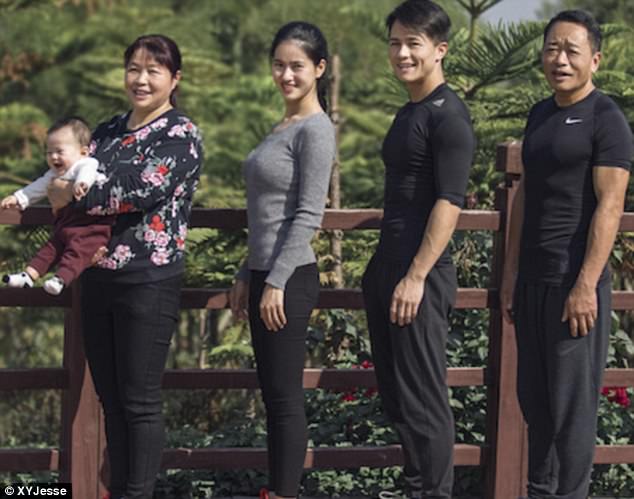 While awaiting the arrival of his first child, he explained to Bored Panda that it was his mother who kick-started the project, after she decided to move in with her son and daughter-in-law ahead of the birth of her grandchild.