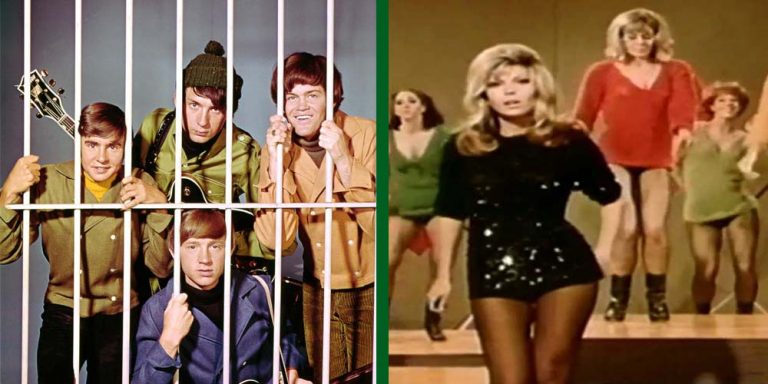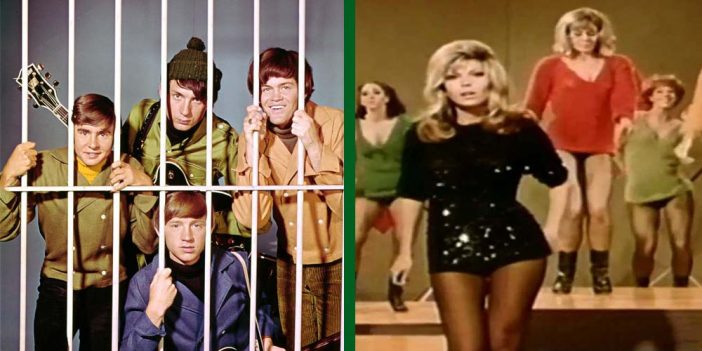 6. The Byrds €" Eight Miles High
http://www.youtube.com/watch?v=yoSwOrytf_M
The Byrds virtually influenced virtually every guitar band that you hold dear. Roger McGuinn was the master of the Rickenbacker 12 string guitar, which gave a cathedral chime to all the songs that they recorded, but they had so much more about them than that. They wrote songs of love and politics with equal aplomb, sometimes combining the two effortlessly. They had a whole heap of songs that are undisputed standards in the classic musical canon, but 'Eight Miles High' is their masterpiece, stepping into a much darker place than other classics such as 'Feel a whole better' and 'Turn, turn', both of which wrote the template for feel-good music of later decades. 'Eight Miles High' went somewhere that they hadn't visited before and confirmed the 60's as a period of construction. They turned their heads away from early Beatles records and looked at freeform music such as that of John Coltrane. This is arguably the first song of the decade that truly embraced eastern influences; Ravi Shankar was an influence on this year before The Beatles decided to go to Marrakesh, with drone and repetition to the fore. What was also incredibly daring was that they eschewed the traditional chorus and initiated an approach to songwriting that structured the mood of the tune to match the lyrics, which would be emulated to great effect in songs such as '2,000 light-years from home' by The Rolling Stones and 'Tomorrow Never Knows' by The Beatles. But The Byrds did it first, and it's an exceptionally thrilling piece of music, its influence stretched beyond guitar band and dance acts of latter decades got the repetition displayed here and made wonderful careers from it.
7. Nancy Sinatra And Lee Hazlewood – Some Velvet Morning
So let's go back to the initial point about the music of the 60's being a decade of construction. 'Some Velvet Morning' is an utterly beguiling piece of music that is truly psychedelic; the darkness of Lee Hazelwood's voice mixed with Nancy Sinatra's butter wouldn't melt sweetness makes for a truly disturbing and beautiful tune. Feel free to Google what the song is actually about, but the point is how wonderful the music sounds and the influence it had on songs that followed it. It combines an orchestral introduction, with a gunslinger entering the picture, a dark country and western tune for Hazelwood's parts to tell his side of the story 'Some velvet morning when I'm straight, I'm going to open up your gate' with the light pop of Sinatra's parts, where she sets herself up as the ultimate muse, the interchange between the two voices gets shorter as the song goes on and gives the hallucinogenic effect of speeding the song up. In later decades the awful term 'post-modernism' arrived, essentially defining a meshing of styles, or if we want to be properly streetwise then the word is mashed up, and if you loved 'Stan' by Eminem and Dido or any hip-hop band, well love this even more, it set the template nearly 30 years beforehand and was the original mash-up, two completely distinct styles making a symbiotic howl.
8. Dusty Springfield – You Don't Have To Say You Love Me
Dusty Springfield was the leading exponent of girl power in pop music, and the standards she laid down in the 60's were the equivalent of world records that would never be broken. She made a series of records that enchanted and enthralled, but 'You don't have to say you love me' was the gold medal that would never be equaled. It starts with an orchestra and then her voice kicks in and the song sets a pace for how a soul ballad should be sung. /Getting away from other artists, the notable Cilla Black's and Sandie Shaw's, Dusty Springfield was a masterful singer in every way. But with 'You don't have to say you love me' she moved into a different space, epic and masterful, which begs the question, why on earth didn't she do a James Bond theme? She'd have been perfect for the role and era-defining. This was such a defining song of the 60's that no less a god than Elvis Presley himself covered it. And what a testament it is to Dusty Springfield that he got nowhere near the grace, class, and elegance of her version. If Dusty Springfield helped to define the whole notion of what it meant to be a torch singer of ballads so grandiose yet heart-breaking, then this song is the 'How to do it' manual. She was Scott Walker's musical soulmate, listen to both their versions of 'If you go away' and have a weep about the fact that it was the greatest duet that never was.
9. The Ronettes – Be My Baby
Phil Spector put his fingerprints all over the 60's with his wall of sound and infamous recording techniques, but this was his finest moment, a heartfelt plea to be loved. Spector was very proud of both the sound of his songs and the stories that they told, and is there a better lyric of the decade than this? "The night we met I knew I needed you so, and if I had the chance I'd never let you go, so won't you say you love me? I'll make you so proud of me." The drums, bass, and reverb set a pace that The Beatles were so besotted by they hired Phil Spector to produce their album 'Let it be', so why was that? Well, despite all his now apparent flaws, as a record producer, Phil Spector only had one peer in this decade and that was George Martin. He embraced the whole theory of construction and mind expansion, making a huge sound for a defining era of music that would lay the foundations for millions of songs. So why is this a landmark song of the 60's? Well no matter what the production values, The Ronettes voices are what make it a wonderful experience to listen to, unbelievably cool women who are telling a heart-breaking story of love. With this song, they provided the template of how to be goddesses in pop.
10. The Kinks €" Waterloo Sunset
Without a doubt, one of the best views in London, if not the world, is the one you can get walking across Waterloo Bridge, which takes in a view of Big Ben, the Thames, The Strand and in recent times the Tate Modern. It's arguably the most romantic bridge that you can walk across. So what better than one of the most romantic songs you will ever hear about being alone, overwhelmed by the city, but holding on to the power of a city, a love song to a city that made you? When The Kinks started out, they seemed hell-bent on matching The Who power chord for the power chord, and their songs had an innate punch, but unlike his counterpart, Pete Townsend, in the 60's Ray Davies had a sensitivity as a songwriter that also translated to the music. His charting of the emotional climate of the time meant that there were many contenders for their defining song, for example, the majestic 'Days' was a wonderfully bittersweet diary of a fleeting affair, but 'Waterloo Sunset' was not only one of the few songs to articulate London, but inspired the Britpop movement as much as The Beatles did. Ask yourself a quick question, would 'Parklife' by Blur had of existed without The Kinks? So 'Waterloo Sunset', with its end of a decade ennui not only defined a feeling of weariness, but also the happiness of solitude and provided the perfect antidote to the all-inclusive 'All you need is love' vibe and was a wonderful demonstration that there are two sides to every cultural story.