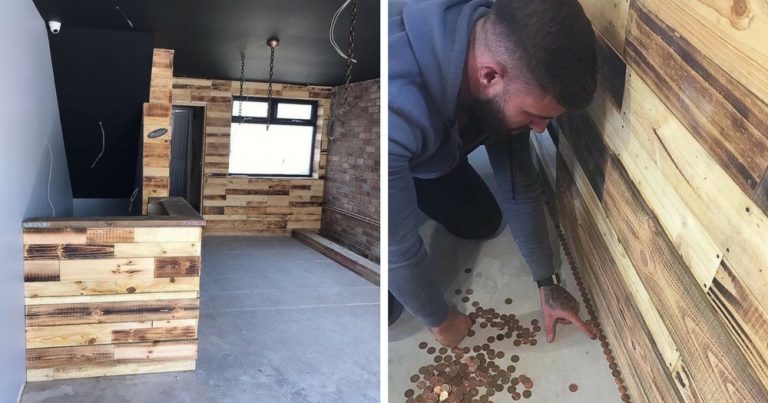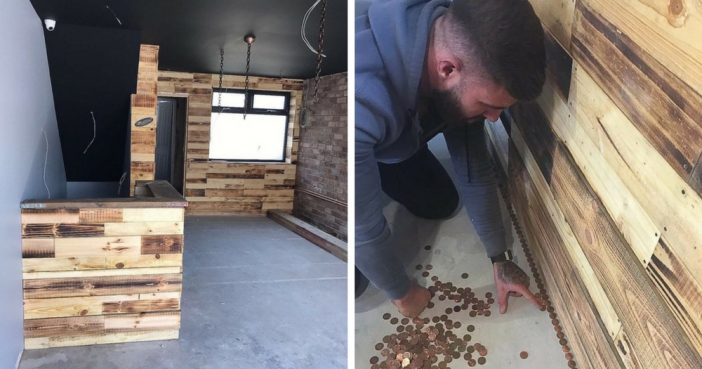 Moreover, the result of his project was unique and stunning, and it paves its way for his shop, BS4, to gain more customers and loyal ones.
What a penny-wise idea!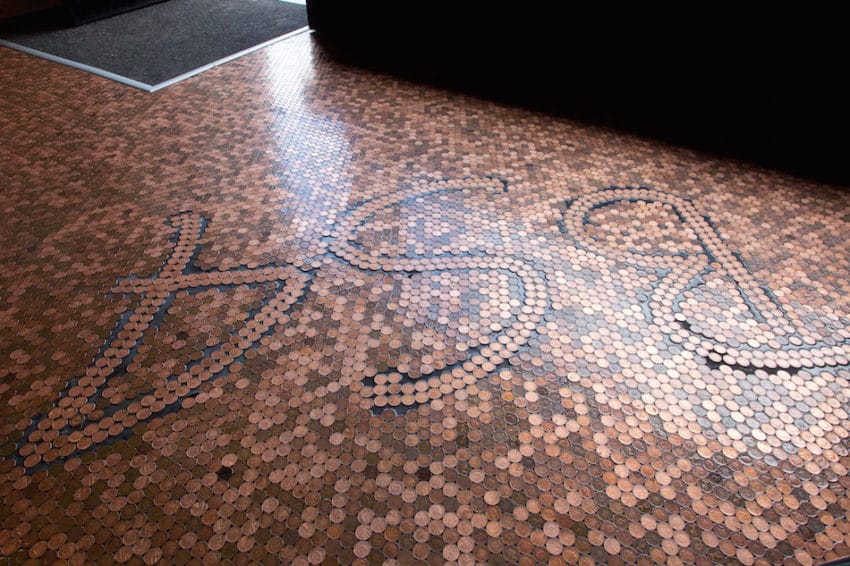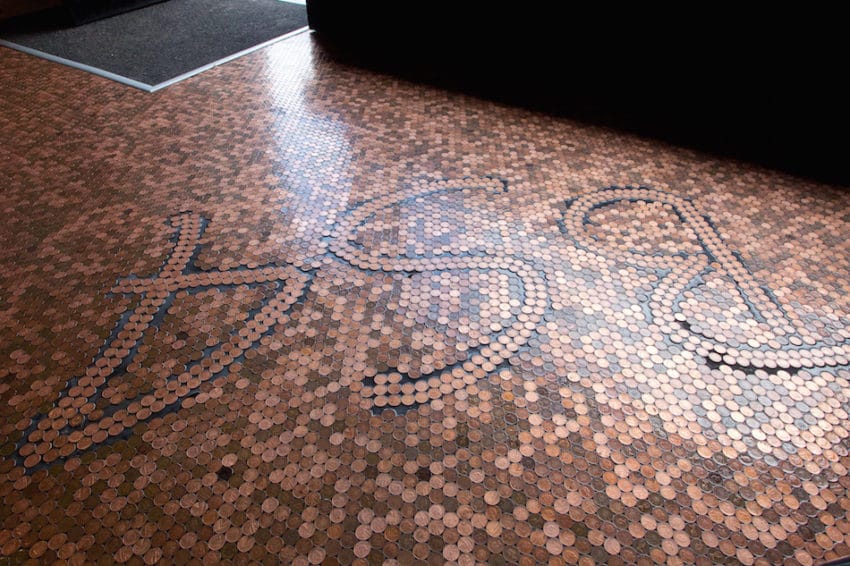 Rich Holtman spent 700,000 pennies to construct and renovate his barber shop's floor. Many customers and potential ones go to his shop to check out his unique shop's floor.
Not to mention, it's easy to clean up at the end of the day.
He was also able to put a label of his barber shop on the floor, also made from pennies. Rich Holtman finds the floor easier to clean because it only needs a little sweeping and vacuum from time to time. Hair stuck on the floor is no longer a major concern.
It looks pretty groovy too!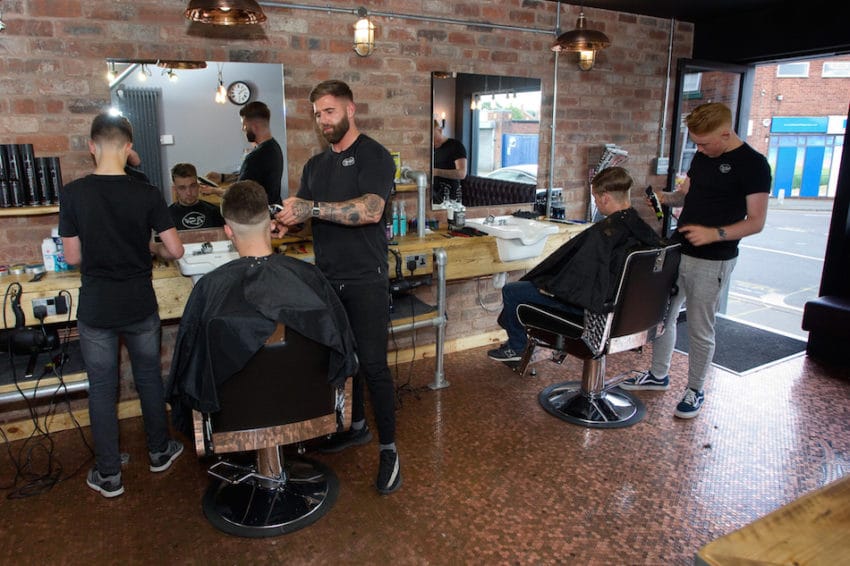 Rich Holtman's BS4 barber shop floor gave a new meaning to his shop. Thus, it also serves as his marketing because of the incredible handy work he gave for his floor's renovation.
Can you imagine collecting 70,000 pennies to cover a floor?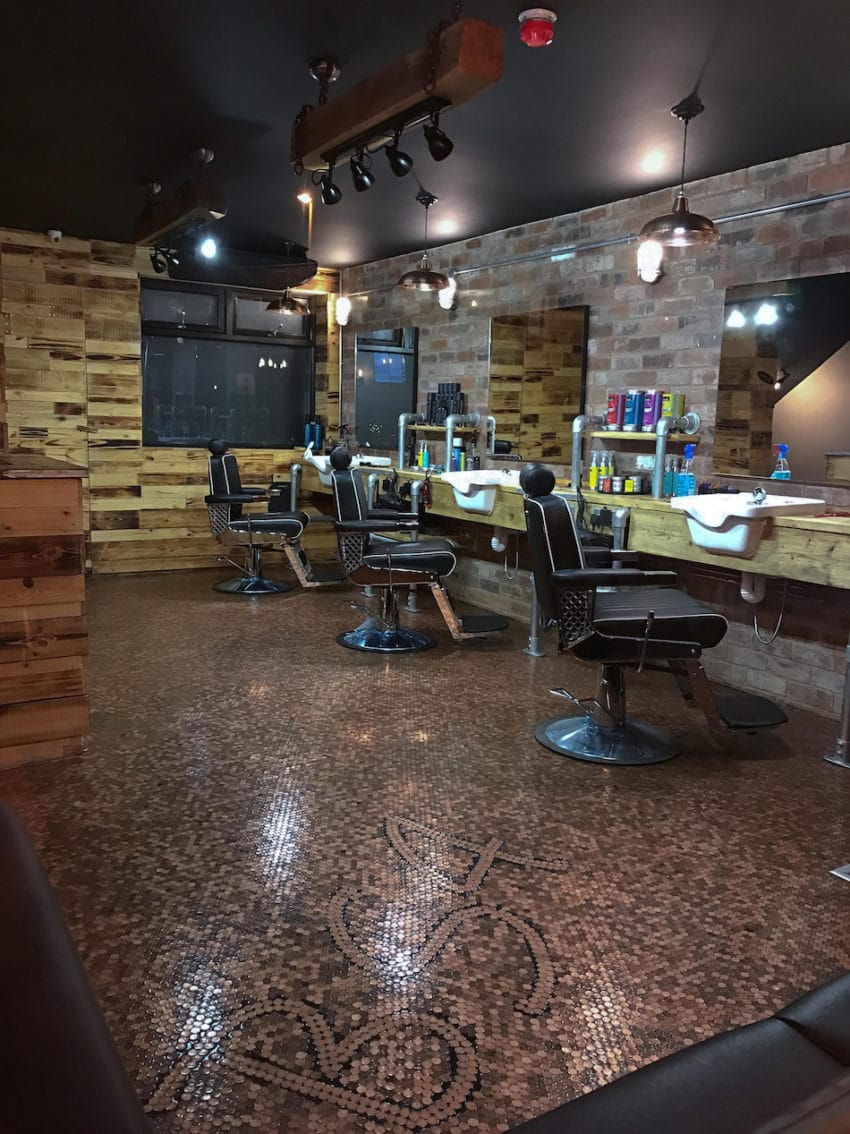 Though spending thousands of pennies and hours of labor is kind of hard for Rich Holtman, it is sure worth it and more fulfilling than spending $1,165.
Would you ever try this in your own home?
(Source: Rugzee)