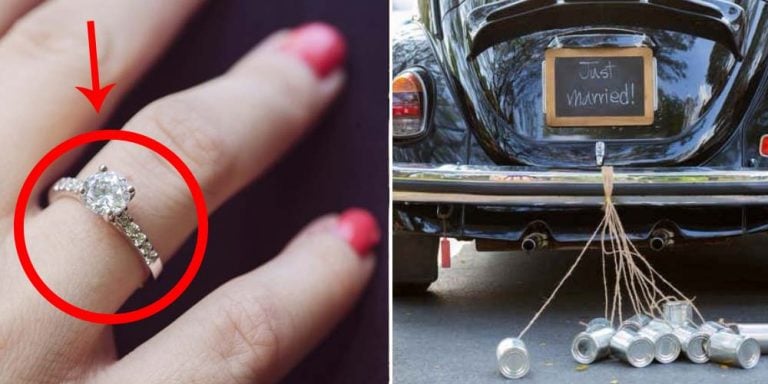 6. Oh, and the best man was chosen based his combat and kidnapping skills.
7. The bride stands on the groom's left side during the wedding ceremony because he used to need his right hand free to fight off other suitors.
8. Back in the day, fathers basically owned their daughters. Walking them down the aisle and giving them away to the groom was a way of transferring ownership.
9. In Ancient Rome, bridesmaids wore the same dresses to act as decoys for the bride, who also dressed the same. Happy events such as weddings were believed to attract evil spirits, so the idea was to make it harder for them to be able to tell the women apart.
10. In the Middle Ages, wedding guests would rip the clothes off the bride as a gesture of good luck. To save her dress from being destroyed, the bride would throw her bouquet as a distraction.