I'll never forget the feeling of opening my grandma's pantry, it's avocado-green, side-by-side refrigerator and hearing a chorus of angels as I caught a glimpse of the sea of CorningWare® inside. Those white glass dishes with the pale blue flowers always contained culinary treasures ranging from last night's leftovers to her signature tuna salad.
I still have one of her dishes in my kitchen today, and after some 40 years of use, it still looks brand new and carries with it a lot of great memories. Only now, it's up to me to cook something that will produce leftovers so I can use it.
Nostalgia runs deep in Southern kitchens, from the brands we used to eat (Cracker Jack, anyone?) to the items we — or our parents — used to cook with (the Radarange!). Yes, nostalgia is alive and well in today's culture. It even has a hashtag: #TBT. And if you watched the recent Super Bowl commercials, you probably noticed more than one homage to some favorite things from the good old days.
We decided to step back into the kitchen of our childhoods and take a good look around. We came up with 10 brands that were present then and bring back some great memories now.
1. CorningWare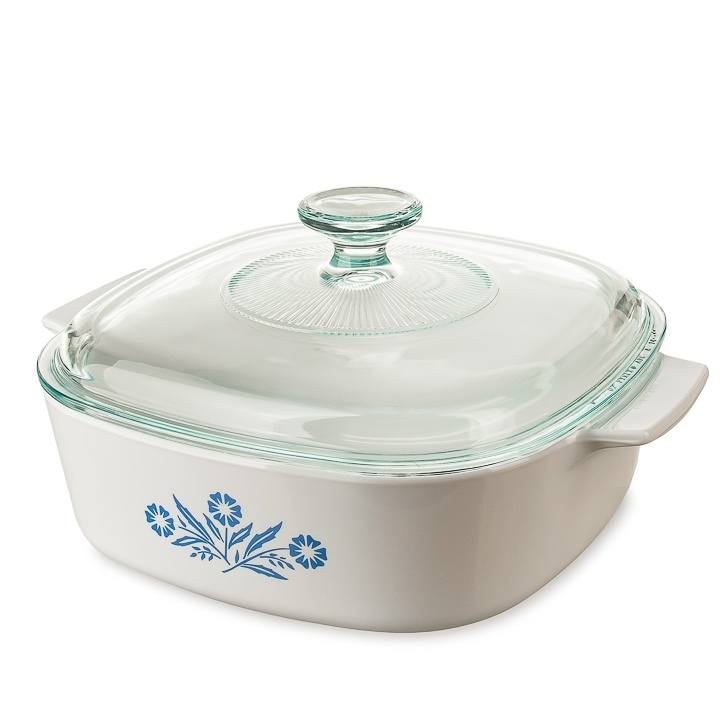 First produced in 1957, the cornflower blue floral design is a now-iconic CorningWare pattern that showcases that simple design. Through the years, this popular oven-to-table pattern has been produced in a wide variety of sizes and shapes and is a great way to add vintage charm to any kitchen.
Although many other styles and colors are available today, the company still offers the iconic blue flower pattern here. There were a ton of these in my grandma's pantry. Some of the more rare Corningware dishes are actually worth some money!
2. Tang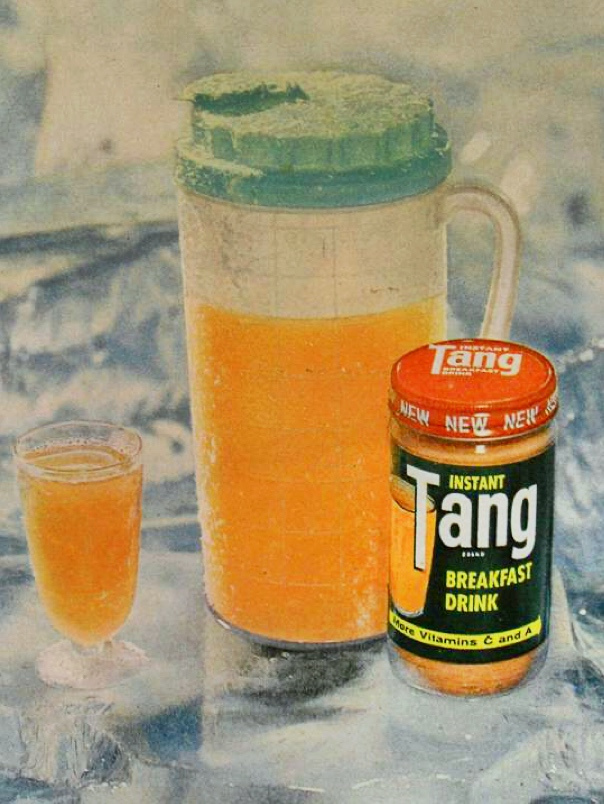 Astronaut John Glenn drank it in space in the early '60s, so it must be good for you, right? No breakfast at my house was complete without a glass of the powdered space juice. Preferably served in a small jelly jar-sized glass with Pac Man on it, right? Or one of the Flintstones? Formulated in 1957 by a food scientist at General Foods Corp., this inventor also created iconic Pop Rocks, Cool Whip and Jello.
Fortune Magazine reports that Tang is still in production and now available in multiple flavors, but is much more popular outside the United States. Here's a fun look back at the commercial for Tang. Remember the tagline? "If the glass is empty, it must be Tang."
3. Mrs. Butterworth's Syrup
Remember how the bottle, shaped like Mrs. Butterworth, came alive and talked to the children in the classic commercial? I stared at her many a morning over pancakes hoping she'd wave at me or shuffle across the kitchen table.
But all she did was contain my favorite syrup! Introduced in 1961 by Pinnacle Foods, the syrup is still a top brand today and is still sold in her signature silhouette. Although best known for her historic commercials, insurance giant Geico resurrected our favorite sweet-talking grandma in this hilarious commercial from a decade ago. But if you prefer the classic, here you go:
4. Shake 'N Bake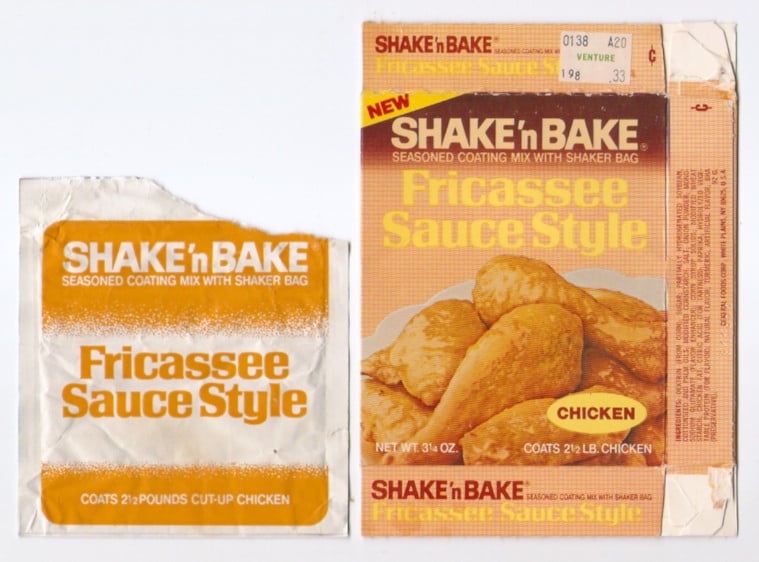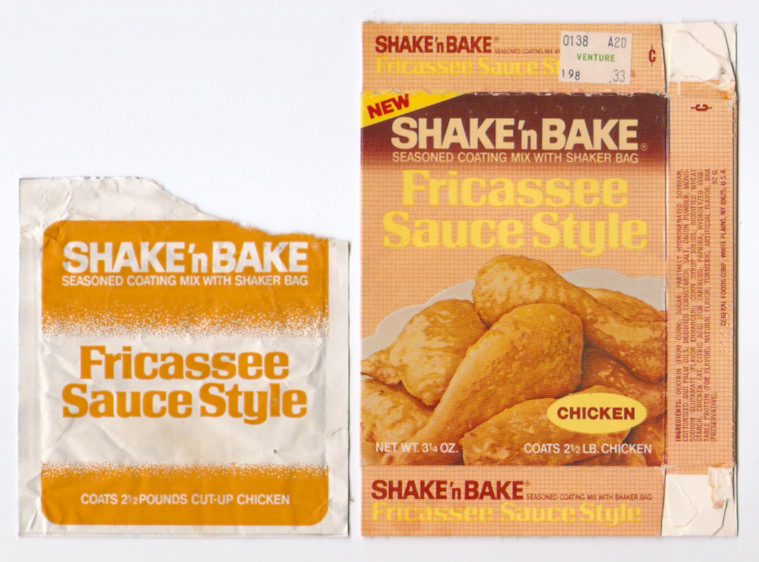 Why go to all the trouble to actually fry chicken, when you can Shake 'N Bake it? All our moms needed was a box of the breadcrumb concoction, a plastic bag, and some chicken. As the classic commercial from the '60s stated: "You just shake. Then you bake … And I helped!"
First introduced in 1965 by General Foods, the coating product is manufactured today by Kraft Foods. Now available in a dozen flavors, the website offers a bunch of recipes, such as Shake 'N Bake coconut shrimp.
5. Tupperware – Not Just In Grandma's Pantry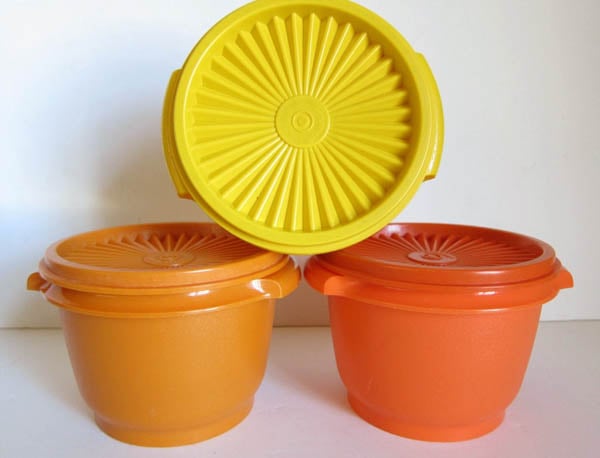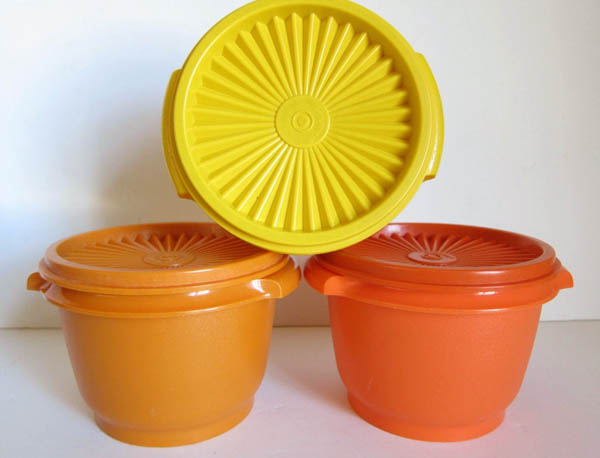 When we say "Tupperware," we aren't talking about the reusable plastic containers that sandwich meat comes in. The word has become a universal term for anything that keeps leftovers or lunch. But we're talking about the real deal here: the lime-green and mustard-yellow containers with tops that keep food fresh with their signature burp. Invented in 1946 by chemist Earl Tupper (yes, that's really his name), the products were so innovative at the time that they required explanation. Hence the Tupperware Party was born.
Although the company still makes classic pieces that can house deviled eggs (each in its own little egg-shaped space), Jello molds or a pitcher of iced tea, they have also evolved with the times and have all sorts of new products that are still available.
Continue on for 5 more things that Grandma always had…