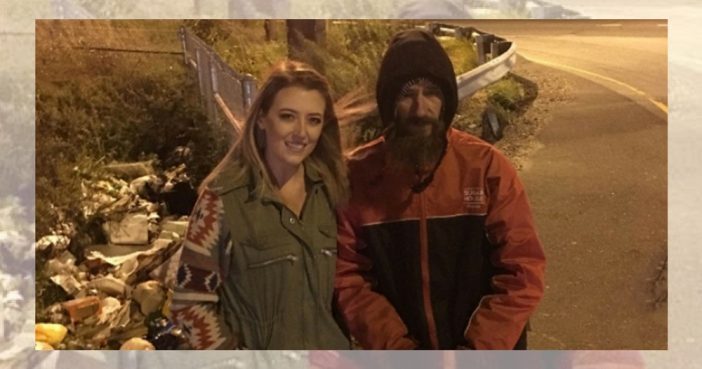 A new step toward a new life
After talking to him a few times after he helped her, McClure launched the GoFundMe for Bobbitt to pay him back for his generosity and kindness. Her goal was to reach $10,000 — just enough to pay for his first and last month's rent, a reliable vehicle, and enough money to sustain him for six months. It would be enough to survive, at least for a while.
But in 27 days, McClure has raised more than $400,000, all of which is going to Bobbitt. In just a little bit of time, McClure, with the help of her boyfriend, Mark D'Amico, changed Bobbitt's life.
From left, Kate McClure, Mark D'Amico, and Johnny Bobbit Jr. attend an event in Philadelphia.
When Bobbitt got his first new computer (and learned how to use emojis), the first thing he did was thank more than 14,000 people, all who donated to his future.
"I am deeply humbled and so incredibly grateful for the attention and love that I have received thus far," Bobbitt wrote on the page.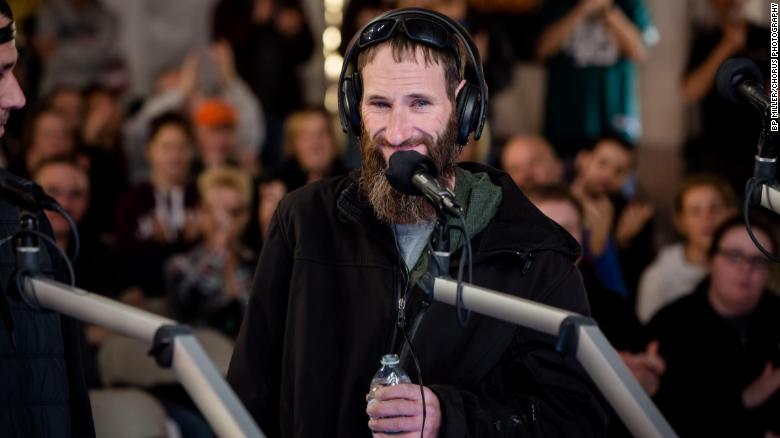 "I will never be able to put into words how I feel and all the emotions I have felt because of this experience."
Bobbitt purchased his new home, using the hundreds of thousands of dollars donated by people around the world to help him start a new chapter in life.
And now, Bobbitt is going after buying his dream car: a 1999 Ford Ranger. He has two trust funds set up in his name, one if which is for his retirement. The retirement trust will also go toward his dream of someday living in a cabin in the country and owning his own piece of land.
Johnny Bobbit Jr. plans to share his good fortune.
With the help of McClure and D'Amico, Bobbitt will have a bank account set up for him with funds needed until he finds a job.