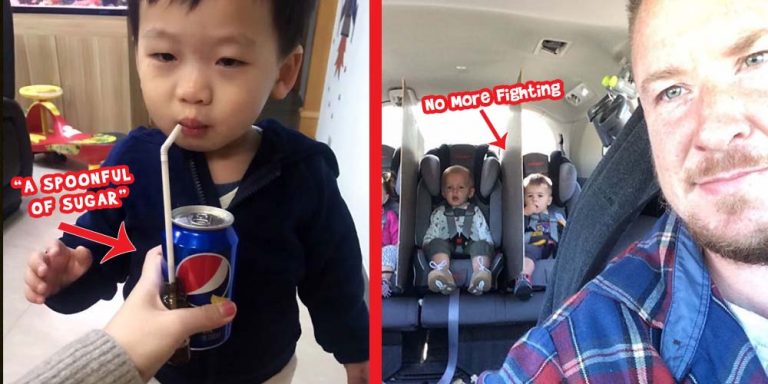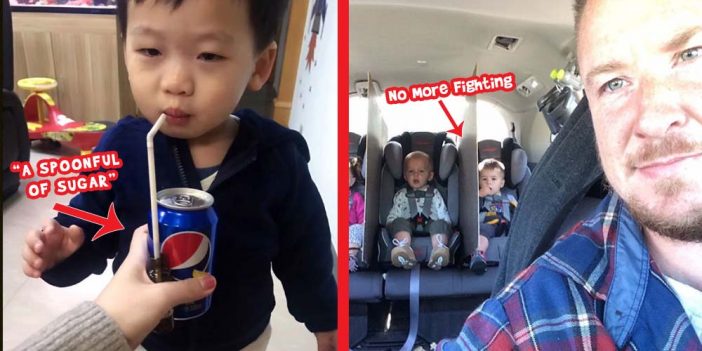 17. If your child is afraid that monsters will come and get them in the middle of the night, use this.
Give them the power to destroy monsters. Okay, so it's really just an empty spray bottle that you fill with water, but to your child, it´s the ultimate weapon against the forces of evil.
18. This hack will totally keep mosquitos from leeching off your child's blood when they're outdoors.
So, you decided that you wanted to do a little gardening, and brought your baby out into the yard for some fresh air. If you want to keep them from getting bit by mosquitoes, cover the top of the baby's crib with a bed sheet.
19. If you ever need to find stuff for your vacation, but can't, then send your kids on a scavenger hunt.
Instagram user Ruby1508 drew all the items that she couldn't find on a piece of paper. Then she sent her preschooler on a scavenger hunt to find all the things she couldn't. It not only kept the child busy, but it saved mom a lot of time searching frantically.
20. As a parent, you know how slippery your floors can be, so make homemade gripper socks.
All you have to do is grab some Tulip Slick Paint bottles and start drawing all over the soles of your child's socks. It's a fun and easy project, and you can have your child pick what design they want. And when they wear the socks, you'll never have to worry about them slipping and hurting themselves.
21. Create a medicine chart on the back of the prescription bottle to avoid overdosing your child.
With a black marker you can track when you gave your child their medicine. Make sure to put an x next to the day and time that you administered it. It's extremely handy because you're only human, and have so much on your mind to remember all the time.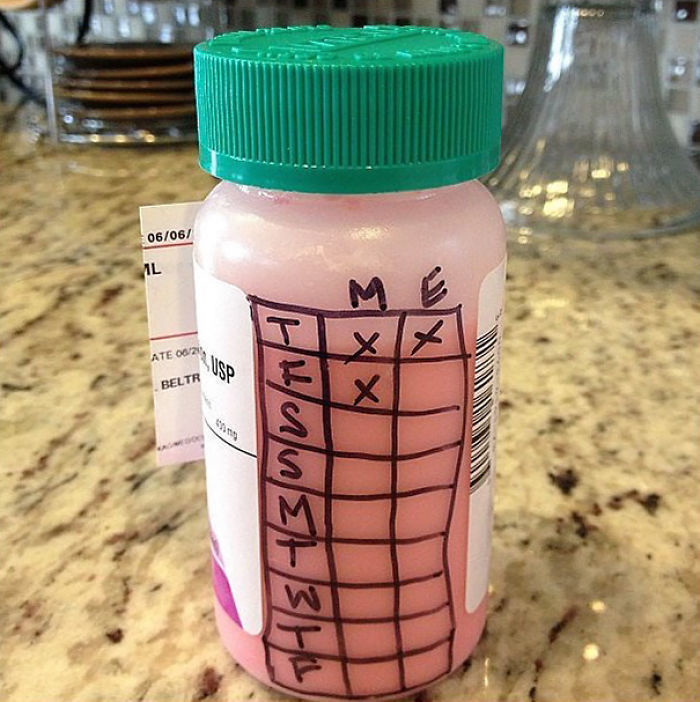 22. If your kid is asking you to help build them a fort, then there's a great trick to create one out of thin air.
It's easy to create a bed fort for your kid. All you need is a fan and a large enough bed sheet that will inflate when you turn it on. Then your kid can have the ultimate adventure in his own little bubble world.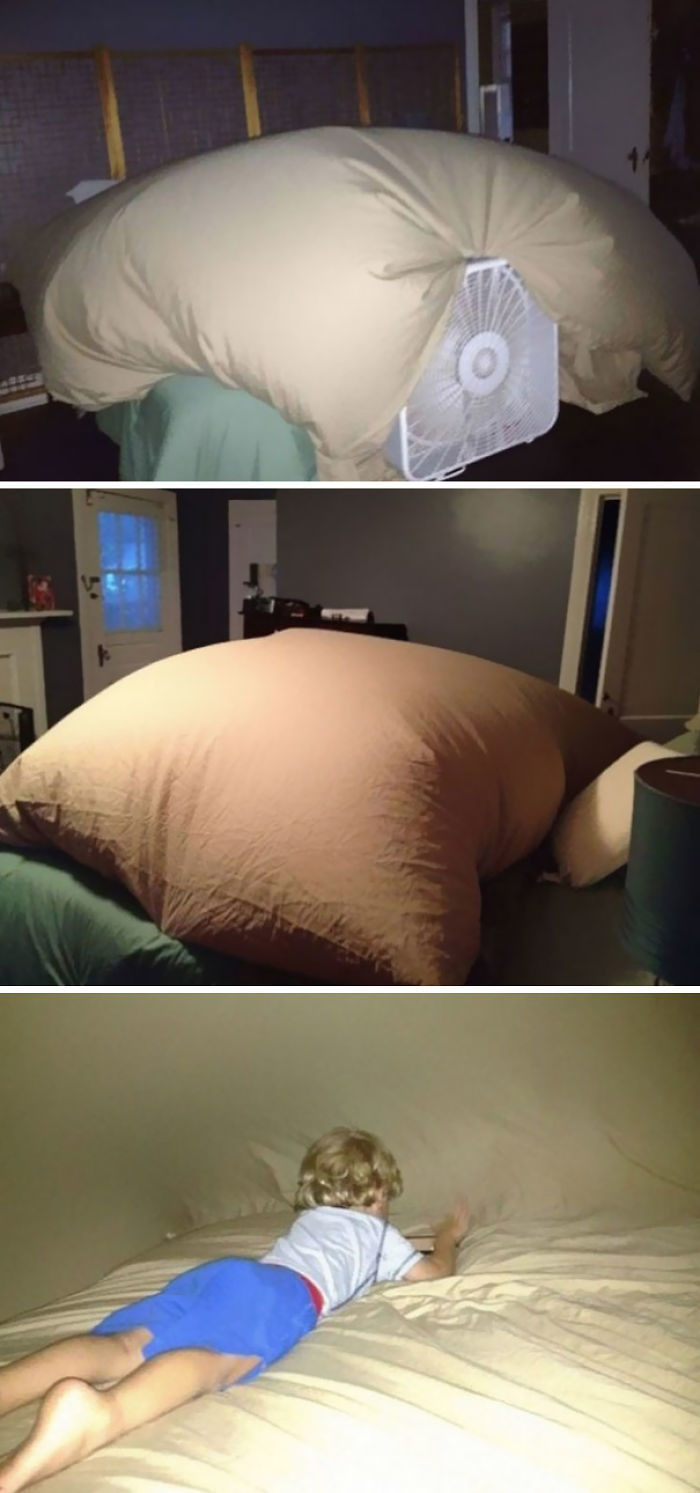 23. Wanting to keep your child safe is always a priority, especially if they're on a trampoline.
Trampolines can be a lot of fun, but they can also be really dangerous when your kid is just jumping up and down without a care in the world. But you care, so place pool noodles on the edge, so that if they hit the outer rim of the trampoline, no serious harm will come to them.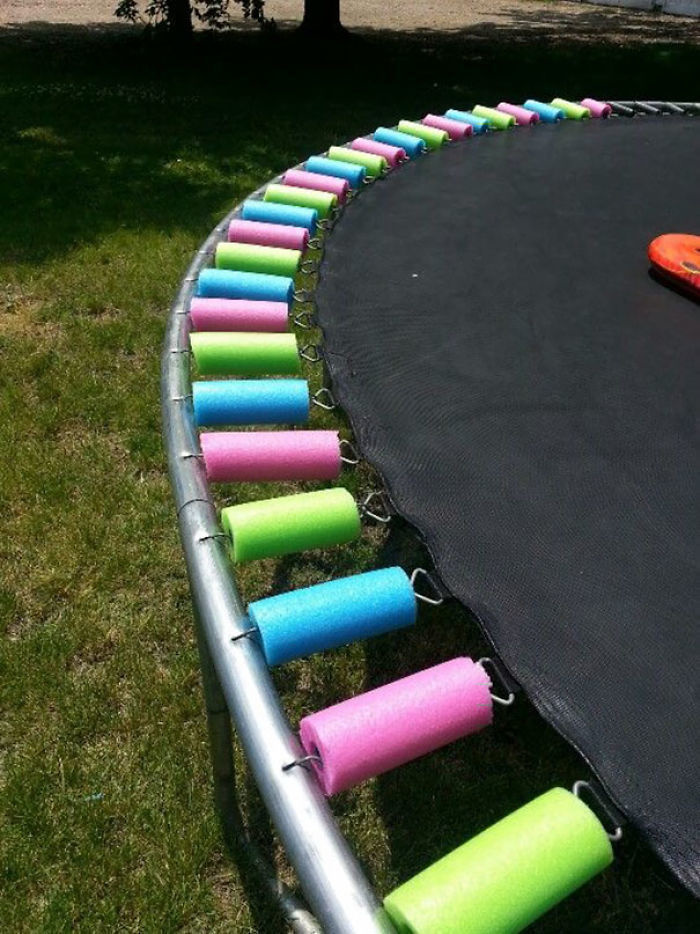 24. The next time your child gets a skinned knee from playing rough, don't give them an ice pack.
Try using frozen marshmallows to soothe the pain away from a child's injury. It's not too cold for a child to handle and it's soft too. Plus, they'll make great tasting treats once the ache and shock of their "ouchie" finally goes away.
25. If you're tired of slipping on your children's colored pencils while cleaning their room, try this.
Grab an empty DVD box. Most of us have at least one of these lying around. Then create a pouch using fabric or paper, and glue it to the right side of the box. Once the glue is dried, you can store your child's colored pencil until the next time they choose to draw.
Credits: lifebuzz.com