If you're like me, one of your life goals is to be able to find the perfect property one day. One that's close enough to modern conveniences, and an airport in case you need to quickly flee the country, but secluded enough that you don't have to wear pants, listen to lawnmowers, or do that forced, awkward wave thing when you're in the driveway the same time your neighbor is outside.
Just me? I didn't think so.
That said, as long as we're all stuck in these planned communities, we might as well make the best of it. Which means, you know, have a little fun. Like these folks.
1. Dandelion Dilemma
What's the big problem with dandelions? Why is this neighbor so against the dandelions? Am I missing something or is this neighbor a monster?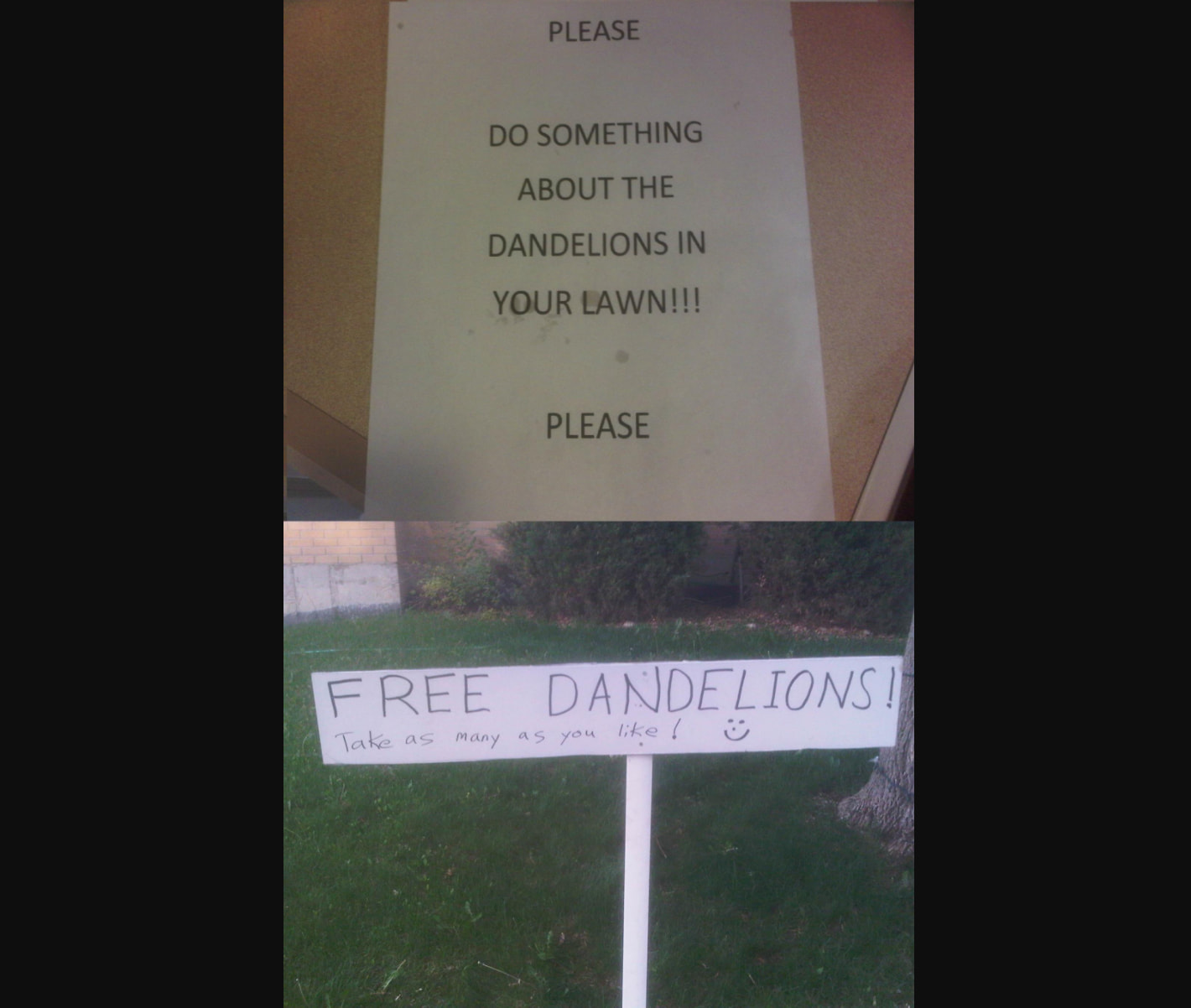 2. The Ultimate Diss
This neighbor feud has gotten real nasty. If they keep this going, you may be able to see the next dis from space. That would be awesome!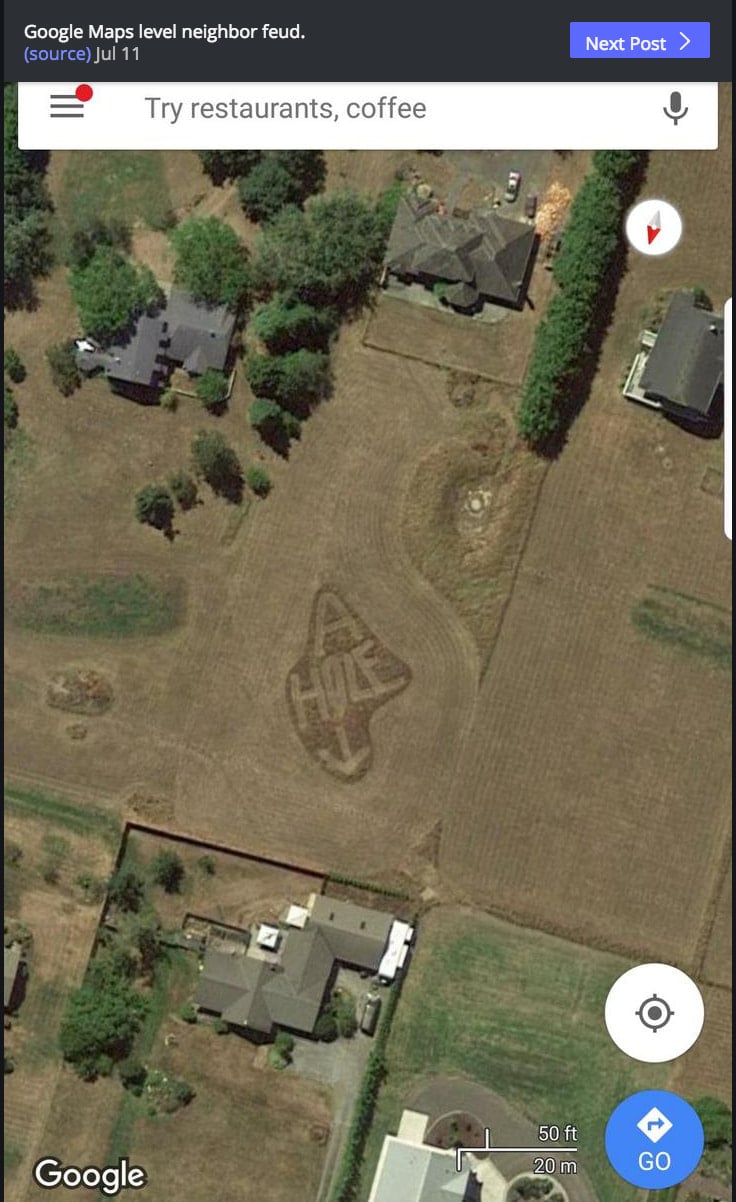 3. Kitty Needs A Cigarette
Look, you know how hard it is to quit. That is why you're still a smoker. So help this kitty out and don't add to the problem.
4. We Can See You
So, basically, they are telling you in the nicest way possible that they can see you naked in the bathroom. Do you get it? THE WHOLE NEIGHBORHOOD CAN SEE YOU NAKED IN THE SHOWER. Welcome to the neighborhood!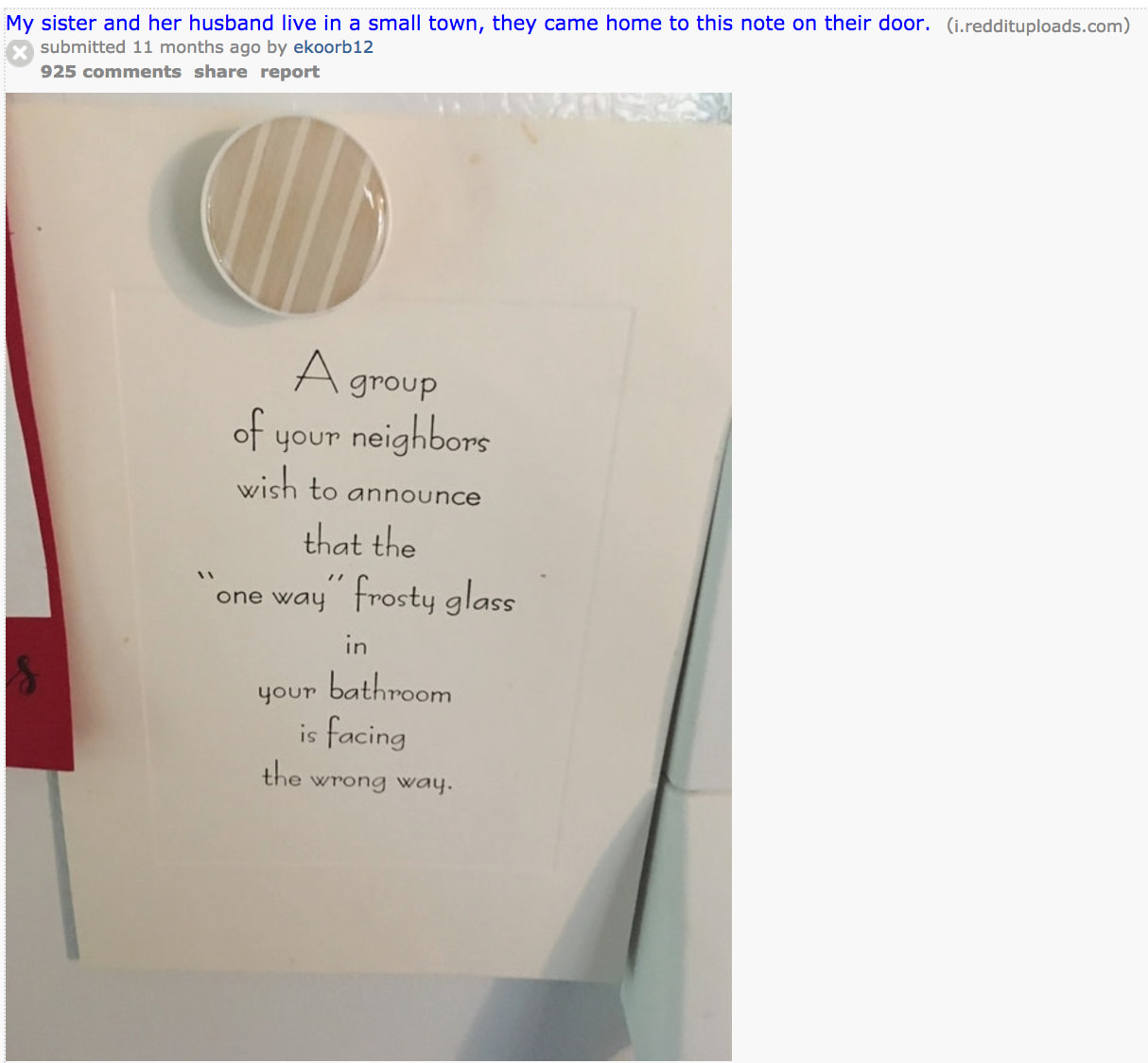 5. Men Are From Mars…
This right here shows you the difference between men and women. Could it be more clear? Women want pretty things that live and grow and flourish and men want an ashtray and a plastic chair. There it is, ladies and gents!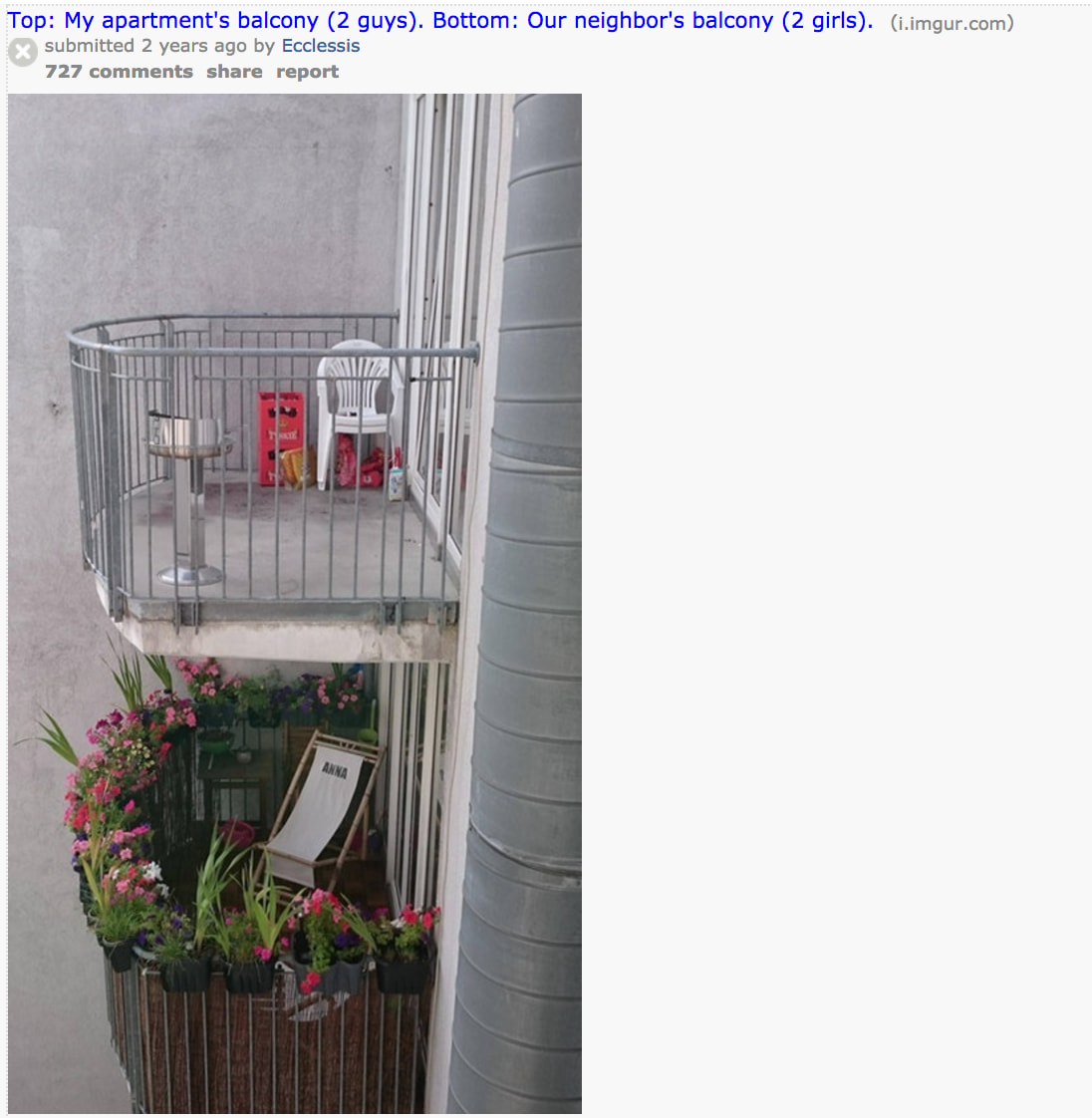 6. Yo, Give Me A Banana
This kid is a gangsta. He rolls up, get his banana and then he is out. I wish I had that kind of confidence.
7. Kitty Support
No "Wham bam thank you ma'am" for these neighbors. It's so lovely that they want to be a part of their grandkitty's life. Even those these kitties may have to grow up in a broken home, at least they will have a relationship with their father.
8. Parrot Party
You can walk your dog. You can walk your cat. Or if you are these neighbors, you can walk your parrots. All three of them.