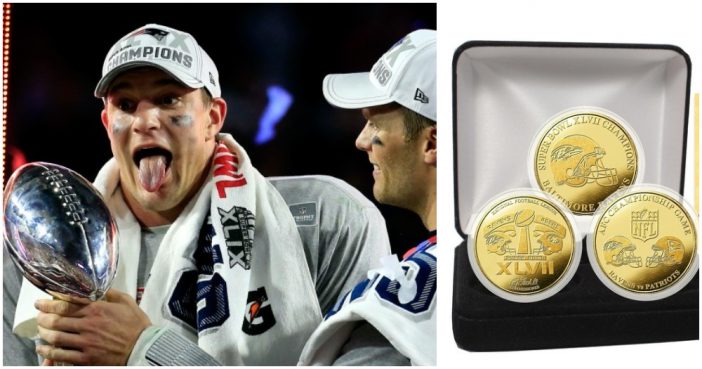 Everyone knows that the Super Bowl is the biggest game of the year. But there's a lot even the biggest football fan may not have heard about the big game. Here are craziest and most interesting Super Bowl facts to keep you going until kickoff.
1. The ball is crafted by hand in the U.S.A.
Each step is completed by hand by Wilson craftsmen and craftswomen with the aid of machines at the Wilson Football Factory, located in Ada, Ohio, according to the company. Watch one of these football movies to get into the team spirit.
2. Each team gets a lot of balls
Each team playing in the Super Bowl gets 108 footballs, says Kristina Peterson-Lohman, of Wilson Football Factory. Of those, 54 are for practice and 54 are for the actual game. During a typical Super Bowl, 120 balls are used. (The additional ones are kicker footballs, used for all kicking plays.) If you already have Super Bowl party-planning on the brain, check out these 21 football-themed snacks to serve.
3. The players drive in style
As a perk, every player in the big game gets a loaner car to drive around during the week leading up to the Super Bowl, says Marlin Jackson, Super Bowl champion with the Indianapolis Colts, who now runs the Fight For Life Foundation Inc. "During Super Bowl XLI, I drove a Cadillac Escalade all week," Jackson says.
4. What really happens during halftime
Jackson shares that during the season, players use halftime to make adjustments and work out any muscle kinks. But since the Super Bowl Halftime is twice as long, as usual, players wait about 20 minutes before doing anything (warm-ups, adjustments, etc.) to time it to the start of the second half. Inspired to get moving yourself?
5. Super Bowl = big bucks
You might have known this Super Bowl fact already, but getting to the big game isn't cheap. The average cost of Super Bowl 50 tickets in 2016 was over $4,700, says Brisa Trinchero, founder of shoowin.com, a ticket sales site.
6. But not back in the day…
Tickets for the very first Super Bowl in 1967 cost an average of $6, which was apparently too pricey for many. According to Trinchero, there were 30,000 empty seats!