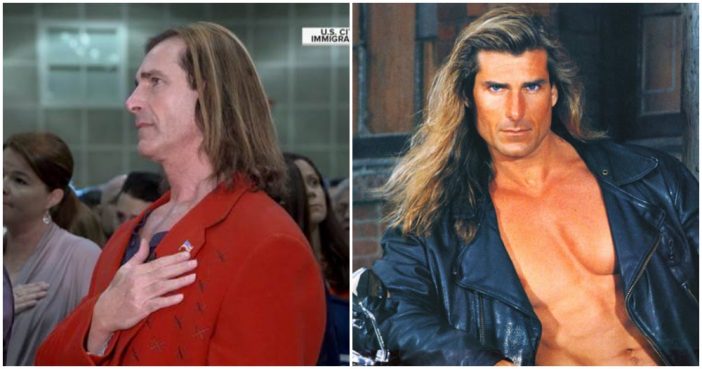 Avoiding Fabio Lanzoni in the 80s and 90s was impossible. With his ripped chest and flowing hair, Fabio was plastered all across American billboards and books. The enigmatic Italian model took the world by storm, living a life we only wish we understood.
35. No Gaps In His Resume
Fabio was barely 19 years old when he got his first American modeling job. Within days of coming to New York, Fabio was the face of The Gap, which he helped launch. He made $150,000 from his first job.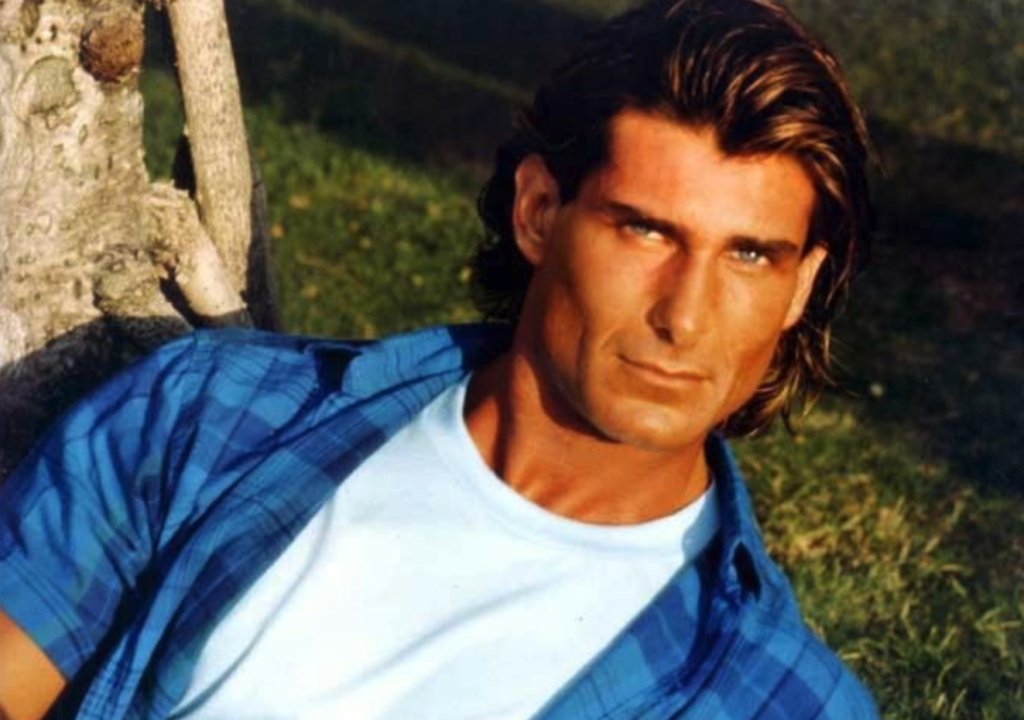 34. Goose, It's Time To Buzz The Tower
Fabio did not appear in Top Gun, but he did encounter a dead goose as he flew through the air. Fabio was at Busch Gardens in Virginia as a public relations stunt for the opening of their new ride, Apollo's Chariot. He sat in the front row for the inaugural ride. As the coaster pulled back into the station, the previously sparkling Fabio was covered in blood. During the ride, he collided with a goose, killing the bird.
33. Bring Me The Book Cover Jobs
After moving to New York City, Fabio joined the Ford Modeling Agency and began working. At an industry party, the head of one of the publishing companies approached him. She was a bit under the influence and let Fabio into a secret with her company. Anytime she put him on the cover, the book's sales went through the roof. Others eventually caught on. He appeared on over 400 romance novel covers during his modeling career.
32. The One That Got Away
Fabio has admitted to having one love in his life. One woman, named Jennifer, captured his heart when he was a young model. He was 23, and she was a 19-year-old working for L'Oreal. Fabio claims that he was "too young and too wild." After six years, they called it off. Fabio realized he made a mistake and tried to track her down years later. She had changed her number, and his mother convinced him to let her go.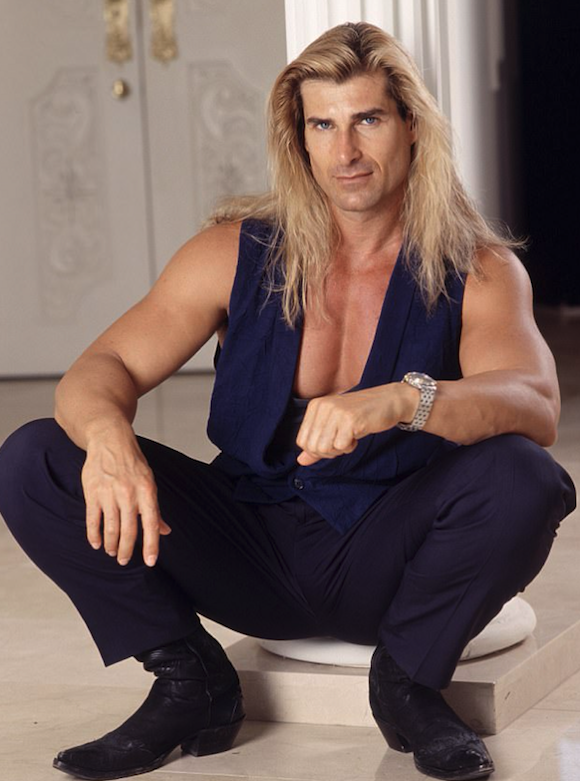 31. A Reality Check
It seems that someone with this type of fame would be perfect for reality shows of today. Fabio has no interest in joining the cast of Dancing With The Stars or any of those former-star vehicles. He said, "Usually when people put themselves in that position, they do it because they're desperate for money and attention. Why do you have to do something that's degrading? For the money? There's not enough money in this world to make me do something degrading."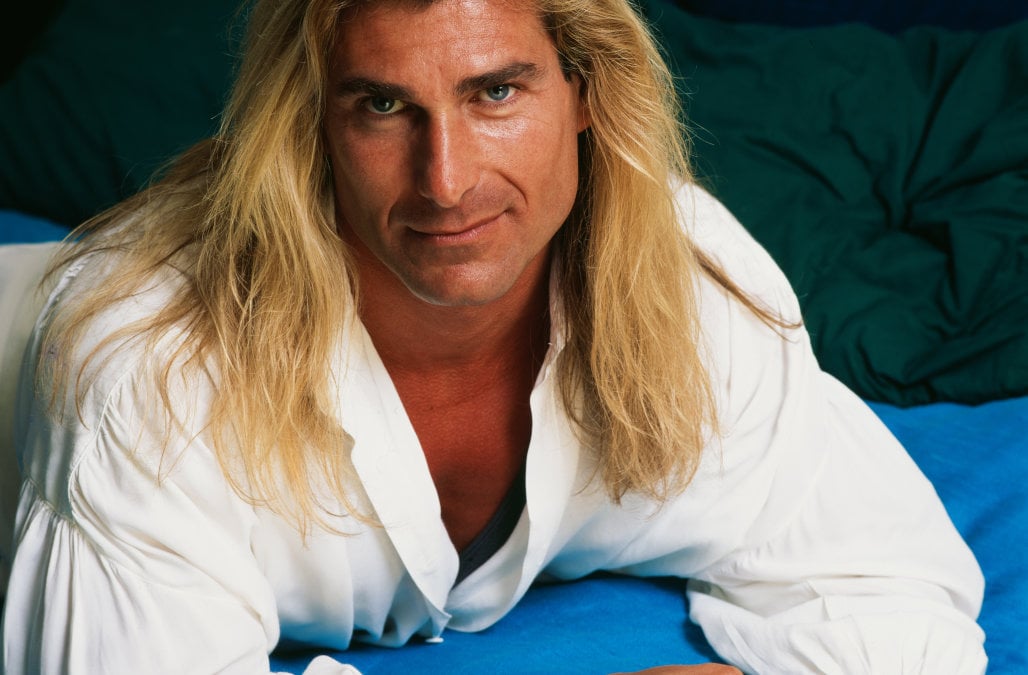 30. Keeping The Carbs Away For Years
Fabio's health habits could be described as anywhere between healthy to maniacal. He got an early start on staying away from carbs. As a child, Fabio was a picky eater, and his parents would complain constantly about his plain diet. Fabio told The Guardian, "I was 14 before I ate pasta with tomato sauce. My dad would take me to the best restaurants, and all I would eat was rice with olive oil." How can an Italian not eat pasta?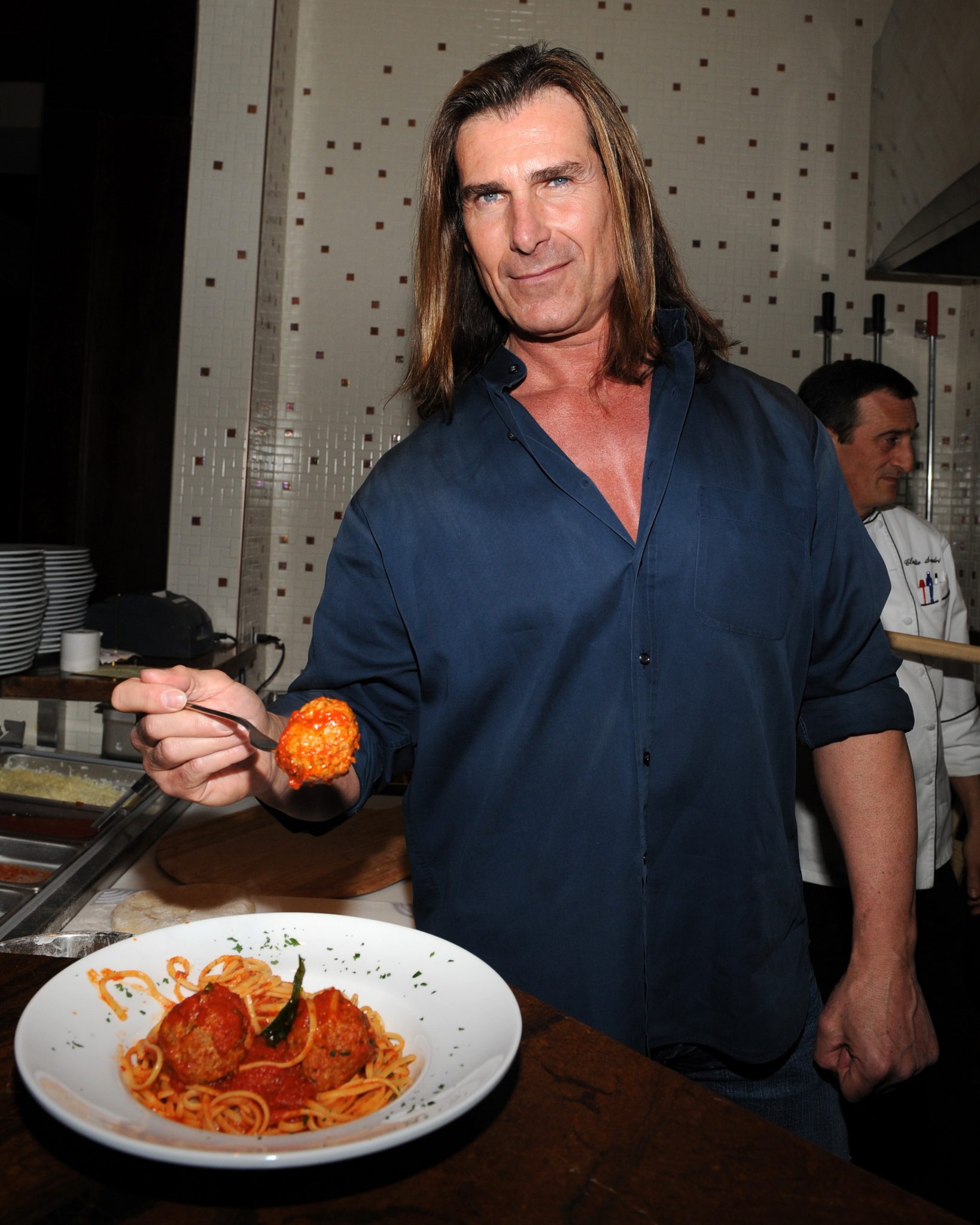 29. Catch That Thief
It is not the best time to be a celebrity in Los Angeles. Fabio became a victim of a burglary at his West Valley home. The thieves took over $200,000 in items. This included a safe with multiple watches and a collection of gold coins. Fabio is one of many celebrities to fall victim to burglaries in Los Angeles. Police believe the perpetrator(s) organized the crime. Actresses Emmy Rossum and Jaime Pressley, singer Nicki Minaj, and Dodgers' slugger Yasiel Puig are among the other celebrity victims.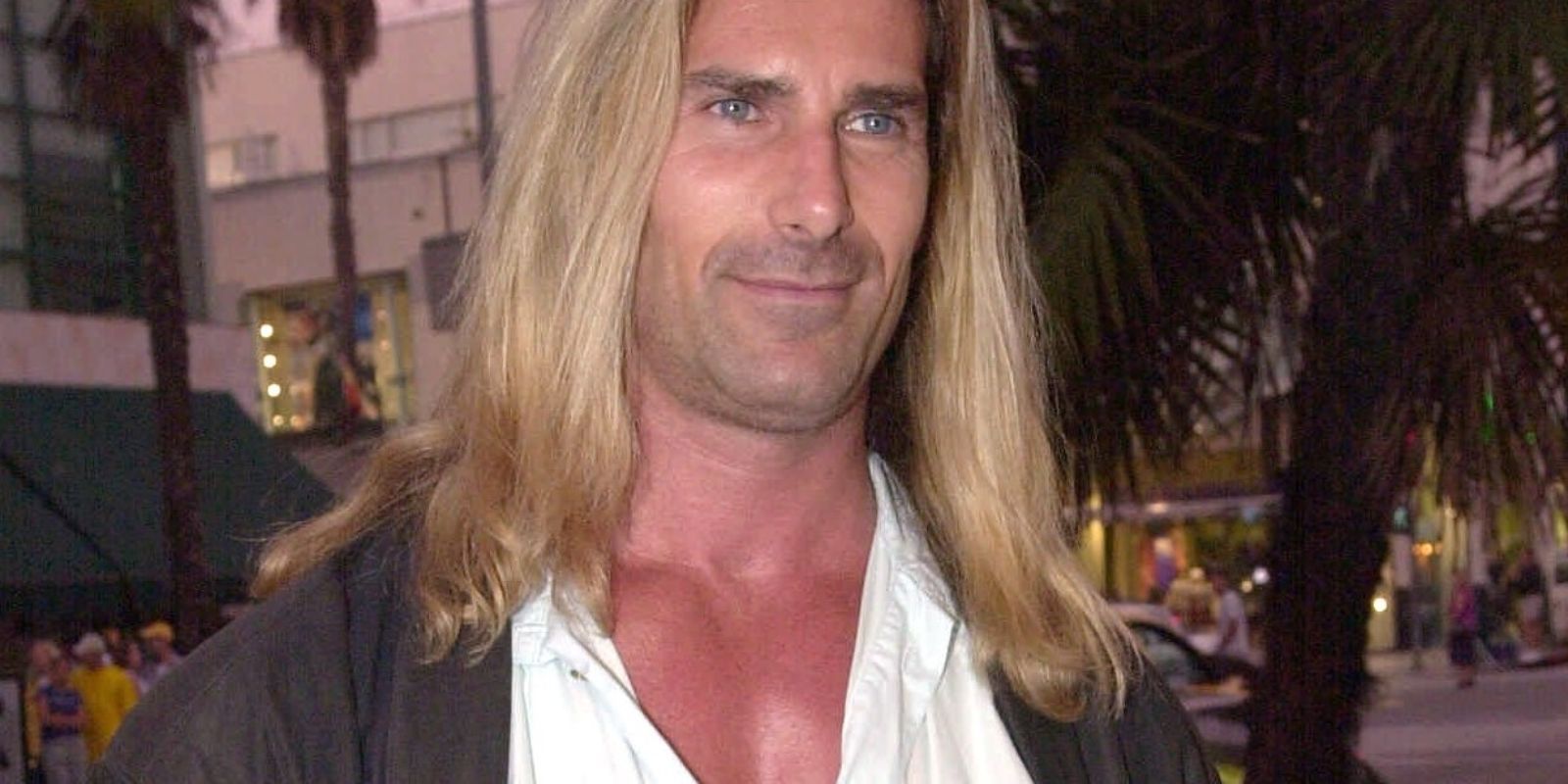 28. Fabio The Savior
Fabio came to the rescue of his friend and screenwriter Hoyt Richards. Richards got sucked into a cult that believes in aliens and that the end of the world was coming. He rid himself of material possessions and gave everything he had to the cult. After countless efforts to pull him away, Richards confided in Fabio about his troubles when he realized what he had done. Richards request of lodging for a few weeks turned into a year and a half together.
27. I Ain't Scared Of No Ghost
With his career as a romance novel cover model taking off, Fabio decided to go all in on romance novels. Once he realized how profitable he was within the industry, he decided to become a romance novelist himself. He did so with the help of a ghostwriter. While many people feel uncomfortable with a ghostwriter, Fabio is very open about it. "Hey, in America, everyone has a ghostwriter," he once said.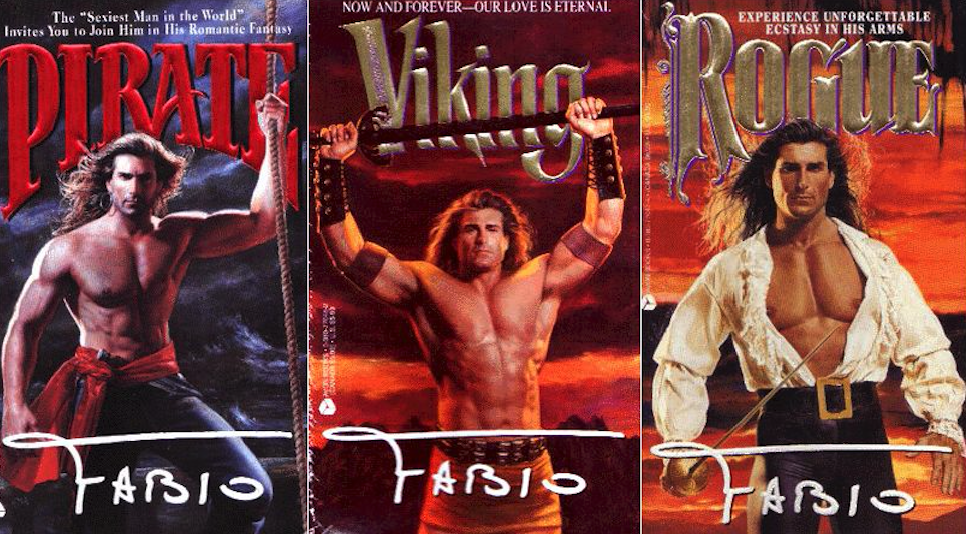 26. Pick Of The Litter
After seeing his image on billboards and their novels, many women threw themselves at Fabio. "I always got action," he said. Just because he got action does not mean he wasn't selective about his ladies. " I always try to choose good girls. To be turned on, I have to have something more than looks." They might not have felt the same, but Fabio made sure to find the right girls, especially non-ditsy girls (since apparently, he can't stand them).
25. What He Looks For In His Women
Although his career might indicate more shallow behavior, Fabio feels strongly about finding the right woman. What exactly is he looking for: "Somebody who's beautiful inside and out, especially on the inside because in time looks vanish, so you have to be deeper than that." Not only does he want the full package, Fabio understands that "you have to find a person who really cares for you like you care for that person."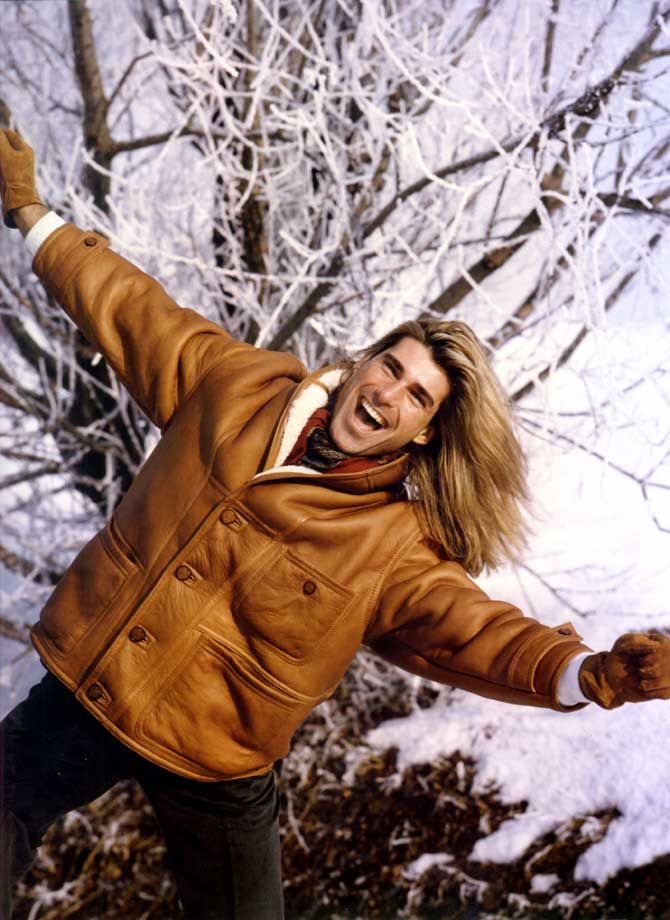 24. A Little Humility Goes A Long Way
Throughout decades of romance novels and modeling gigs, Fabio could have developed a big head over his cultural status. He stays humble about his career and his persona. Fabio said, "A lot of people in Hollywood, celebrities, they take themselves too seriously. I want to say, 'Come on guys, loosen up! Have fun with life.' The majority, they're so neurotic… Just relax. God gave you fame and fortune, enjoy! What is there to be so unfriendly and grumpy [about]?"
23. Eat Like Fabio
Interested in having Fabio's bulging chest? You can start by following his strict diet of lean proteins. Fabio starts his day with a bowl of oatmeal and follows it with an egg white omelet (which he has every day). The omelet might have either spinach, asparagus, tomatoes, or mushrooms. For lunch, he has some sort of fresh fish – generally cod, sea bass, or salmon – with a side of vegetables. For his last meal, he will choose a different fish than lunch to pair with vegetables.