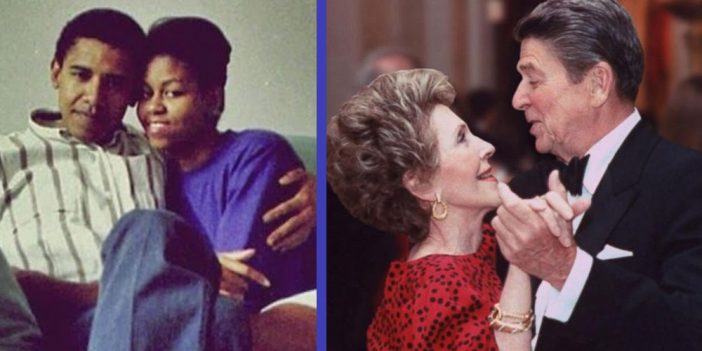 6. When Lyndie Met Lady Bird
Lyndon Baines Johnson met Claudia "Lady Bird" Taylor in 1934, a few weeks after she'd graduated from the University of Texas. Johnson was a 26-year-old aide to Texas Congressman Richard Kleberg, and was in Austin, Texas, on business. They went on a single breakfast date, at the end of which Johnson proposed marriage. She said she'd think about it. He returned to Washington and sent her letters and telegrams every day until he returned to Austin 10 weeks later when she accepted. "Sometimes," she later wrote about her husband, "Lyndon simply takes your breath away."
7. When Richie Met Pattie
Thelma "Pat" Ryan graduated from the University of Southern California in 1937 at the age of 25. She got a job as a high school teacher in Whittier, a small town not far from Los Angeles, and became a member of the amateur theatrical group the Whittier Community Players. In 1938 Richard Nixon, a 26-year-old lawyer who had just opened a firm in nearby La Habra, joined the theater group, thinking that acquiring acting skills would help him in the courtroom. In their first performance, Nixon was cast opposite Ryan. He asked her out and asked her to marry him on their first date. They were married three years later.
8. When Ronnie Met Nancy
Ronald Reagan wrote in his autobiography that he first met Nancy Davis when she came to him for help. He was president of the Screen Actors Guild, and she couldn't get a job acting in movies because another Nancy Davis's name had shown up on the Hollywood blacklist of alleged communists. But according to Jon Weiner's book Professors, Politics, and Pop, SAG records show that Nancy's blacklist problem occurred in 1953, a year after the Reagans were married. So how did they meet? Reagan biographer Anne Edwards says that in 1949 Nancy, who had just become an MGM contract player, told a friend of Reagan's that she wanted to meet him. The friend invited the two to a small dinner party, and the rest is history.
9. When Georgie Met Laura
Joe and Jan O'Neill lived in Midland, Texas, and were childhood friends of Laura Welch. In 1975 another childhood friend, George W. Bush, came back to Midland after being away for a few years. The O'Neills bugged Laura to go out with George, but she didn't want to. She later said that the O'Neills were only trying to get them together "because we were the only two people from that era in Midland who were still single." She finally agreed to meet him at a backyard barbecue in 1977, when she was 30 and he was 31. George was smitten; Laura was, too. They were married three months later.
10. When Barry Met Michelle
In 1989 Michelle Robinson was working at a Chicago law firm when she was assigned to mentor a summer associate from Harvard with a "strange name": Barack Obama. Not long after, Barack, 27, asked Michelle, 25, on a date. She later admitted that she was reluctant to date one of the few black men at the large firm because it seemed "tacky." Robinson finally relented, and after dating for several months, she suggested they get married. He wasn't interested. One night in 1991, during dinner at a Chicago restaurant, she brought it up again. Again, he said no. But when dessert showed up, there was an engagement ring in a box on one of the plates. They were married in 1992.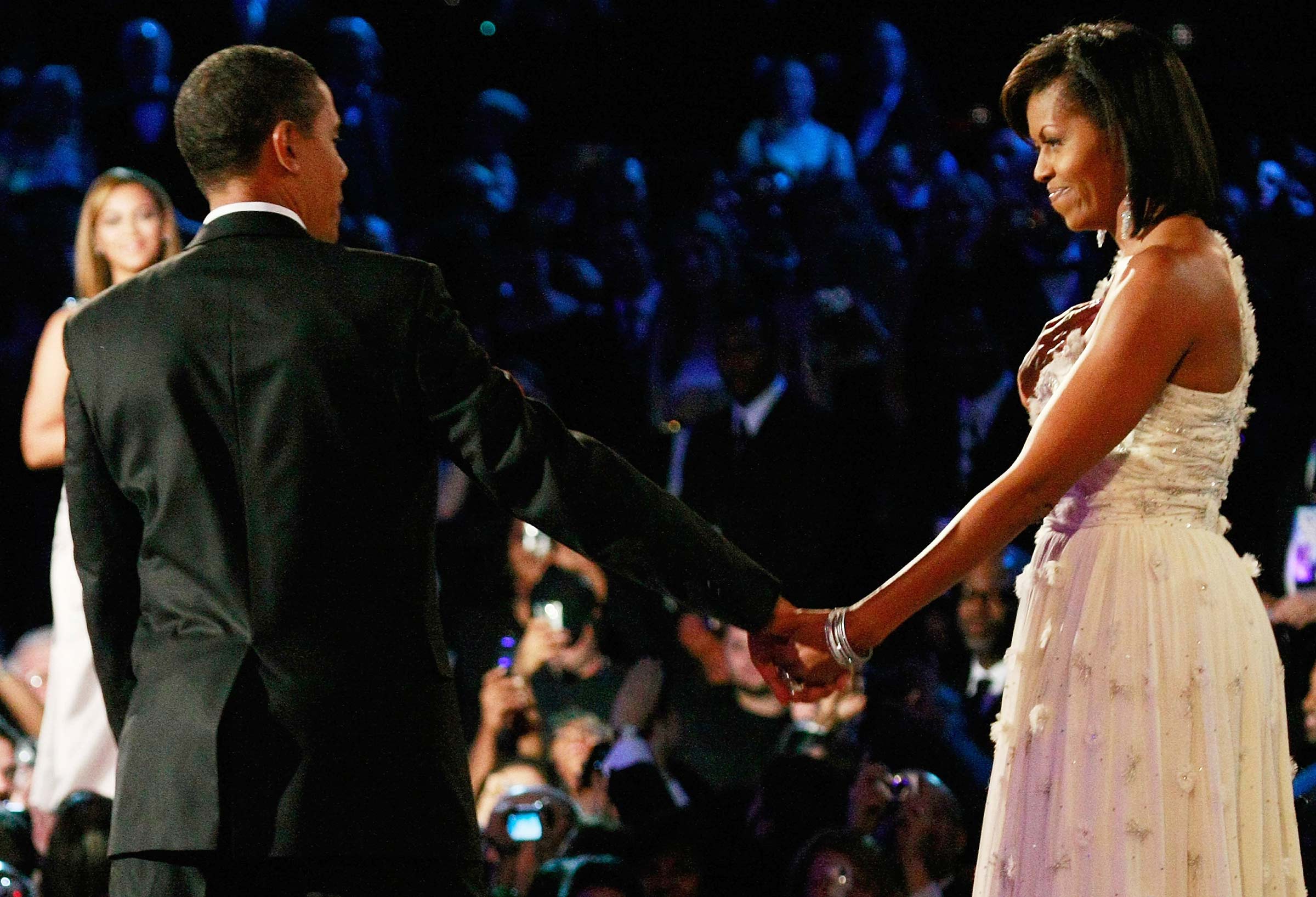 source:  rd.com
Who is your favorite first lady?  Let us know down below!