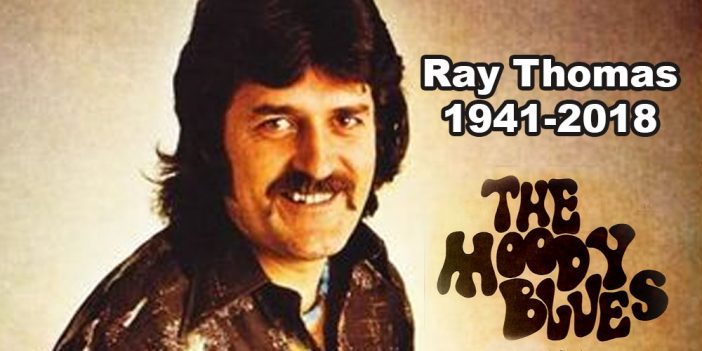 Moody Blues multi-instrumentalist Ray Thomas has tragically died just months before his long-awaited induction into the Rock & Roll Hall of Fame. He had just turned 76 on Dec. 29.
https://www.facebook.com/MoodyBlues/photos/pb.7905499191.-2207520000.1515332566./10155909864424192/?type=3&theater
Esoteric and Cherry Red Records confirmed his death this morning, saying Thomas "passed away suddenly at his home in Surrey on Thursday." Thomas revealed, via his personal website, that he'd been diagnosed with inoperable prostate cancer in 2013, but no official cause of death was initially mentioned.
https://www.facebook.com/EsotericRecordings/photos/a.10151206143584764.479613.55508364763/10156056392064764/?type=3&theater
Thomas wrote or co-wrote more than 25 Moody Blues songs, beginning with "Another Morning" and "Twilight Time" from 1967's Days of Future Passed, but he will perhaps always be best remembered for his distinctive contributions on flute. He played the instrument on a few early songs during their Denny Laine-led R&B era, but then became an integral part of the Moody Blues' groundbreaking shift toward progressive rock thereafter.
"My grandfather gave me a flute when I was a young man," Thomas told the Hit Channel in 2016. "I never took any lessons on flute myself. The thing was the flute blends beautifully with the strings and the stuff on the mellotron."