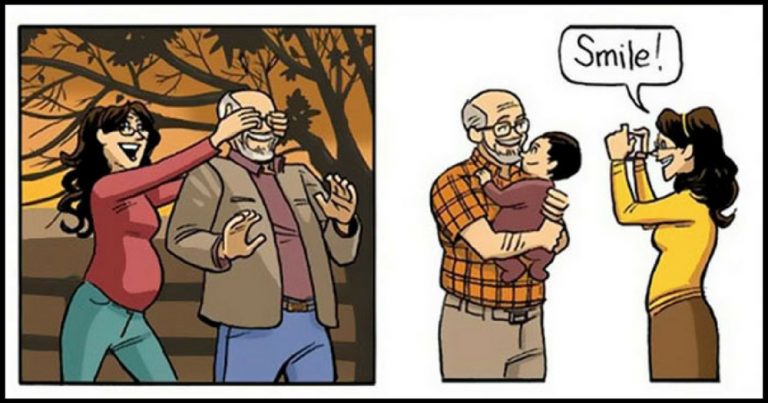 You often hear that life goes by really quickly. From innocent childhood to teenage years, from new-found responsibilities in the young adulthood to creating your own family – we go through life by leaps and time doesn't stop to wait for you.
The award-winning author and illustrator Dan Dougherty have portrayed these stages of life from a father's perspective in a short and sweet comic strip pictured below. Scroll down to take a closer look and remember to pause and take time to enjoy the moment.
Pushing the stroller.
Playtime.
School years.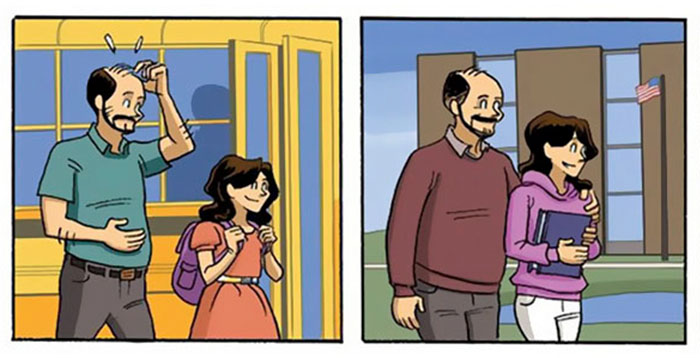 Graduation.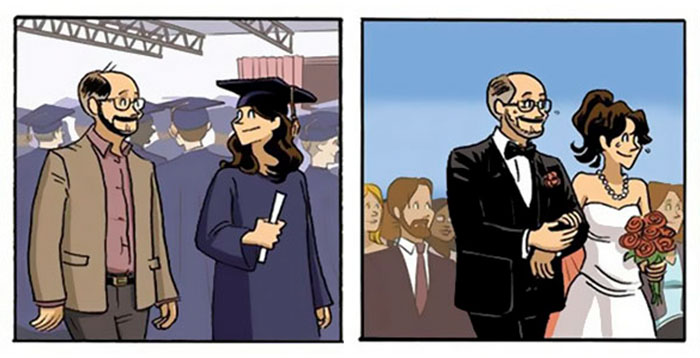 Growing older.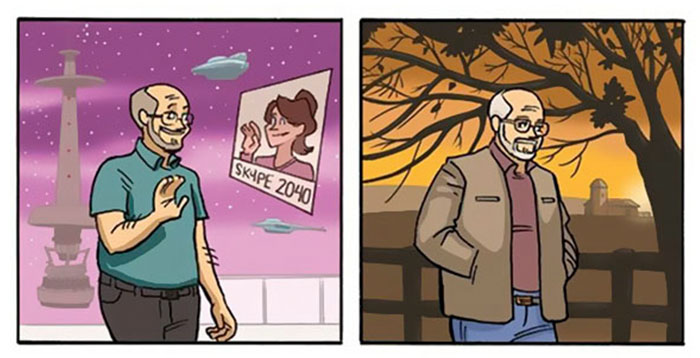 Passing the values on.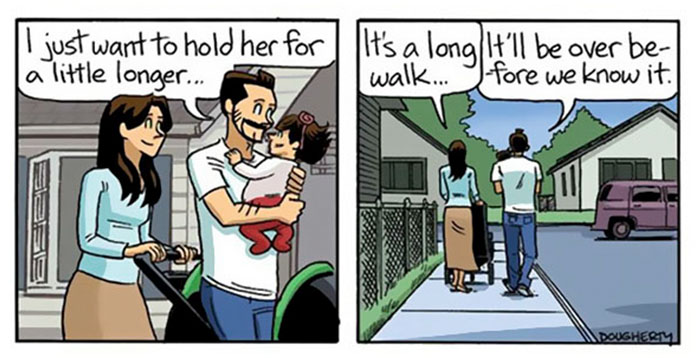 Credits: themindunleashed.com
Share this story on Facebook with your friends.