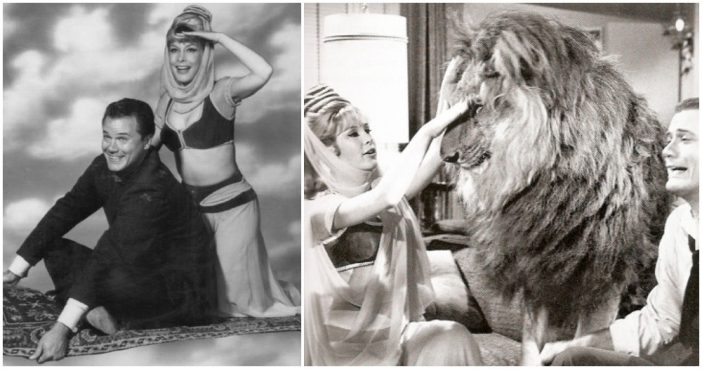 15. Bill Daily had trouble learning his lines
Besides the talents of Barbara Eden and Larry Hagman, I Dream of Jeannie also featured Bill Daily as astronaut Roger Healey. But while Daily was praised for his comic ability, he also suffered from dyslexia, which made it difficult for him to learn his lines. The star therefore often ad-libbed his dialogue and created some of the series' best moments in the process.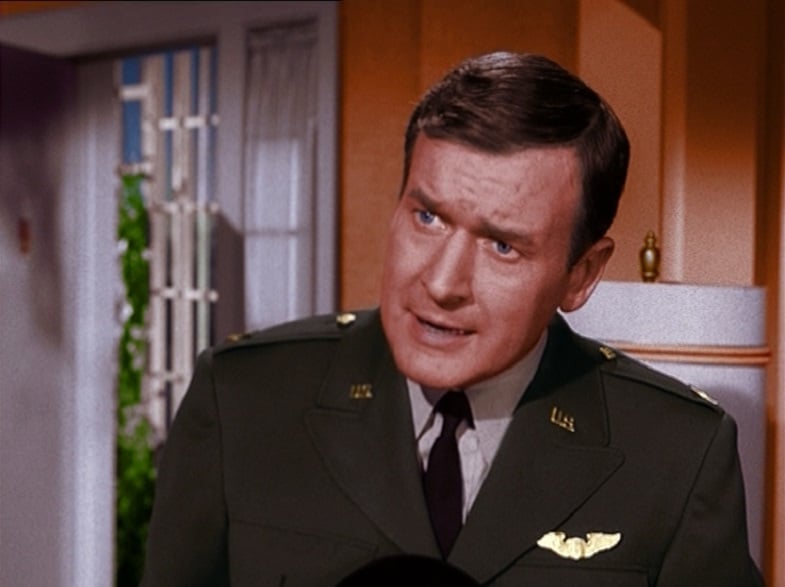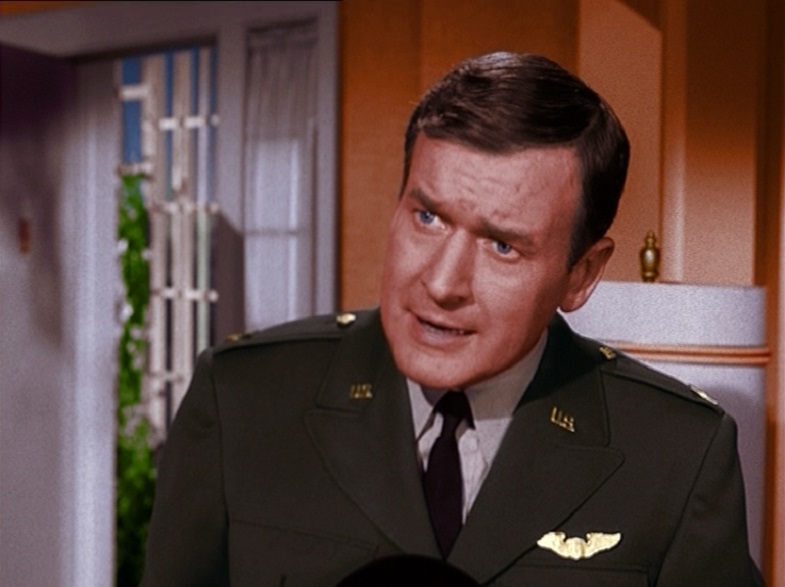 16. The show poked fun at rival Bewitched
During its run, I Dream of Jeannie was often accused of stealing ideas from rival series Bewitched – particularly by that show's producers. In response, the 1967 episode "Fly Me to the Moon" saw Tony and Roger training a chimp called Sam. Though never confirmed, many saw this as a none-too-flattering reference to Elizabeth Montgomery's Bewitched character Samantha.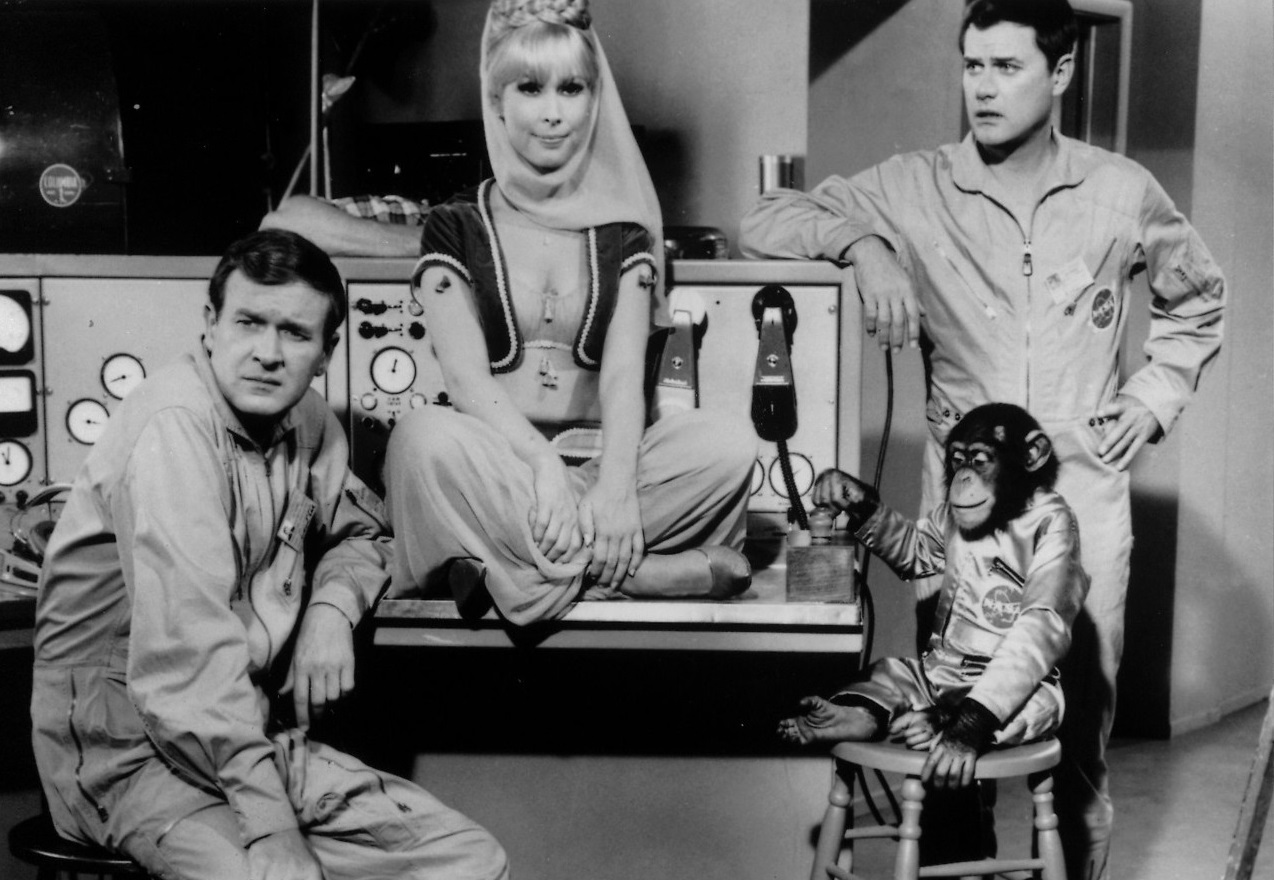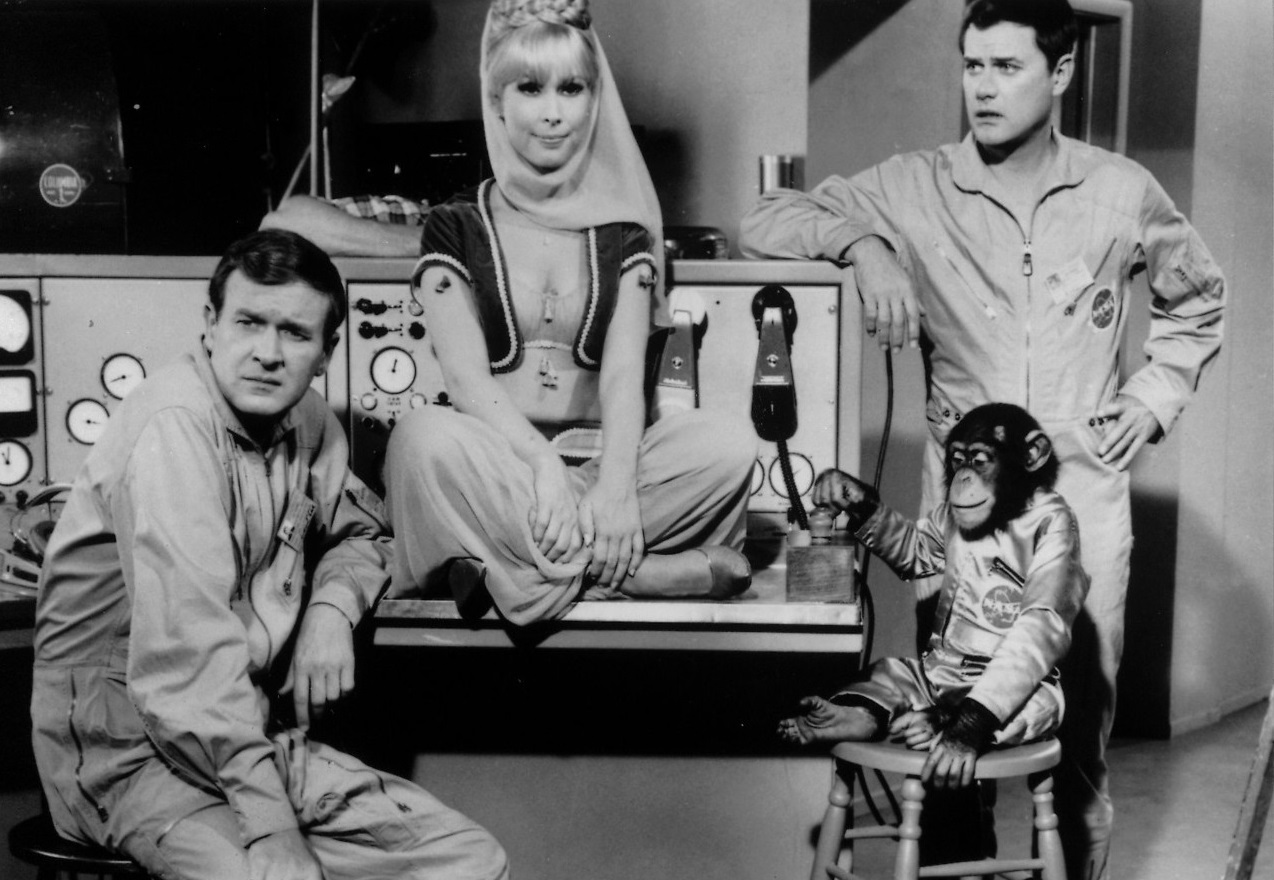 17. The show gave Jeannie conflicting origin stories
Any fan wondering how Jeannie got the lamp shouldn't look to the show for answers. Indeed, the character's origins remain unclear throughout the series. In early episodes, we're told that she was transformed into a genie for refusing to wed the Blue Djinn. However, later installments simply state that she was actually born into a family of wish-granters.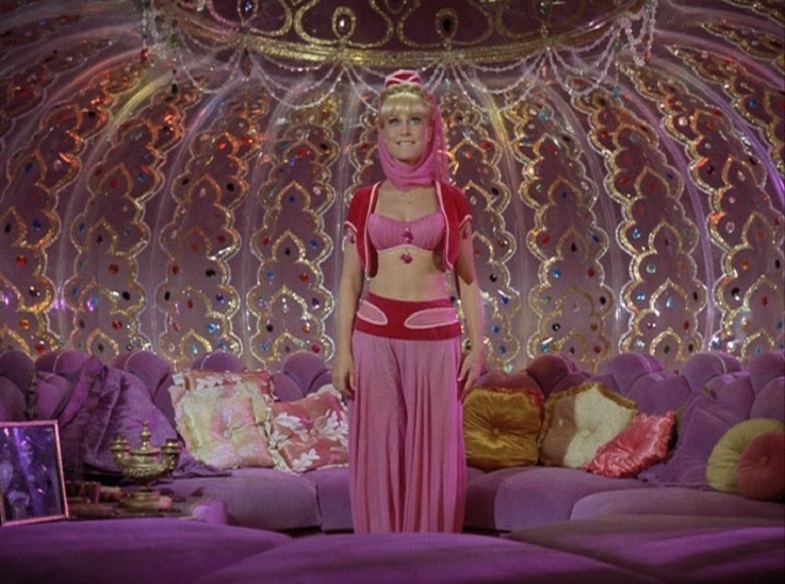 18. Barbara Eden hated the fact that Jeannie and Tony got married
After five seasons of smoldering sexual tension, Jeannie and Tony finally got hitched in 1969's "The Wedding." However, the marriage disappointed Barbara Eden, who argued to the Daily Express that it ruined the "point of the show." "This just turned her into a housewife – more like Samantha from Bewitched," she added.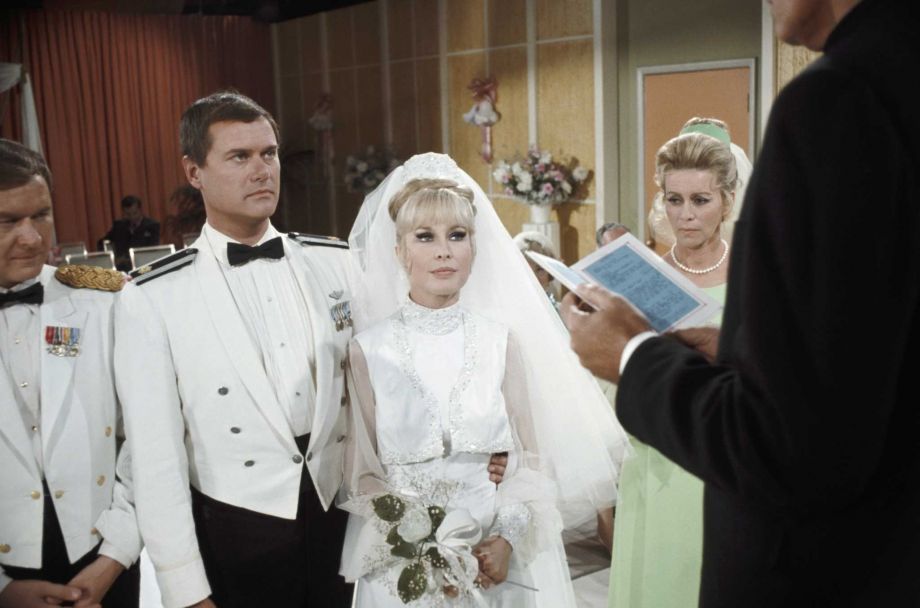 19. Nobody told Larry Hagman about the show's cancelation
Following Jeannie and Tony's wedding, interest in I Dream of Jeannie declined, and the network canceled the series in 1970. Unfortunately, nobody told Larry Hagman, who instead found out from the NBC studio security guard. "I halfway expected it," he lamented to TV Legends. "But I expected some kind of formal, pleasant way of telling you you're out of work."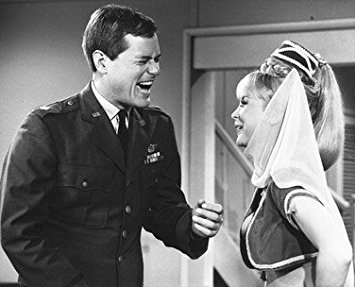 20. Producers burned the sets to the ground
Immediately after the series' cancelation, I Dream of Jeannie's producers set to work dismantling the show's production. Rather than put everything into storage, though, they instead destroyed every prop and even burnt sets to the ground. However, Barbara Eden managed to keep one of the series' magic lamps, which she later donated to the Smithsonian.
21. PHIL SPECTOR MADE A CAMEO IN THE THIRD SEASON.
A few decades before he became a convicted murderer, Phil Spector was best known as a hugely sought-after record producer. In the fall of 1967, he was on top of the world, having produced hits for countless artists like The Ronettes and Ike and Tina Turner. So when Jeannie needed a record exec to listen to her blinked-together rock group in the season three episode "Jeannie, the Hip Hippie," she went to the best in the biz: Spector. And Spector was game for poking fun at himself—and the entire music industry—with his introductory lines: While on the phone to an unnamed artist, Spector assured his client that despite the "very weak" bridge, the "awful" tempo and lyrics that "stink," he had another "smash" on his hands. In a bizarre continuity error, Spector is credited at the end of the episode as playing "Steve Davis," despite being referred to throughout as "Phil Spector."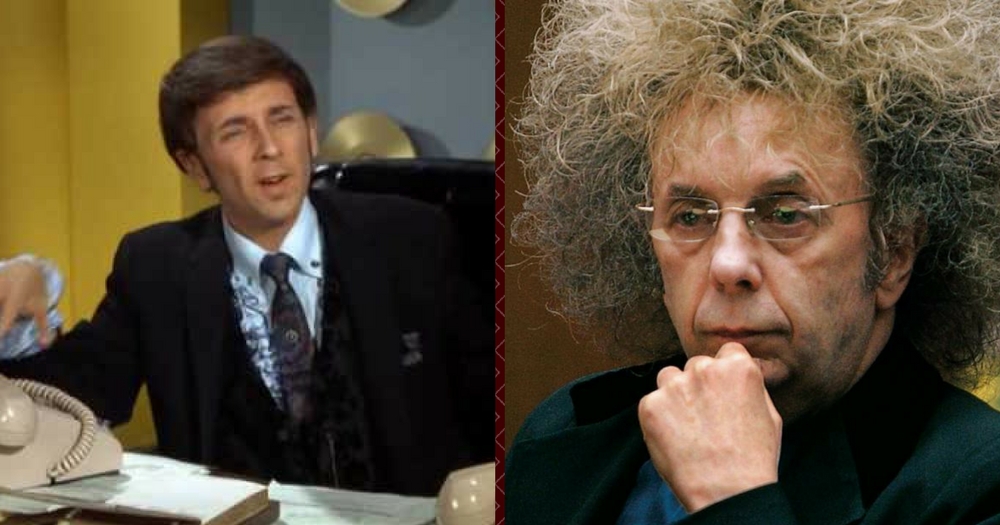 22. I DREAM OF JEANNIE HAD A FUN LITTLE CONNECTION WITH FELLOW NBC SITCOM THE MONKEES.
While The Monkees only lasted two seasons, it had a sweet brother-sister-type relationship with I Dream of Jeannie while it was on the air, as they were both on NBC and shared the same music supervisor, Don Kirshner. About midway through fall 1966, in The Monkees episode "The Spy Who Came in From the Cool," Davy Jones rubs a small table lamp (see above video, 14:10). In true Jeannie fashion, a beautiful harem-costumed genie (not Barbara Eden) emerges from a puff of smoke and assures her "master" that she will help him. A bemused Jones remarks, "Imagine that—wrong show!"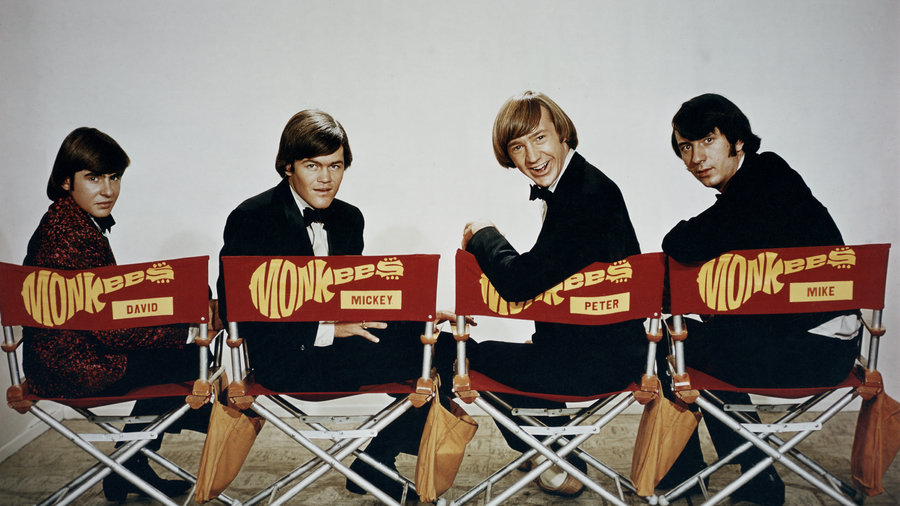 The following year, in the Jeannie episode "Jeannie, the Hip Hippie" (see above), Jeannie puts together a rock band featuring Tommy Boyce and Bobby Hart, who penned some of The Monkees' most famous songs. At one point, an instrumental version of one of the duo's biggest hits for the band, "Last Train to Clarksville," can be heard. Plus, Hart is holding a copy of The Monkees' first album in one scene.
23. EVEN AT AGE 78, BARBARA EDEN ROCKED THAT JEANNIE COSTUME.
In 2013, the woman who will forever be known as Jeannie donned her signature red-and-pink harem pants and matching bolero jacket for an appearance at the Life Ball charity gala in Vienna, Austria. As part of the AIDS benefit's festivities, Eden channeled her TV alter ego by folding her arms and blinking her eyes, bringing forth Bill Clinton. He may not have been Major Tony Nelson, but the former president did in a pinch.
Credits: newravel.com and KiwiReport
Anything you know that we might have missed? Let us know in the comment section below. Share this story on Facebook with your friends.