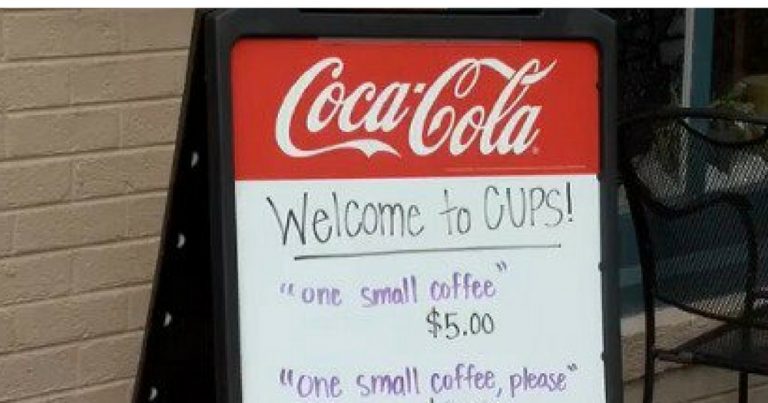 How often have you been to your favorite local coffee shop? And how well do you remember the face or the name of the person behind the counter? Probably, not at all. Well, as customers, we are either tuned into our phones while ordering, or just not paying attention to the fact that a small pleasantry could go a long way for a person who's been shuffling around to get hundreds of orders ready.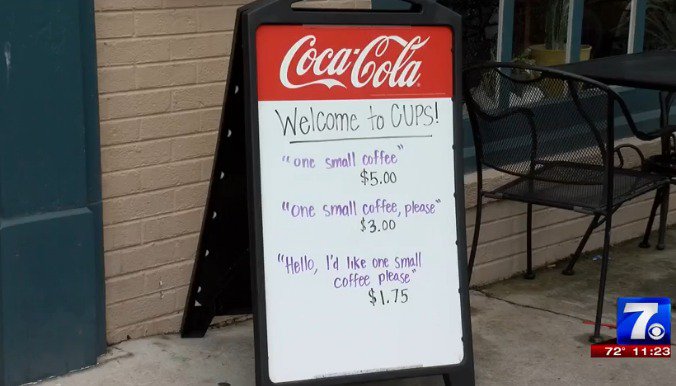 Austin Simms, owner of the CUPS Coffee & Tea shop in Roanoke, VA, came up with an excellent way to make customers interact with those serving them. He doesn't want a long conversation. All he's aiming at is a small greeting and a pleasant attitude of asking for what one wants at the coffee shop.
In order to execute his plan, Simms came up with the following sign.
WDBJ
A lot of people found this a little controversial, but a good bunch of them really admired the idea. Nonetheless, the sign outside Simms shop has gone viral. While some appreciate, and some don't, it is a really thoughtful gesture to get people thinking.
In the video below, Simms talks about the change he wants to make. 
Credits: trueactivist.com