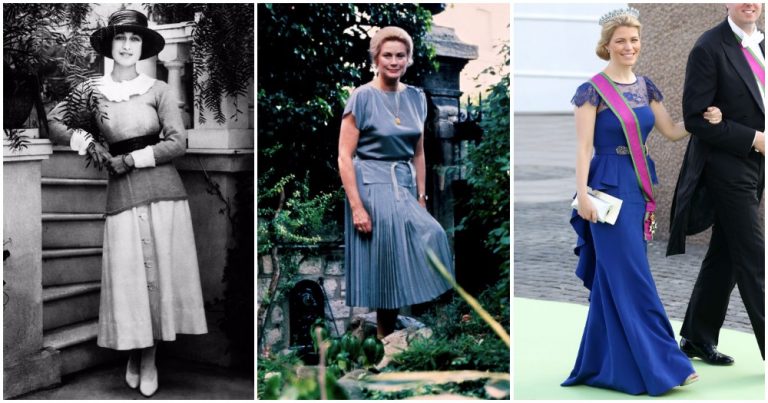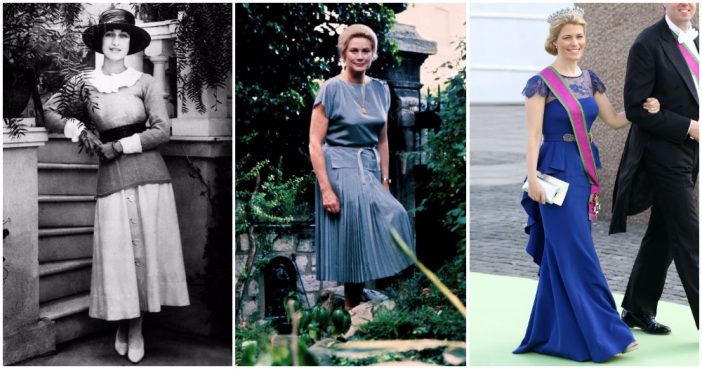 6. Alexandra Miller
Younger sister to Marie-Chantal of Greece (as well as sister to Pia Getty), Alexandra Miller married Prince Alexandre von Fürstenberg in 1995. With her daughter Princess Talita as high-society's newest it-girl, her mother-in-law as Diane von Fürstenberg (she married Prince Alexander's father Prince Egon in 1969) and her brother-in-law as the future king of Greece, we'd bet those are some fabulous family reunions.
7. Kelly Rondestvedt
An American investment banker with an MBA from UCLA, Florida-born Kelly Jeanne Rondestvedt married Hereditary Prince Hubertus of Saxe-Coburg-Gotha in 2009 at a wedding attended by King Carl XVI Gustaf and Queen Silvia of Sweden and Princess Astrid of Belgium, becoming Her Highness Hereditary Princess Kelly of Saxe-Coburg und Gotha. While you might not have heard of the house of Saxe-Coburg-Gotha, the royal houses of Europe have: its most famous members were Prince Albert and his first cousin (and wife) Queen Victoria, who ruled under the House of Saxe-Coburg-Gotha. It wasn't until 1917, at the height of anti-German sentiment during World War I, that King George V decided to change the name of his house from Saxe-Coburg-Gotha to the present name: Windsor.
8. Sarah Butler
With a degree in International Relations, an MSC in Development Studies, and an impressive resume that includes stints at the United Nations, Sarah Butler of Texas might not have seemed like the most likely candidate to marry a Middle Eastern prince. Nonetheless, she found her happily ever after in Prince Zeid bin Ra'ad Zeid al-Hussein—a member of the Jordanian House of Hashemite and Crown Prince of Iraq—becoming Her Royal Highness Princess Sarah Zeid in 2000. The couple has three children and lives in New York, where Prince Zeid works as the United Nations High Commissioner for Human Rights and Princess Sarah raises awareness for causes including Every Newborn Action Plan, the White Ribbon Alliance for Safe Motherhood, and the Women's Rights Division at Human Rights Watch.
9. Kendra Spears
After years spent modeling for Prada, Calvin Klein, Chanel, Yves Saint Laurent and Givenchy, Seattle-born Kendra Spears became Princess Salwa Aga Khan when she married Prince Rahim Aga Khan—eldest son of the current Aga Khan—in 2013 at Geneva's Château de Bellerive. The couple, who live in Switzerland, have two children, and Princess Salwa still works as a model under her maiden name: she has appeared on the cover of Vogue Espana, Tatler, Elle France, and Vogue China and is the face of the Armani Code fragrance campaign.
10. Hope Cooke
While traveling through India in 1959, 20-year-old Sarah Lawrence College freshman Hope Cooke met Palden Thondup Namgyal, the Crown Prince of tiny Himalayan nation Sikkim, at the bar of Darjeeling's Windermere Hotel. When they married two years later, Hope renounced her American citizenship; two years after that she became a queen, styled as Her Highness Hope La, the Gyalmo of Sikkim. The marriage was tumultuous, plagued by political strife and infidelity, and while the two didn't officially divorce until 1980, the marriage was reportedly already over by the time the monarchy was abolished and Sikkim was annexed to India in 1975.
11. Wallis Simpson
The American who would have been queen of England, twice-divorced Wallis Simpson famously so enchanted King Edward VIII of England that he abdicated the throne to marry her. (As head of the Church of England, the idea of Edward marrying a divorcée was anathema for religious, legal, and—at the time—moral reasons.) While she never held the title of HRH, after marrying Edward she became the Duchess of Windsor and the two went into merry, glittering exile in places like the Bahamas, Florida, New York, and Paris. Though her relationship with the British royal family remained fractured, when Wallis died in 1986 the funeral was attended by Queen Elizabeth, Prince Charles, and Queen Elizabeth the Queen Mother. Her final blessing was performed by the archbishop of Canterbury—a firm sign of royal respect—and she was buried next to Edward at Frogmore in Windsor.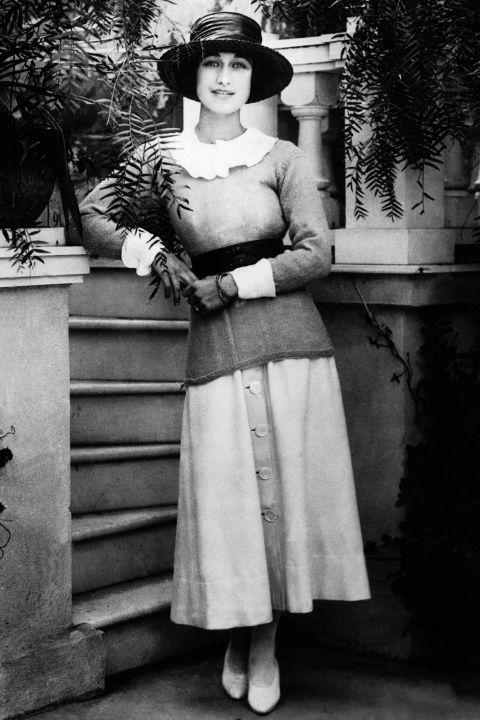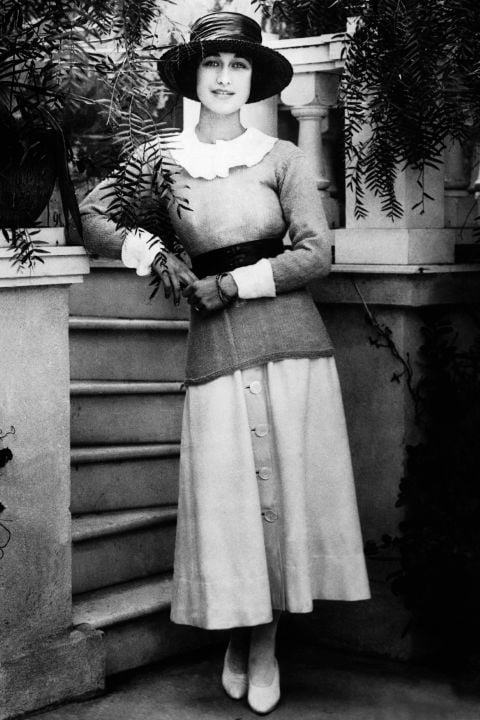 Credits: countryliving.com
Share this story on Facebook with your friends