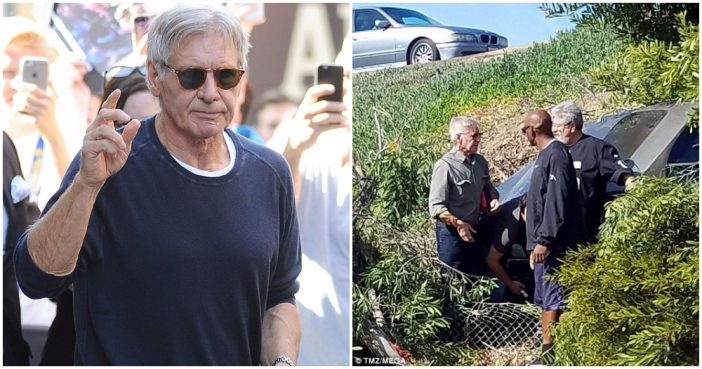 A-lister, Hollywood icon, Good Samaritan – Harrison Ford wears all hats.
The legendary actor, 77, came to the assistance of a woman who drove off the road in Santa Paula, California, TMZ reported.
The motorist had been headed eastbound on California State Route 126 in rural Ventura County, north of Los Angeles when her gray vehicle careened into an embankment off the side of the highway.
Good Samaritan: Harrison Ford, pictured center, joined other motorists to come to the aid of a woman who drove her car off the road in rural Santa Paula, north of LA, on Sunday.
Ford was among several drivers behind the woman who pulled over to help her.
She was transported to a local hospital but only suffered minor injuries, according to local law enforcement.
One of those on scene snapped photos of the Indiana Jones star helping out and chatting to first responders.
It's believed plane enthusiast Ford was leaving the small airport at Santa Paula which is used by many keen flyers.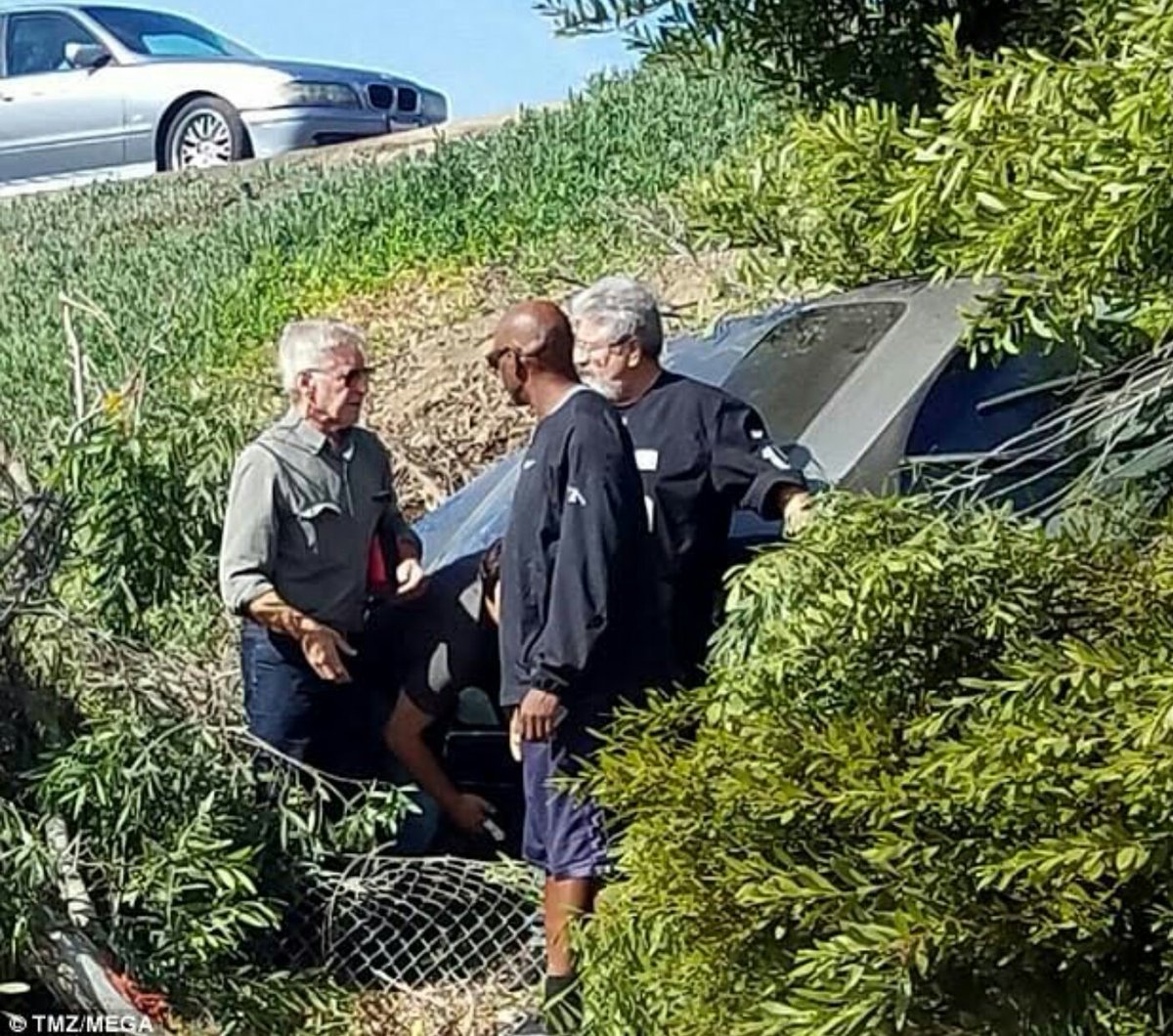 Real-life hero: The Hollywood star, 77,  is believed to have been leaving the small airport in Ventura County when he witnessed the accident and stopped to help.
Recognized: He was snapped on camera as he chatted with fellow rescuers and first responders. The woman driver was transported to a local hospital with minor injuries.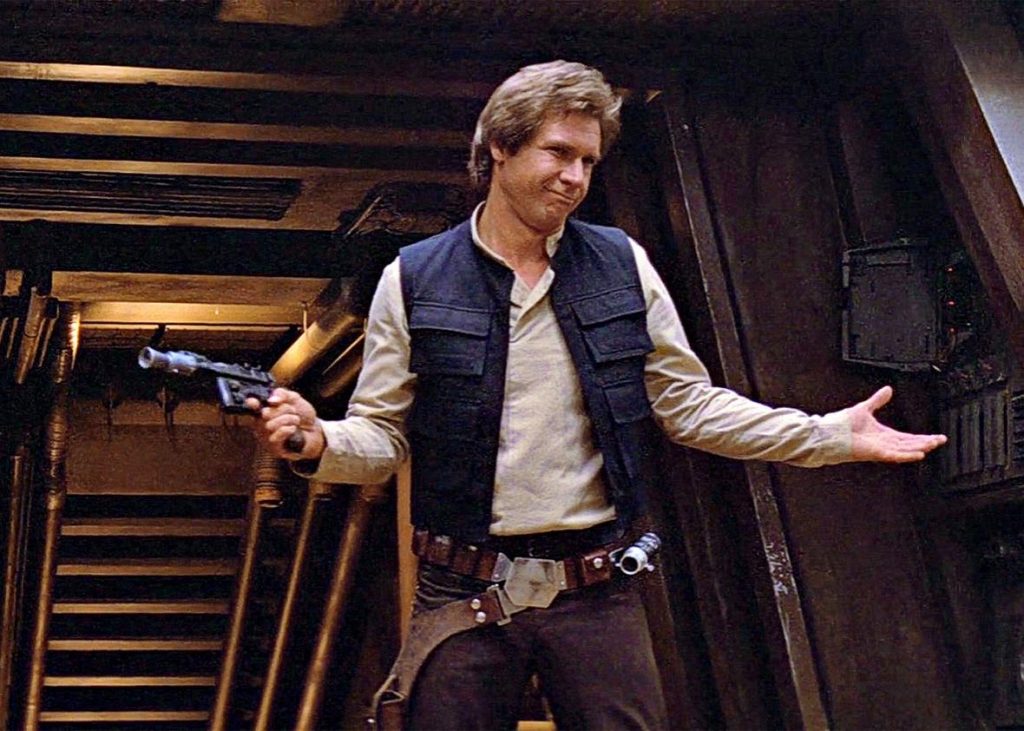 The Star Wars actor was shown wearing sunglasses, a collared shirt, and jeans as he chatted with authorities at the scene of the incident.
The Blade Runner 2049 star isn't one to hide behind his fame.
In September, he assisted with directing traffic in New York City after an accident he wasn't involved in caused major congestion near the Midtown Tunnel in Manhattan, according to TMZ.
Harrison, who's married to Ally McBeal actress Calista Flockhart, is no stranger to scary accidents either, as he's been involved in two aviation mishaps over the past three years.
In March of 2015, he was hurt after making a crash landing at the Penmar Golf Course in Venice, California, near the Santa Monica Airport. The actor had been taking to the sky in a 1942 Ryan Aeronautical ST3KR, a vintage World War I aircraft.
And this past February, trouble struck again for Ford as landed his Aviat Husky, a single-engine propeller plane, on the taxiway of the John Wayne Airport in Santa Ana, California.
In that incident, Ford flew directly above an American Airlines Boeing 737 commercial jet with 116 people on it. He told Federal Aviation Administration officials he was distracted by a pair of jets, leading to the hazardous situation.
Credits: dailymail.co.uk
Share this story on Facebook with your friends.