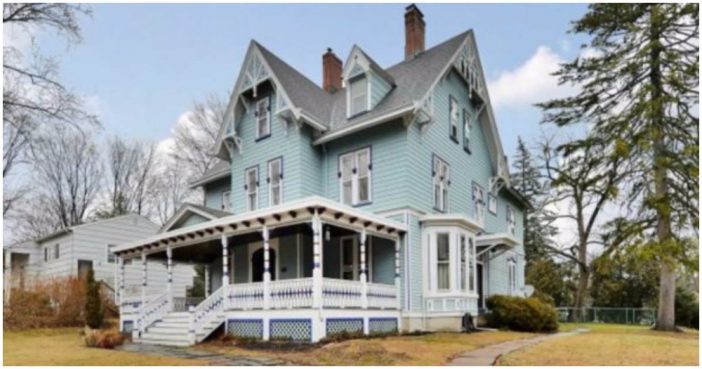 This 125-year-old Victorian house is crawling with simple sophistication and country charm. With six bedrooms, various living rooms, quaint offices, and a few massive walk-in closets, the pale blue estate is something out of a Country Living dream.
Check out this New Jersey Victorian manor, and look closely at the living room's ceiling!
The house still retains its original pale blue color, making it one of the most noticeable on the block.
The interior features original hardwood flooring, which reflects elegantly off of the intimate furniture. A beautiful entryway to delight guests who enter the home.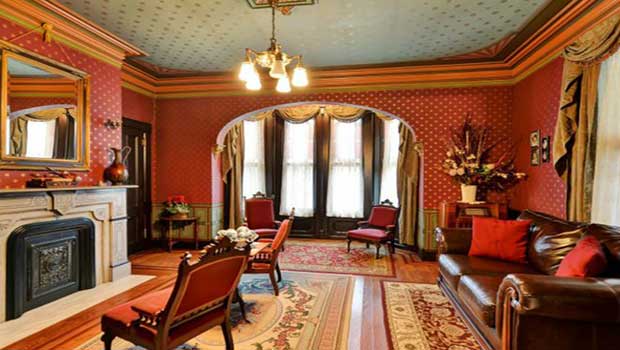 The informal living room, which is still quite large, employs a daring red decor that completely disassociates the space from its exterior.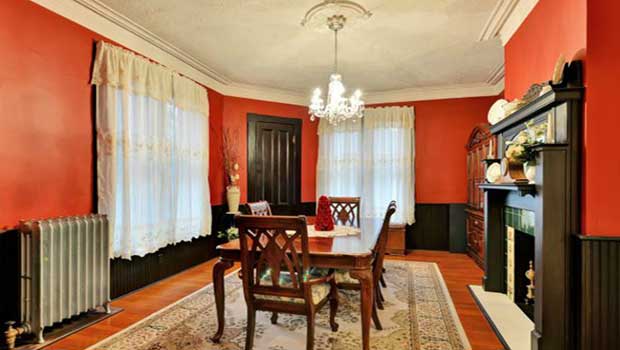 The red theme continues to the home's formal dining room, a sparse area dedicated to the ornate table in the middle. Imagine sharing a wonderful meal with your loved ones in here!