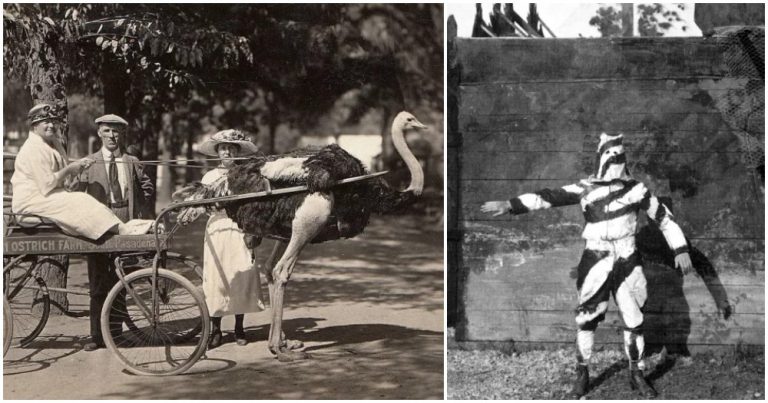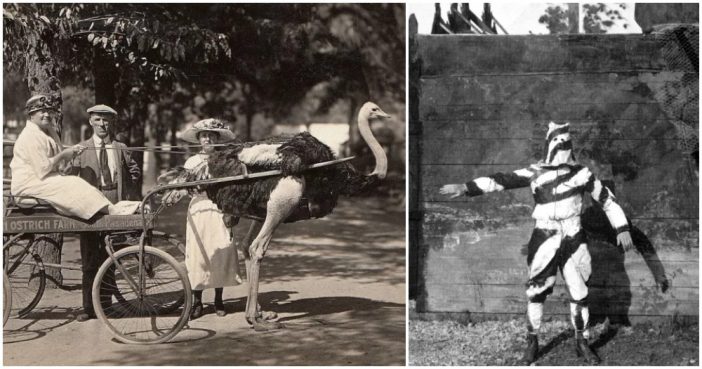 8. Oh, heck no!
This man was known as The Human Fly, and used to do balancing acts on the edge of public buildings to entertain the public. If you ask me, he was needed his head examined!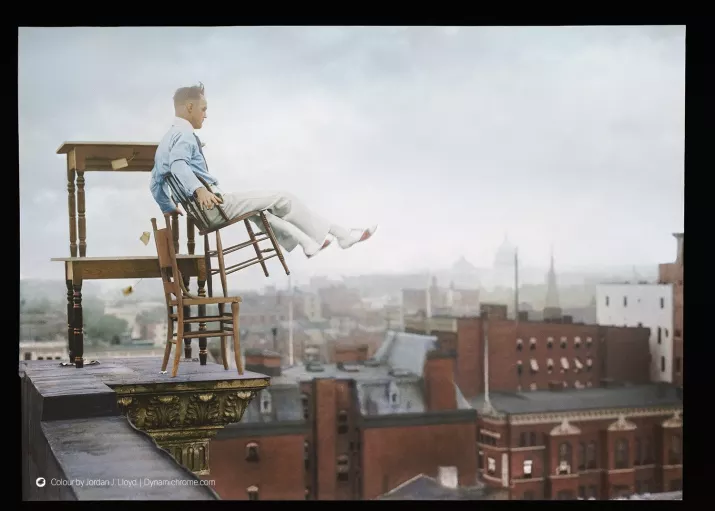 9. Giddy-up!
Yes, that is a woman riding an ostrich-drawn cart. Cawston Ostrich farm in California was a huge tourist attraction, where people could do this, or even ride around directly on their back! I couldn't even ride a pony without getting nervous.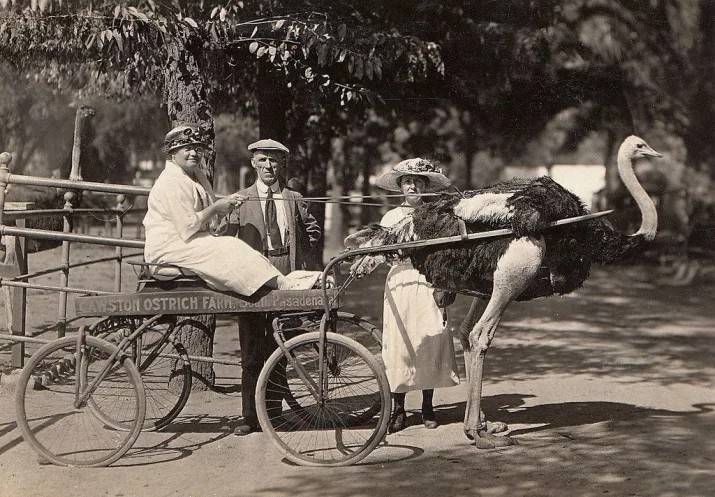 10. Radium suppositories
Yeah, you read that right. Yeah, that's where they go. What more is there to say about this other than NO THANKS.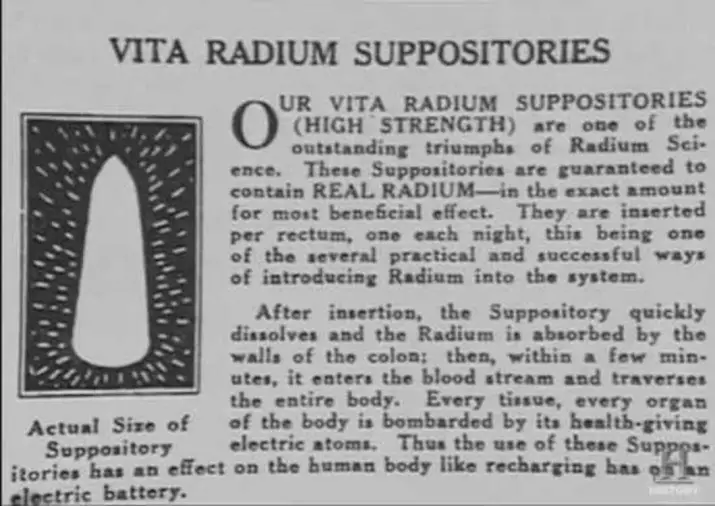 11. Pillow fight!
This picture is taken from a training exercise where sailors were taught to strap on bed mattresses instead of lifejackets. And guess what – they didn't work, in fact they just weighed them down. I could've told them that!
12. Where did he go?
It might look like a Halloween costume, but this outfit was actually used as camouflage back in 1917. I suppose it would work if you were hiding in a herd of zebras…
13. "Your honor, he stinks"
This woman had finally had enough of her hubby's bathing habits (or lack of) and took him to court! Why didn't I think of that?
14. What's for dinner?
Here's another patronizing book from the time that was aimed at young women, and written by a man. It features all kinds of recipes and tips, such as coffee boiled with egg whites (bleurgh!) This one at least has nice illustrations though.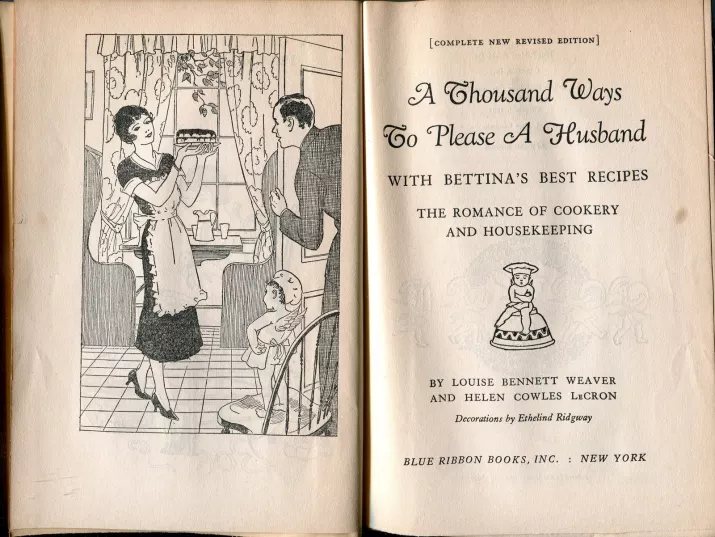 15. Who's hungry?
Then again, with stuff like this happening, it's not hard to see why those books were popular. Who has arsenic just laying around the house?!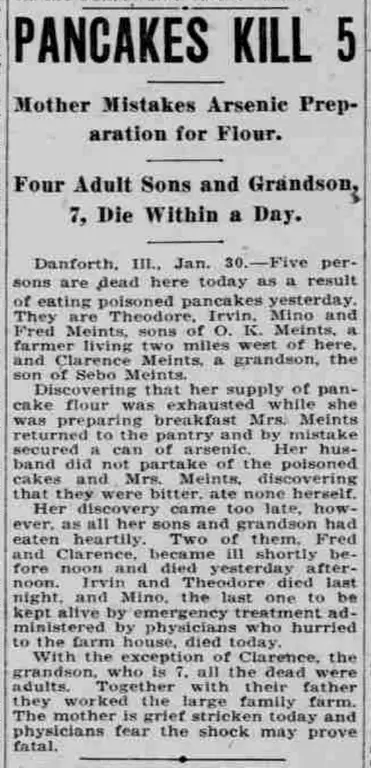 Credits: buzz.auntyacid.com
Share this story on Facebook with your friends.