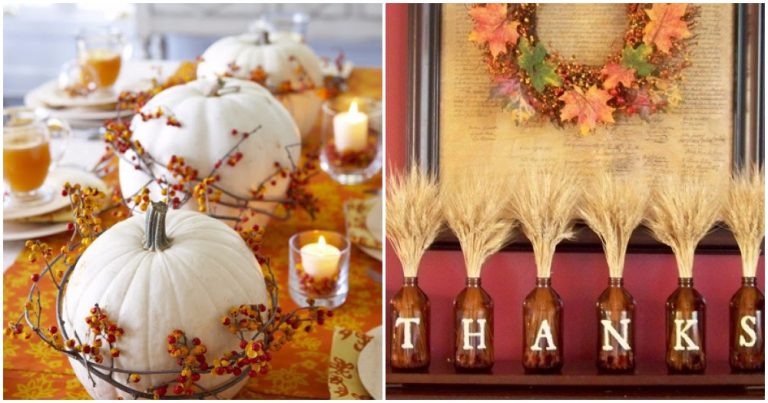 If you're hosting the holiday dinner party this year, you should add some Thanksgiving decor to your home to create a more festive setting! Now we know so much money is already being spent on the food, but don't worry — we have 15 do-it-yourself decor projects that anyone can do.
Want something decorative to hang on the walls? Need a new centerpiece for the dining table? Want to provide some decor for the kids table this year? Look no further!
1. Spruce up the dining table's utensils.
Wrap dining utensils up in jute or burlap to recreate this pretty autumn aesthetic. You can add fall leaves for extra decor.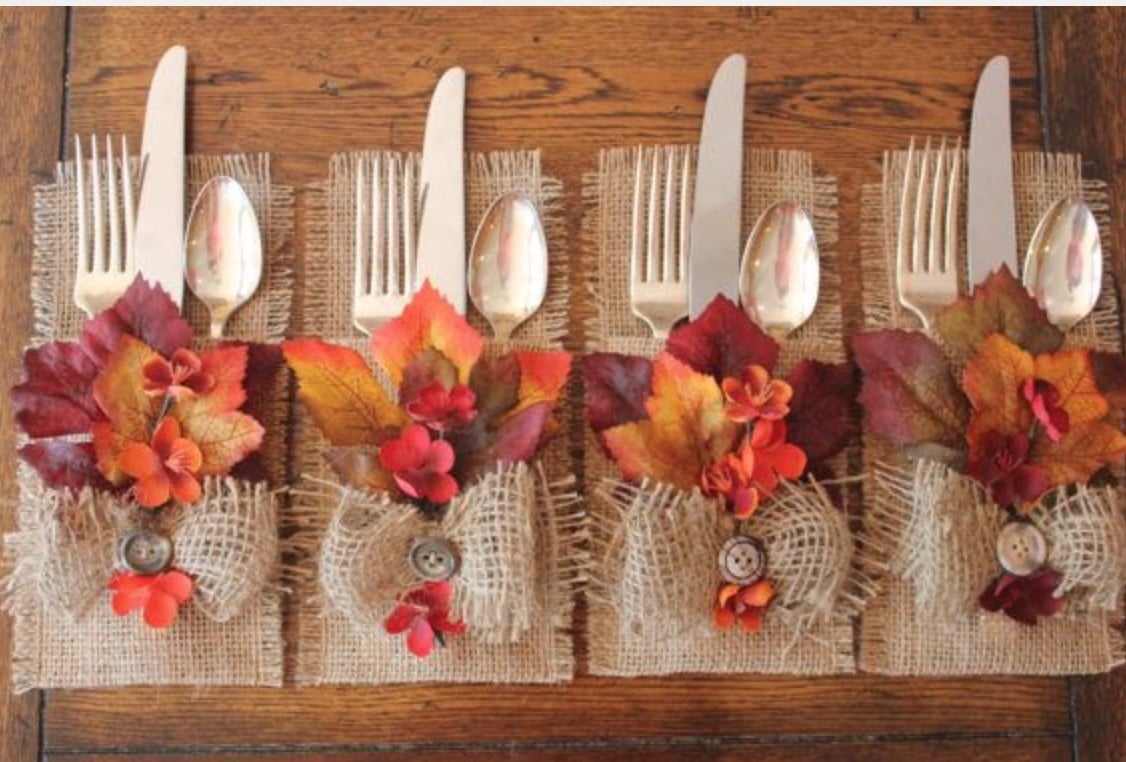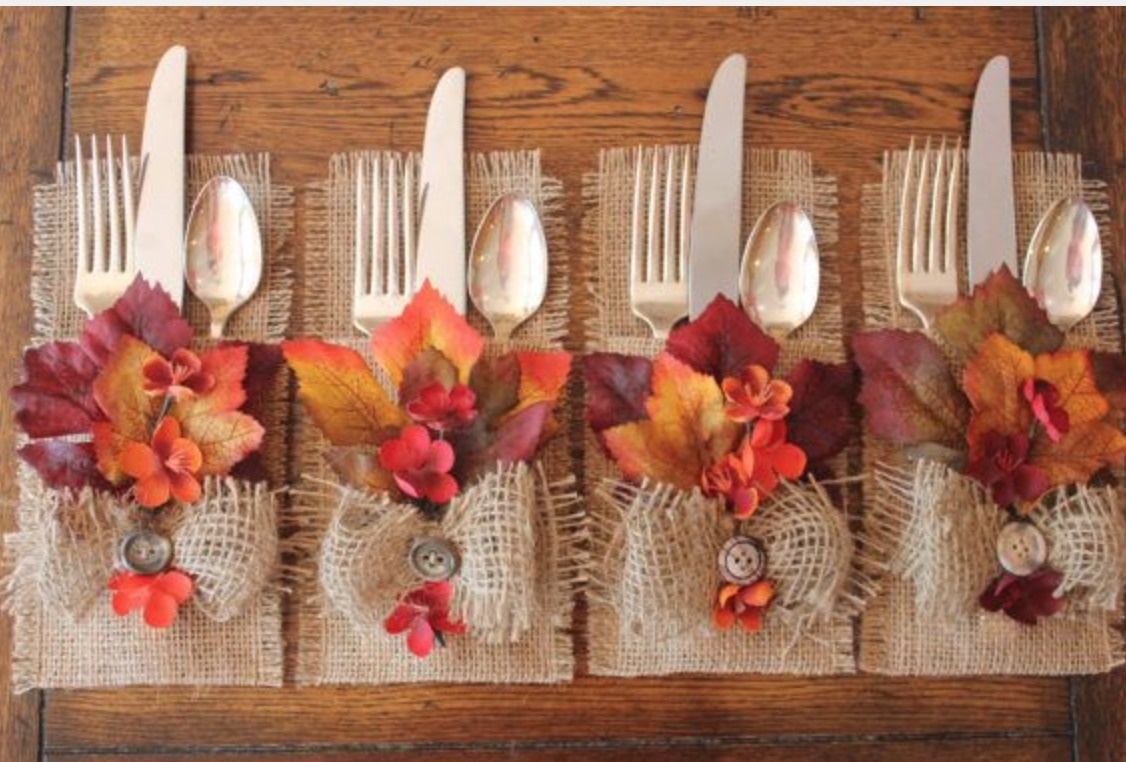 2. Transform a few mini pumpkins into centerpieces.
You can use either orange, white, green, real or fake pumpkins! If you prefer the white pumpkin look but don't have any, you can also paint it. Simply wrap the pumpkins with some bittersweet vine and voila! Be sure to use U pins to hold the vines in place.
3. Create a thank you jar for your guests.
Provide popsicle sticks and a marker for each of your guests to jot down what they're thankful for. You can also provide small pieces of paper as an alternative.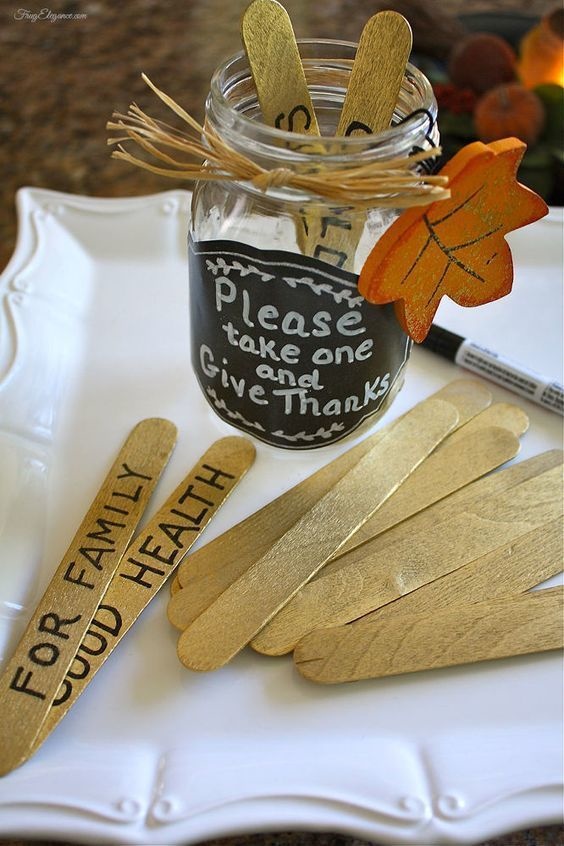 4. Cover some artificial fruits with copper leaf for decor that you can use year after year.
Artificial pomegranates were used for this photo but you can use any fake fruit you want. Be sure to insert wooden skewers into the fruits prior to applying the copper leaf for easier application and drying.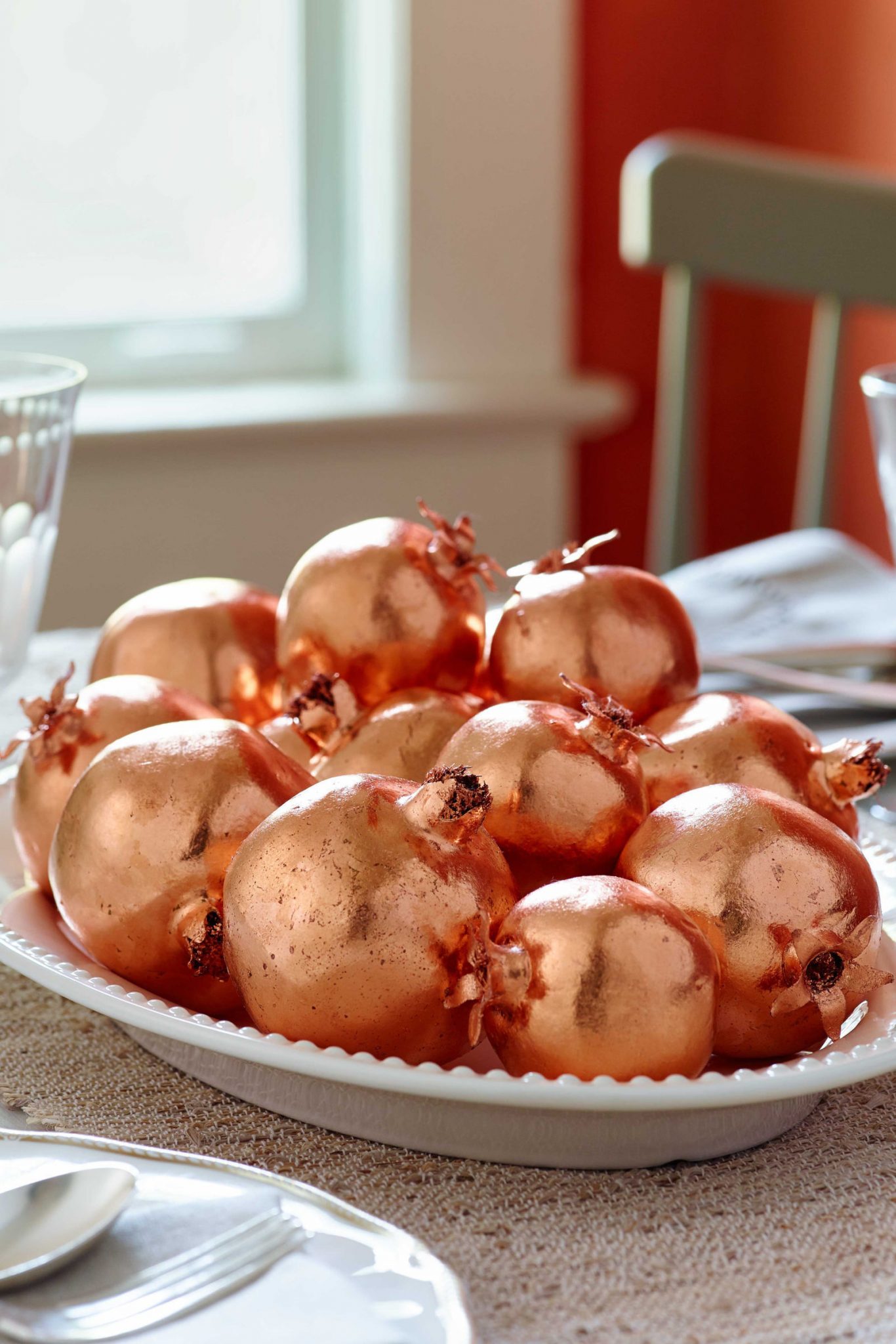 5. Incorporate a tree log into your house's decor this Thanksgiving!
It may sound a bit over-dramatic, but a full wooden tree log would actually make a great centerpiece. Pair it with some fall leaves, pinecones, and mini pumpkins!