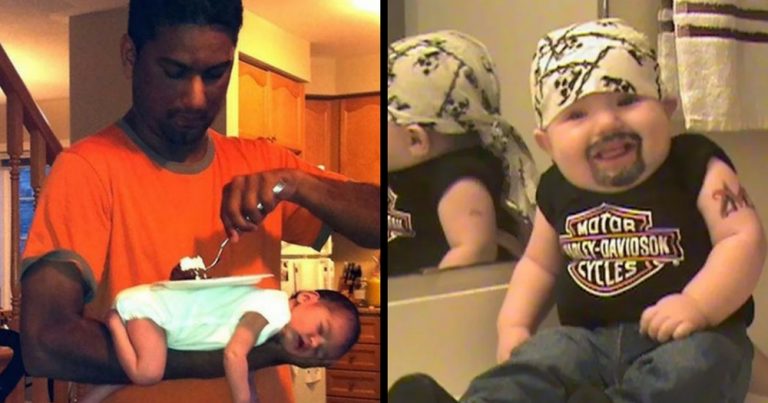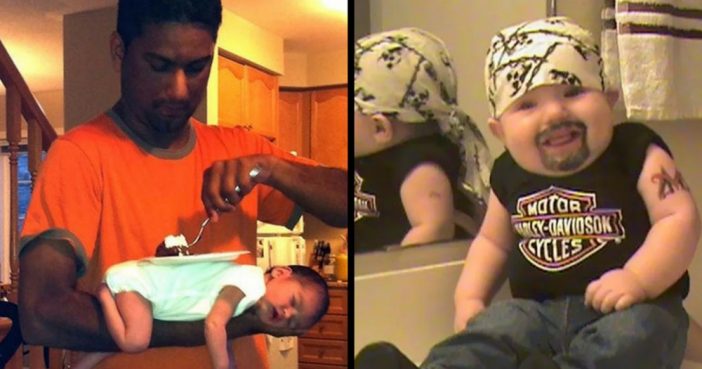 22. Gaming Is Life
We've seen a similar dad fail like this earlier but this one is a bit different. It isn't a selfie and it just showcases the pure skill this dad has in gaming. He is balancing the bottle with the controller while playing one his favorite games and making sure the baby is fed.
It is not easy to play games when you can barely move the controller. Try it for yourself. As long as the baby seems content, there is nothing wrong with this image. Except for the fact that if he is playing online and can't press start, it'll be harder than usual to get back to the game if he has to attend to the baby.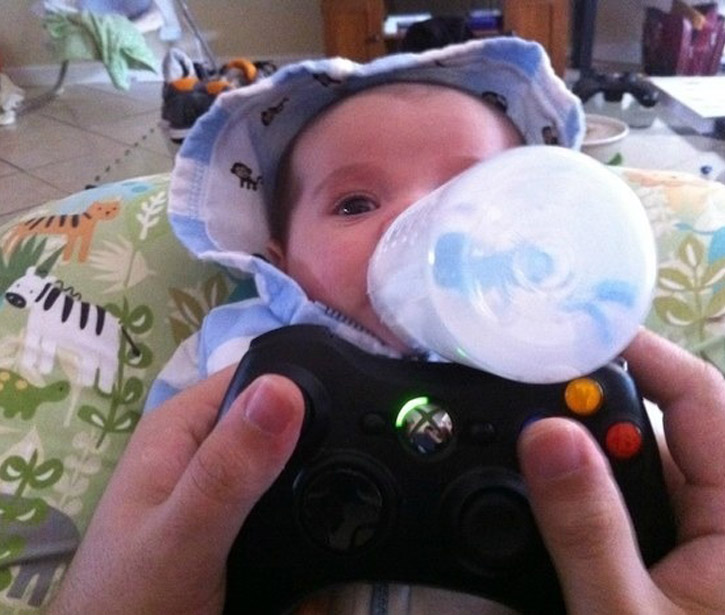 23. Staying Fit
This seems to be a bit backward and alarming. The dad has a piece of chicken in one hand and some ice cream it looks like in the other. The child is getting the exercise that she probably doesn't need at that age and he is skipping out on a workout he probably does need.
At first glance, it seems like a good idea and way to get out of a workout but you're only cheating yourself from your fitness goals! This child might be a future cyclist! There also appears to be some type of soft beverage in the drink holder.
24. Baby Road Rage
Note to mothers, don't let dad take the baby out alone very often. Some shenanigans may be going on without your permission but don't worry, a video or picture was probably taken in order to show you. And once you get that picture, you can either fire him from taking the baby out alone or you can embrace it and make a meme out of it, like this.
Hopefully, they are not driving and just parked but you must admit, this is a pretty funny picture. It really looks like the baby is driving a monster truck ready to smash over smaller cars with that facial expression.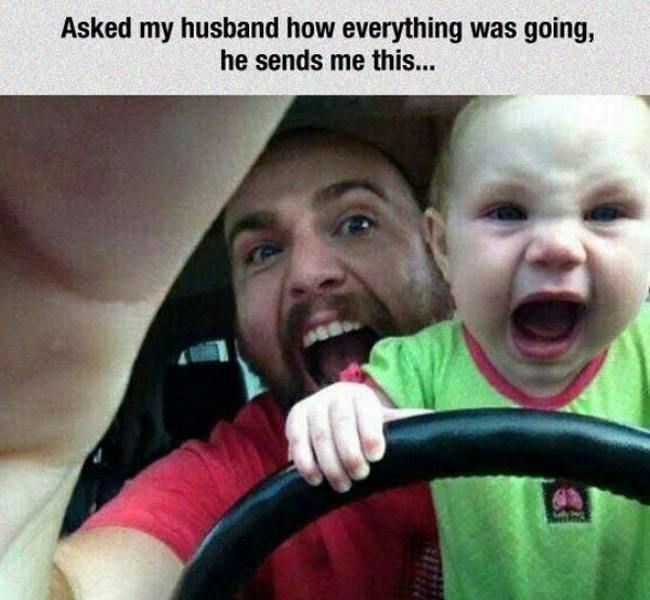 25. This Is Unfortunate
We may have said the last picture was probably the biggest fail but we have the right to retract that statement. After seeing this, this little girl would rather be anywhere else in the world than sitting in that chair right now. Anything can happen at any moment that leaves this poor girl scarred forever. She already can't erase the image of his crack out her memory because this is on the internet and it will not live forever. If that dad ate the wrong foods prior to this and happens to let one go, consider this the biggest fail.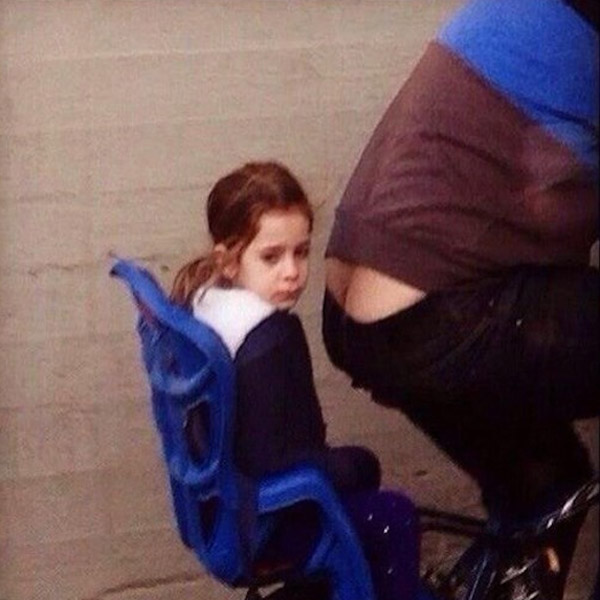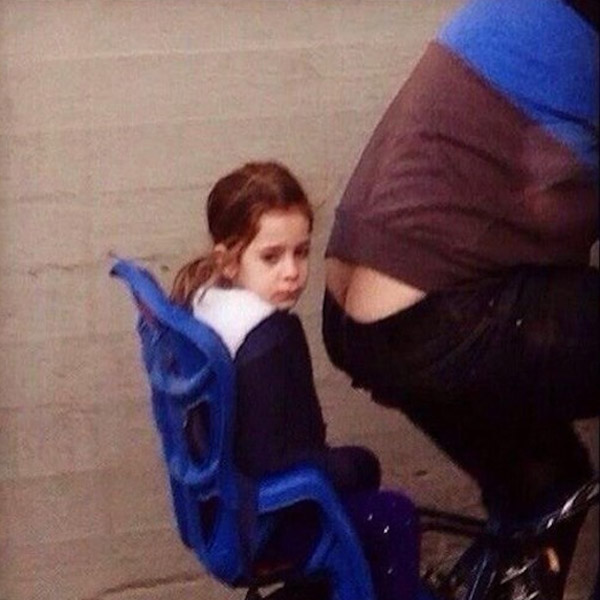 Credits: giveitlove.com
Share this story on Facebook with your friends