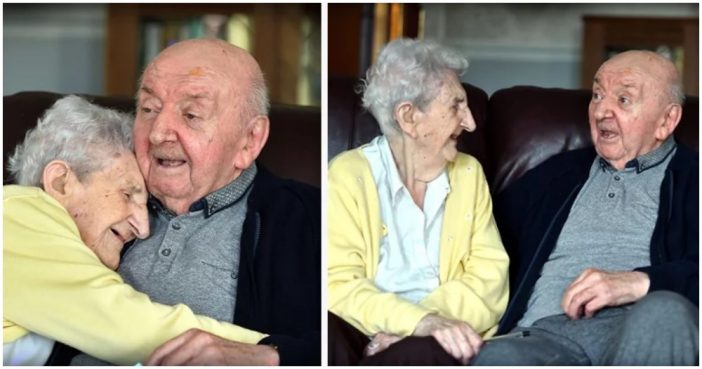 It is often said that there is no bond stronger than that between a mother and her child. The strength of this bond is perfectly shown by the story of Ada Keating and her son, Tom. The 98-year-old mother joined her eldest son, 80, in Moss View Care Home in Liverpool in order to take care of him. The two get along extremely well and it just comes to show that you are never too old to mother your child.
The Family Situation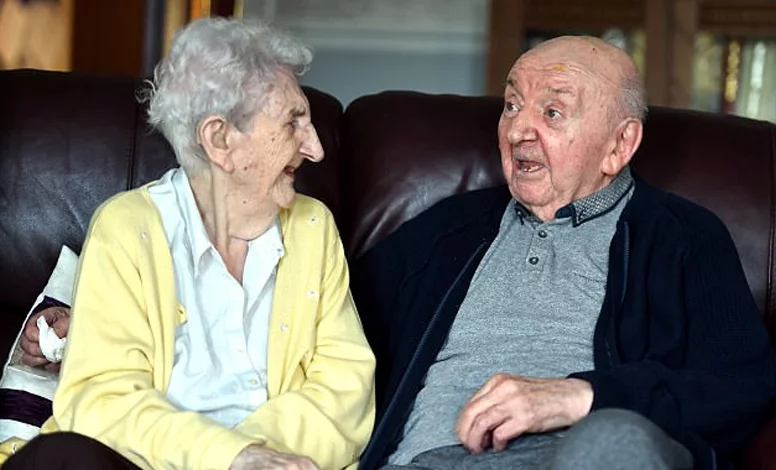 Ada and her husband, Harry, had four children. One child, unfortunately, passed away at the tender age of 13, but the remaining three siblings, including Tom, remain alive. Tom has never married and has always lived with Ada who worked as an auxiliary nurse. Before his retirement, Tom worked as a painter and decorator at HE Simm Building Services. In 2016, he became a resident of Moss View Care Home because he required help.
The Mother Wants To Help
Just over a year after Tom moved into the care home, Ada decided to move as well in order to help her eldest son as best she could. The two are inseparable and love spending quality time together. Their favorite hobbies include playing games and watching Emmerdale. About her relationship with Tom, Ada stated, "I say goodnight to Tom in his room every night and I'll go and say good morning to him. When I go out to the hairdressers he'll look for me to see when I'm coming back. When I get back he'll come to me with his arms outstretched and give me a big hug."
I am sure the two must love each other dearly.
What does Tom think of the Situation?
Tom is very happy with the new turn of events. He has lived with Ada all his life and loves spending time with her. About the situation, Tom said, "They're very good here and I'm happy to see my mum more now she lives here. She's very good at looking after me. Sometimes she'll say 'Behave yourself!'" It is great to know that he is in a good place and that even at his age, he does not respond negatively to the guidance of his mother.