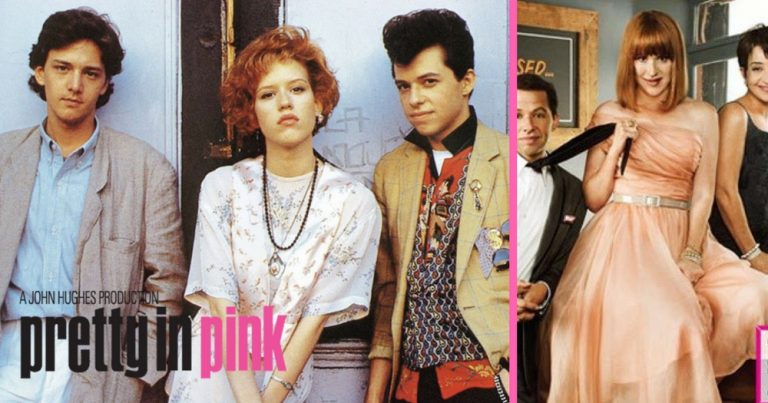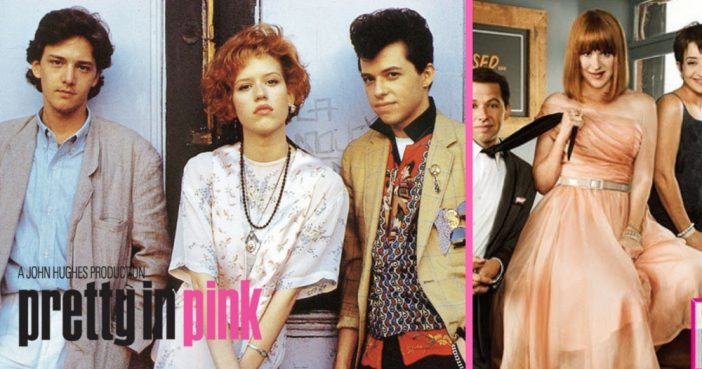 In the Brat Pack classic 'Pretty in Pink' a girl from the wrong side of the tracks (Molly Ringwald) has to choose between the rich but good-hearted Blane (Andrew McCarthy) or her geeky long-time buddy Duckie (Jon Cryer). It's a bonafide 80s classic. See what the cast of 'Pretty in Pink' is up to 30 years after one of their biggest movies hit theaters.
1. JOHN HUGHES (WRITER)
After Pretty in Pink, John Hughes continued to write hit films, securing his place as one of America's most beloved screenwriters — his first script after Pretty in Pink was the widely beloved Ferris Bueller's Day Off. Even if you don't know his name, if you were a child who loved movies, then you know John Hughes. Planes, Trains & Automobiles, Home Alone, and Curly Sue are just a few of his credits. Though he is mostly remembered as a writer, Hughes also directed a handful of his films, including Sixteen Candles and The Breakfast Club.
After the insane success of 1990's Home Alone, Hughes' career shifted to more child-friendly fare. Gone were the young adult, coming-of-age dramedies, and the wild comedic fare. Instead, Hughes focused on kid-friendly movies, writing the screenplays for Flubber and 101 Dalmations. By the late '90s, Hughes had left Hollywood to enjoy a more low-key life in Chicago. He died in August of 2009.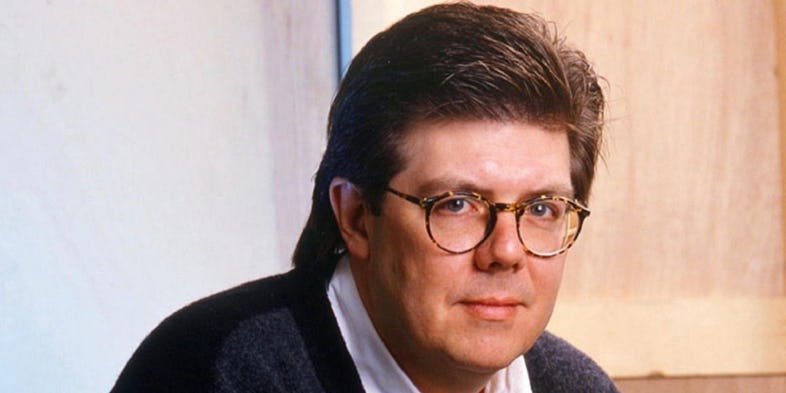 2. HOWARD DEUTCH (DIRECTOR)
After making his directorial debut with Pretty in Pink, Howard Deutch teamed up with John Hughes for two more films — Some Kind of Wonderful and The Great Outdoors. In the '90s, Deutch switched gears, and, like McCarthy, made a home for himself directing television. Not only did he helm the pilot of '90s soap Melrose Place, recently he's worked on Big Love, True Blood, American Horror Story and Jane the Virgin.
Deutch may have moved on from Pretty in Pink, but he and his wife are certainly a '80s power couple. Deutch is married to actress Lea Thompson (aka the mom in Back to the Future and one of the stars of Some Kind of Wonderful). They have two daughters together, Madelyn and Zoey Deutch, who are both actresses.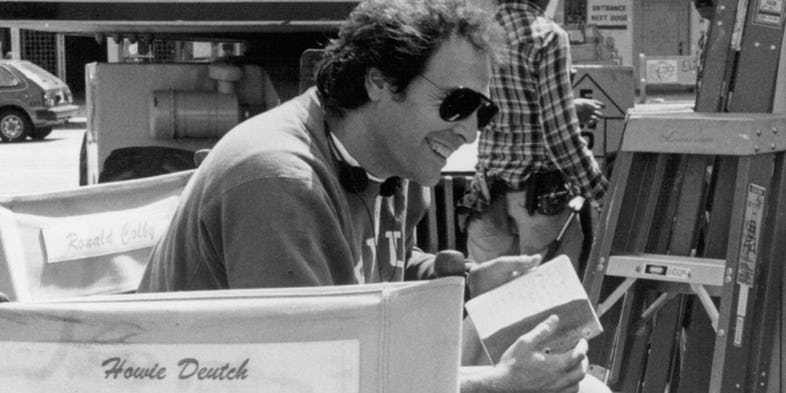 3. GINA GERSHON — TROMBLEY
Pretty in Pink was one of Gershon's first major roles in Hollywood. The actress wouldn't get her big break until a few years later when she landed a role opposite Arnold Schwarzenegger in Red Heat. She followed that up with parts of films like Cocktail, Showgirls and Face/Off. Gershon has gone on to appear on a long list of television shows, like HBO's How to Make It in America and Glee. She's the kind of actress you recognize immediately when you see her, but you're not sure from where.
According to IMDB, she has eight movies coming up over the next two years, including a role in the highly anticipated live-action take on Disney's The Little Mermaid, starring Chloe Grace Moretz.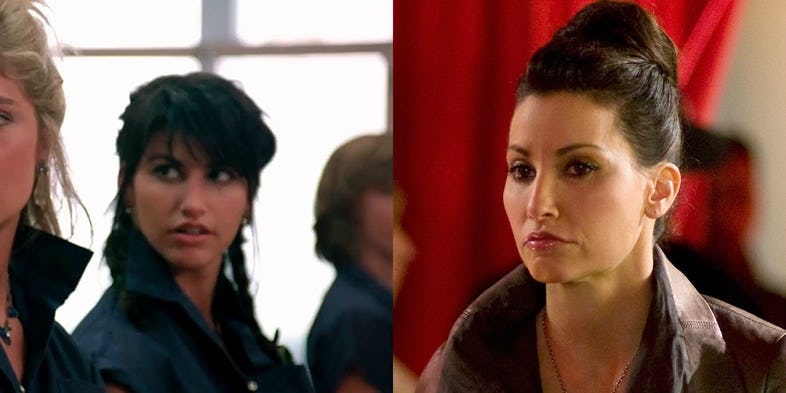 4. ANDREW DICE CLAY — BOUNCER
Before he became a famous stand-up comedian, Andrew Dice Clay cameoed as the bouncer in Pretty in Pink. Though he only had a few minutes of screen time, Clay made an impression as the bouncer in front of CATS, the club where Andie takes Blaine on their first date. Fans of the movie probably remember him for going head-to-head with Jon Cryer's Duckie onscreen after refusing to let him in.
The role didn't do too much to showcase his comedic skills, but it sure is funny to look back on. After Pretty in Pink, Clay starred in television's Crime Story (1986-1988), put out multiple comedy albums, stand-up specials and even had a role in Woody Allen's Blue Jasmine. He's currently starring in his own Showtime show, Dice.