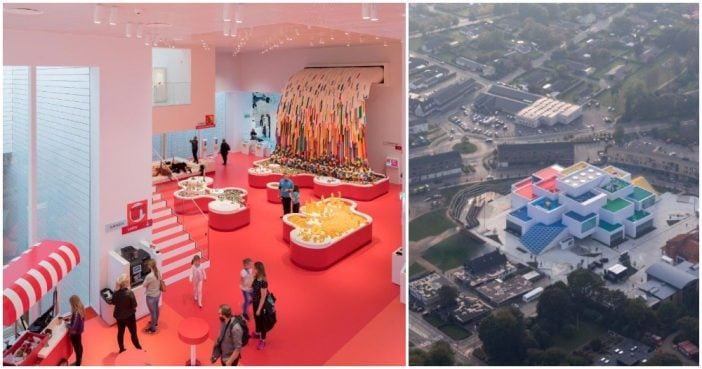 There is also a master staircase that leads around a 50-foot-tall tree composed of 6.3 million Lego bricks.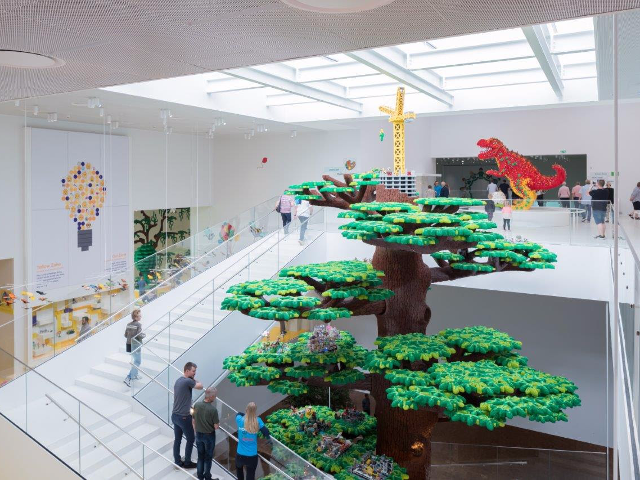 Lego has said the tree is meant to pay homage to the company's beginnings. When Lego bricks were first manufactured, they were made out of wood, not plastic.
The tree is meant to symbolize those origins, in addition to marking the company's "roots."
The Red Zone, meanwhile, is for creativity.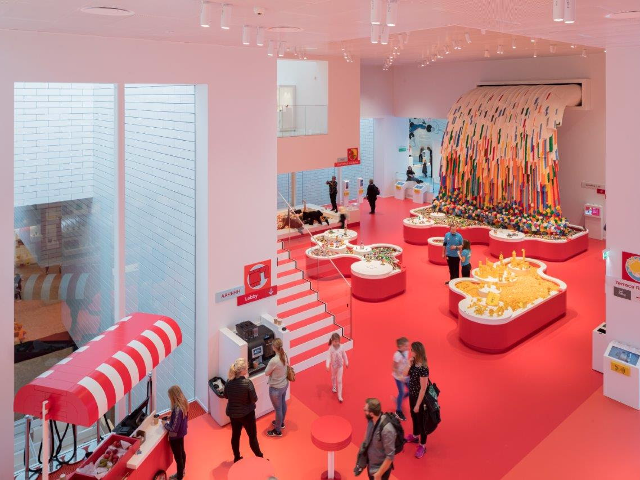 The centerpiece of the Red Zone is a Lego-built waterfall crashing into a Lego pool.
Freeform tanks of Lego bricks, each built at kid-friendly heights, let visitors construct abstract designs and towers.
Inside Lego House, visitors can tour multiple rooms meant to engage people emotionally, creatively, socially, and cognitively.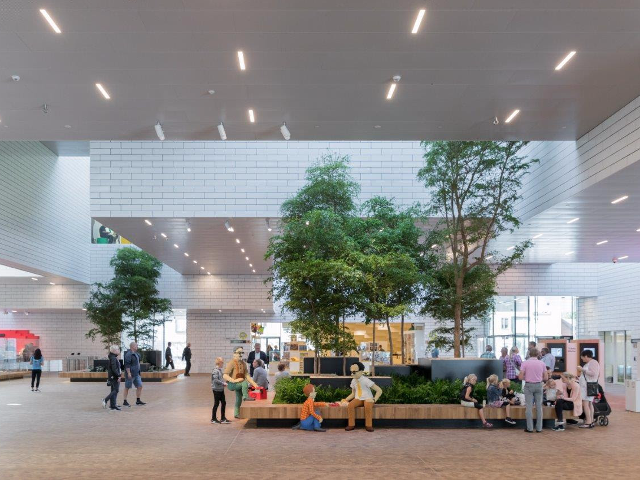 In the Green Zone, dedicated to socialization, visitors can create mini-figures ("minifigs," for short) and stitch together their own stop-motion videos.
In the Yellow Zone, designed to explore emotions, people can build sea life from LEGO bricks and scan them into an iPad software setup to see the creature come alive.
Even before you enter Lego House, the building dwarfs you as you climb atop the over-sized Lego bricks spanning opposing sides of the building.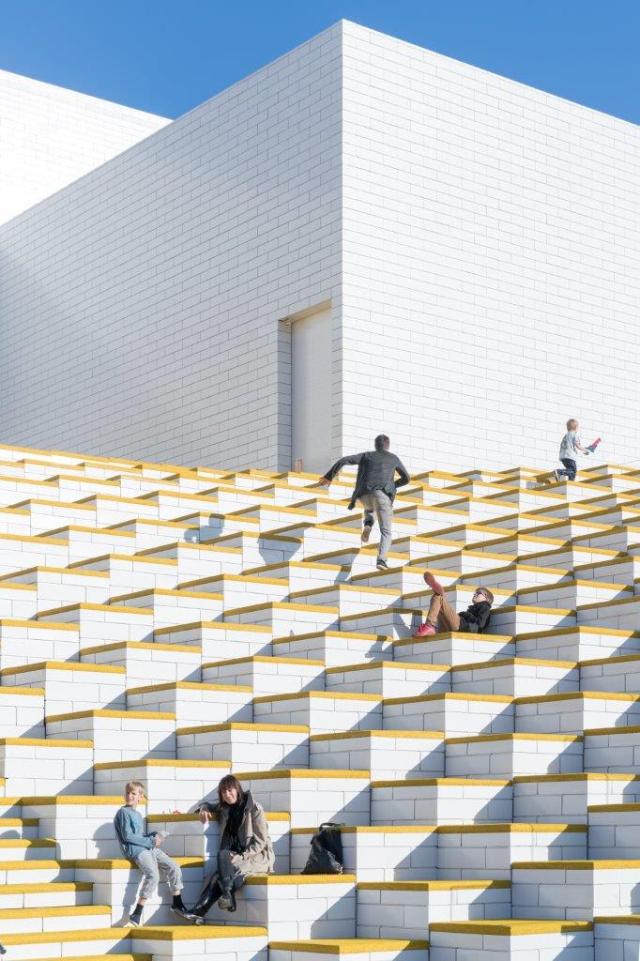 From the street, the building looks white. It's only from above that viewers can gaze upon the multi-colored roofs and outdoor seating.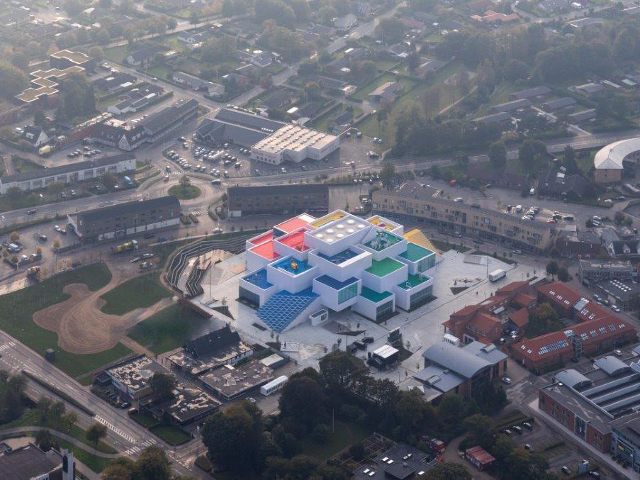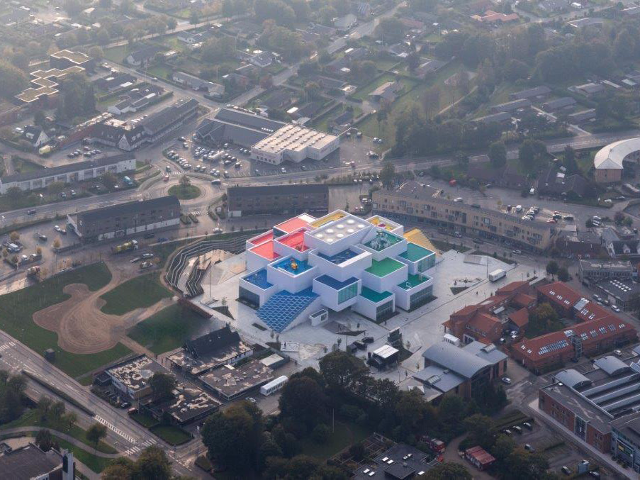 In partnership with architecture firm Bjarke Ingels Group, which designed the structure, Lego began building the Lego House in 2014. Initially, it used as its model a small-scale replica made from (big surprise) Lego bricks.
The 1:100 model toured the world, stopping in places like Switzerland, France, and the US. It also visited BrickCon, one of the largest lego conventions in the world, in Seattle, Washington.
Credits: businessinsider.in
Share this story on Facebook with your friends.