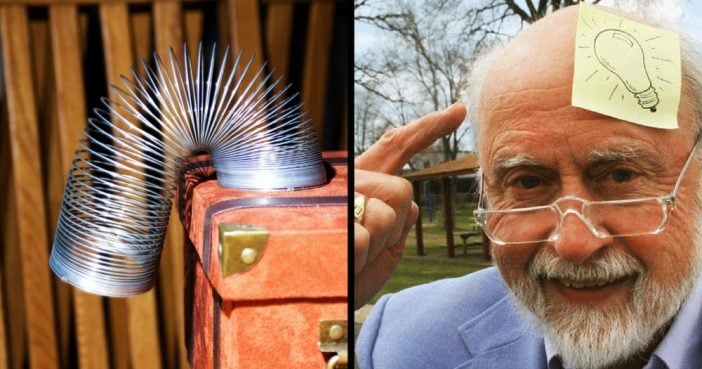 It is hard to imagine how certain products were invented. How did someone think of the slinky, and silly putty, and potato chips?
It turns out many of society's most well-known inventions were simply mistakes made by scientists on alternative quests.
1. The slinky
Inventor: Richard Jones, a naval engineer 

What he was trying to make: A meter designed to monitor power on naval battleships
How it was created: Jones was working with tension springs when one of them fell to the ground. The spring kept bouncing from place to place after it hit the ground, and the slinky was born.
Inventor: Sir Alexander Fleming, a scientist

What he was trying to make: Ironically, Fleming was searching for a "wonder drug" that could cure diseases. However, it wasn't until Fleming threw away his experiments that he found what he was looking for.
How it was created: Fleming noticed that a contaminated Petri dish he had discarded contained a mold that was dissolving all the bacteria around it. When he grew the mold by itself, he learned that it contained a powerful antibiotic, penicillin.
3. Chocolate-chip cookies
Inventor: Ruth Wakefield, Owner of the Toll House Inn
What she was trying to make: Regular chocolate cookies
How it was created: While mixing a batch of cookies, Wakefield discovered she was out of baker's chocolate. As a substitute, she broke sweetened chocolate into small pieces and added them to the cookie dough. She expected the chocolate to melt, making chocolate cookies, but the little bits stuck.
Inventor: George Crum, a chef at the Carey Moon Lake House in Saratoga Springs

What they were trying to make: A plate of fried potato
How it was created: One day a customer sent back his plate of potatoes many times and kept asking for them to be more fried and thinner. Crum lost his temper, sliced the potatoes insanely thin and fried them until they were hard as a rock. To the chef's surprise, the customer loved them and wanted more!
Inventor: John Hopps, an electrical engineer 

What he was trying to make: Hopps was conducting research on hypothermia and was trying to use radio frequency heating to restore body temperature. 

How it was created: During his experiment, he realized if a heart stopped beating due to cooling, it could be started again by artificial stimulation. This realization led to the pacemaker.