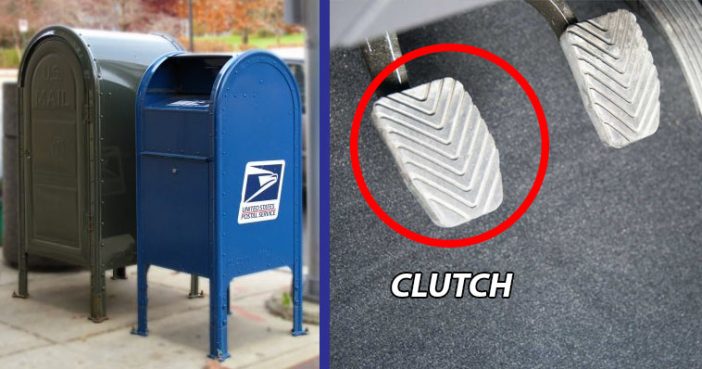 Ten years ago, thousands of Blockbuster Video stores occupied buildings all over the country, renting DVDs and selling popcorn. Today, all but a handful are closed. The company's shares once traded for nearly $30. Now Blockbuster is gone, scooped up (and then erased) by the DISH Network in a bankruptcy auction.
Obsolescence isn't always so quick or so complete, but emerging technologies and changing practices are sounding the death knell for other familiar items.
1. Fast-Food Workers
Burger-flippers have targets on their backs as fast-food executives are eager to replace them with machines, particularly as minimum wages in a variety of states are set to rise to $15.
Diners will notice reduced staffing up front as outlets such as Panera (PNRA) turn to touch-screen kiosks for order placing. Behind the scenes in the kitchen, industry giants like Middleby Corp. (MIDD) and boutique startups like San Francisco's Momentum Machines are all hard at work for devices that will take on tasks like loading and unloading dishwashers, flipping burgers, and cooking french fries.
Humans won't be totally out of the picture — the machines will require supervision and maintenance, and dissatisfied customers will need appeasing. But jobs will plummet.
2. The Clutch Pedal
Every year it seems that an additional car model loses the manual transmission option. Even the Ford F-150 pickup truck can't be purchased with a stick anymore.
The decline of the manual transmission (in the U.S.) has been decades in the making, but two factors are, ahem, accelerating its demise:
Number one: Automatics are getting more efficient, with up to 10 gear ratios, allowing engines to run at the lowest, most economical speeds. Many Mazdas and some BMWs, among others, now score better fuel mileage with an automatic than with a stick.
Number two: Among high-performance cars, such as Porsches, "automated" manual shifts are taking hold. They use electronics to control the clutch instead of your left foot. You can select the gears with paddles, or just let the computer take care of that, too. The result: The computer shifts faster than even the most talented clutch-and-stick driver, improving the cars' acceleration numbers. Plus, the costs on these are coming down, and they can now be found in less-expensive sporty cars, such as the Golf GTI.
Even the biggest of highway trucks are abandoning the clutch and stick for automatics, for fuel-efficiency gains and to attract drivers who won't need to learn how to grind their way through 18-plus gears.
Some price-leader economy models, such as the Nissan Versa and Ford Fiesta, will list manuals on their cheapest configurations (though few will actually sell), and a segment of enthusiast cars, such as the Ford Mustang and Mazda Miata MX-5, will continue to offer the traditional three-pedal arrangement for some years to come. "It will be reserved for the 'driver's vehicle,'" says Ivan Drury, an analyst for Edmunds.com. But finding one will be a challenge — those holdout drivers had better be prepared to special-order their clutch cars.
3. College Textbooks
By the end of this decade, digital formats for tablets and e-readers will displace physical books for assigned reading on college campuses, The Kiplinger Letter is forecasting. K–12 schools won't be far behind, though they'll mostly stick with larger computers as their platform of choice.
Digital texts figure to yield more bang for the buck than today's textbooks. The interactive software will test younger pupils' mastery of basic skills such as arithmetic and create customized lesson plans based on their responses. Older students will be able to take digital notes and even simulate chemistry experiments when bricks-and-mortar labs aren't handy.
This is a mixed bag for publishers. They'll sell more digital licenses of the semester- or yearlong usage of electronic textbooks as their customers can't turn to the used-book marketplace anymore. On the other hand, schools are seeking free online, open-source databases of information and collaborating with other institutions and districts to develop their own content on digital models, cutting out traditional educational publishers such as Pearson (PSO), McGraw-Hill and Scholastic (SCHL).