The four women have been dancing together for 14 years since meeting in college, where they all studied musical theatre.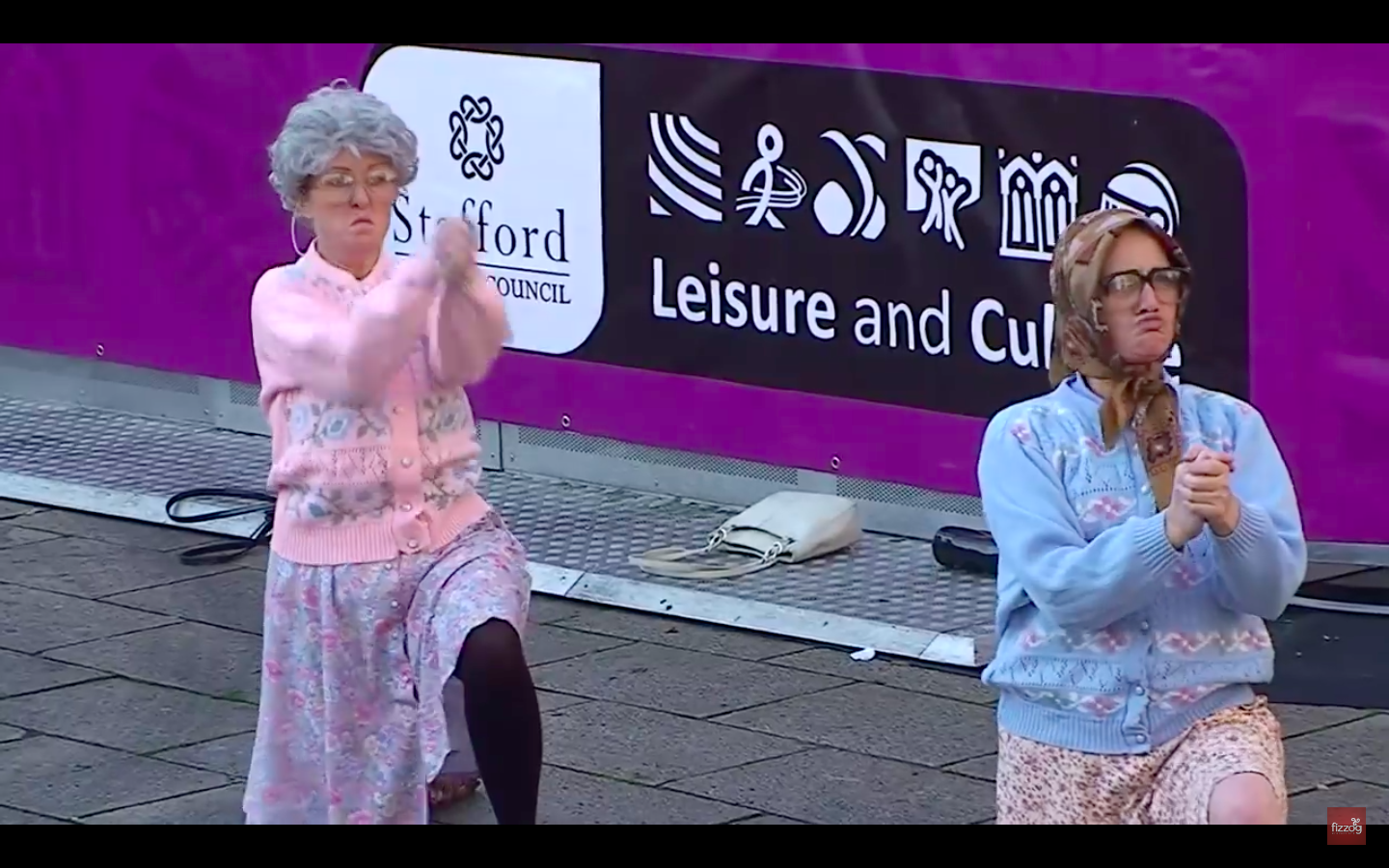 "We just cannot believe the reaction we've had to the video," said Hawkins, who also serves as the production company director. "We have had a huge response from people in India who loved the Bhangra dancing and from people in Japan who enjoyed our version of Gangnam.
"Ms. Fellows plays the elderly character May, Ms. Nicholls is Hilda, while Ms. Rollason portrays an OAP called Ruby."
"These characters have been around for some time and they appear in comedy sketches which we perform at community events and shows," Hawkins explained. "We developed the characters after visiting nursing homes in the Black Country, so these funny characters are based on some of the lovely people we met."
True septuagenarians or not, these ladies got moves.
Share this story on Facebook with your friends.