7. In the late 70s and early 80s, Williams was heavily addicted to cocaine and alcohol. It was the death of his close friend John Belushi and the birth of his oldest son that finally convinced him to quit.
8. His film debut was in Robert Altman's disastrous Popeye, an ill-advised live-action version of the comic strip that respected critic Leonard Maltin described as a bomb.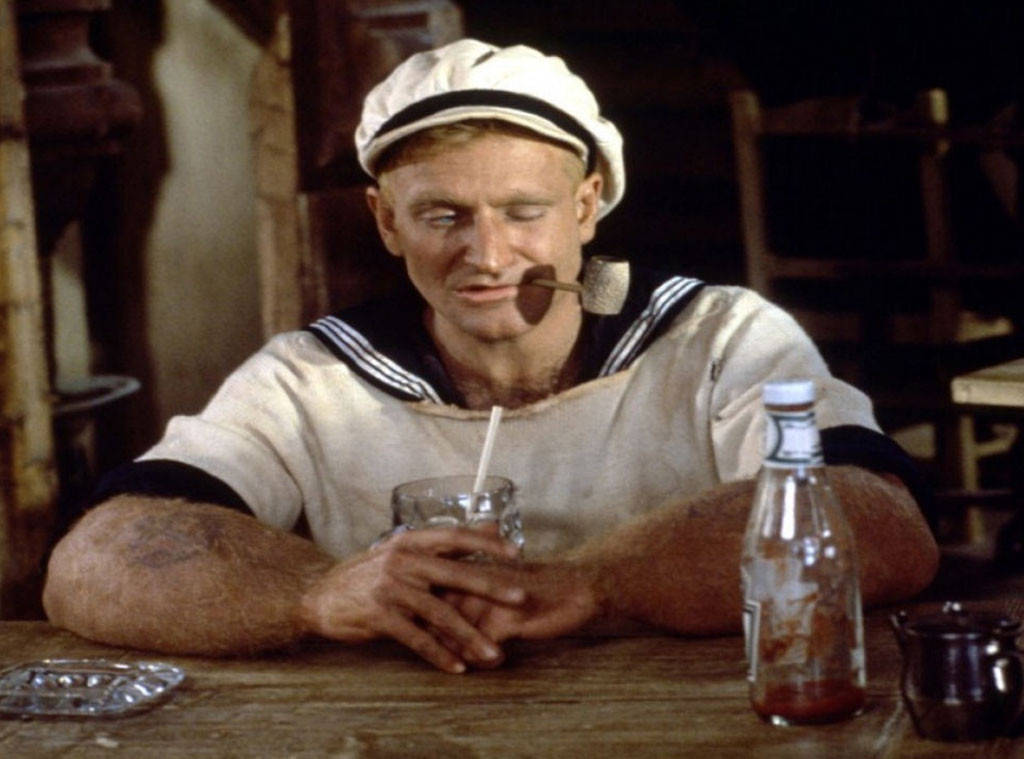 9. During his first marriage, Williams had an affair with a cocktail waitress who sued him for giving her herpes. This incident lends credence to the mathematical formula: Tragedy + Time = Comedy.
10. Williams' favorite celebrity to impersonate was Jack Nicholson. On the flip side, Williams said that Dana Carvey did the best impression of him.
11. Williams and Superman actor Christopher Reeve became really good friends when they both attended Julliard. Williams claimed that Reeve was "literally feeding me because I don't think I literally had money for food or my student loan hadn't come in yet, and he would share his food with me." Superman indeed.
12. After Reeve's tragic equestrian accident left him paralyzed, Williams showed up at the hospital pretending to be an eccentric Russian proctologist who was going to perform a rectal exam on him. Reeve claims this was the first time he laughed following the accident, and that it prevented him from sinking into a deep despair.