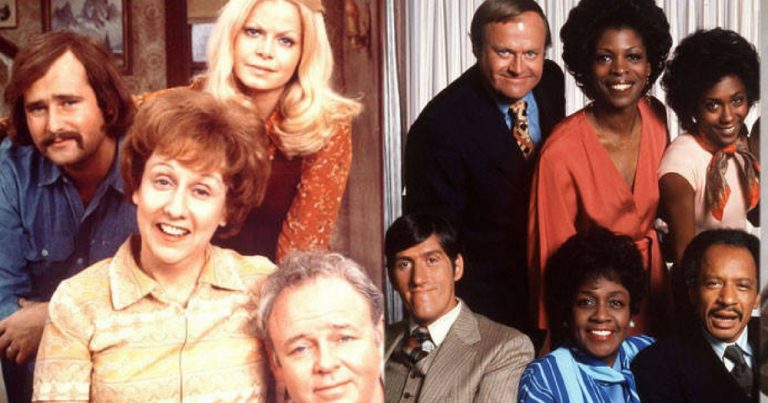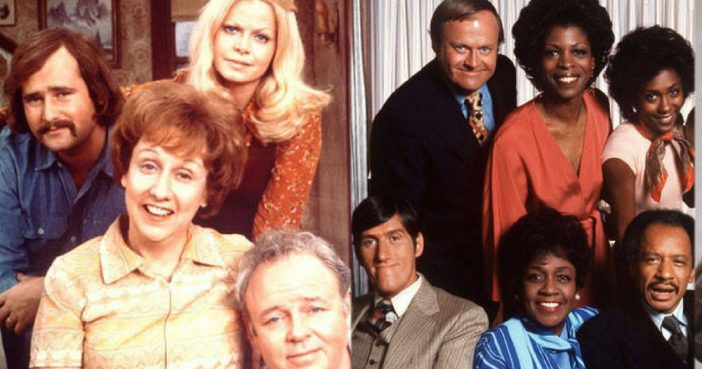 5. THE FACTS OF LIFE (FROM DIFF'RENT STROKES)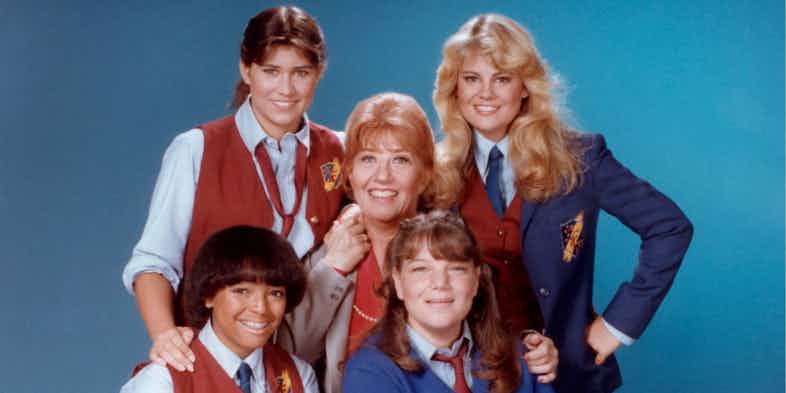 One of the most beloved series of the '80s, The Facts of Lifefollows Edna Garrett (Charlotte Rae), a house mother at a fictional all-female boarding school, and the girls in her care, including Blair (Lisa Whelchel), Tootie (Kim Fields), and Natalie (Mindy Cohn). But before becoming house mother, Edna starred as the Drummond housekeeper on Diff'rent Stokes, a show about two African-American boys taken in by the rich, white businessman, Mr. Drummond (Conrad Bain). Edna's time on Diff'rent Strokes was short-lived – she appeared on only the first and second season – and The Facts of Life cast was introduced on the last episode of the Diff'rent Strokes first season.
The Facts of Life was only marginally successful in its first season. The network extensively retooled it in season 2 by cutting a large number of the cast and moving it to a new time slot. By its third season, it was ranked higher than its predecessor and went on to become even more successful, ending after nine seasons (compared to Different Stroke's eight seasons).
6. NCIS (FROM JAG)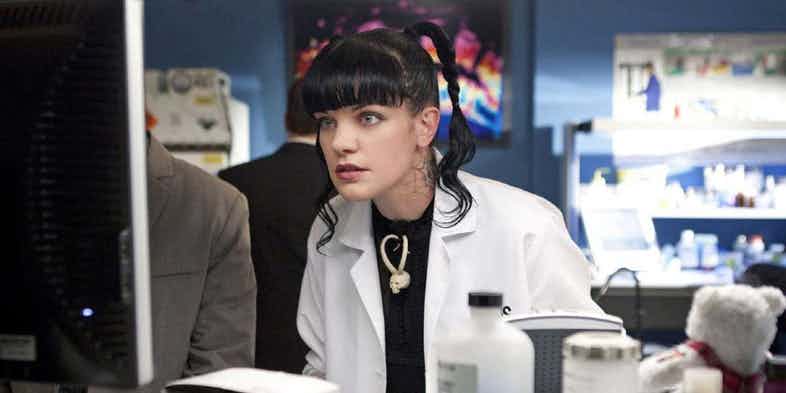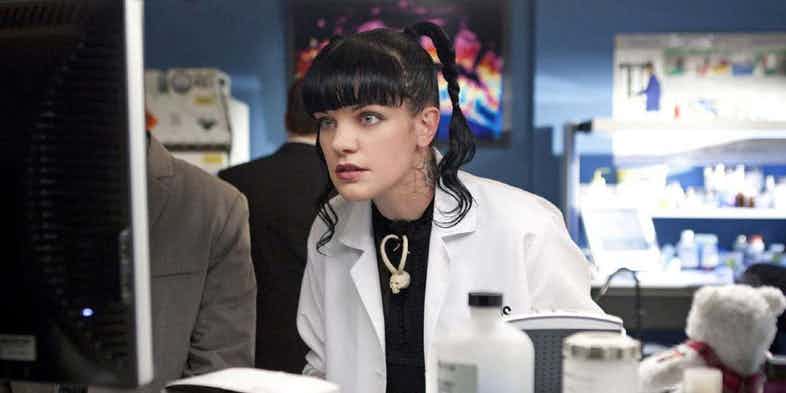 One of the longest-running one hour dramas in television history, NCIS follows a fictional team of Naval Criminal Investigative Service agents. The characters were originally introduced in JAG, a show following the Judge Advocate Generals of the United States Navy, with the NCIS characters showing up in two episodes of JAG's eighth season. This two-episode "back door pilot" introduced the NCIS team of the new show, including the leader Gibbs (Mark Harmon), agent Tony (Michael Weatherly), forensic specialist Abby (Pauley Perrette), and medical examiner Ducky (David McCallum).
JAG ended its ten season run in 2005, while NCIS will air its thirteenth season this fall. Despite its long run, NCIS shows no signs of slowing down anytime soon. For the past several seasons, NCIS has consistently ranked as one of television's most watched shows. NCIS went on to spawn its own spin-offs, NCIS: Los Angeles and NCIS: New Orleans, both of which have become popular in their own rights.
7. THE JEFFERSONS (FROM ALL IN THE FAMILY)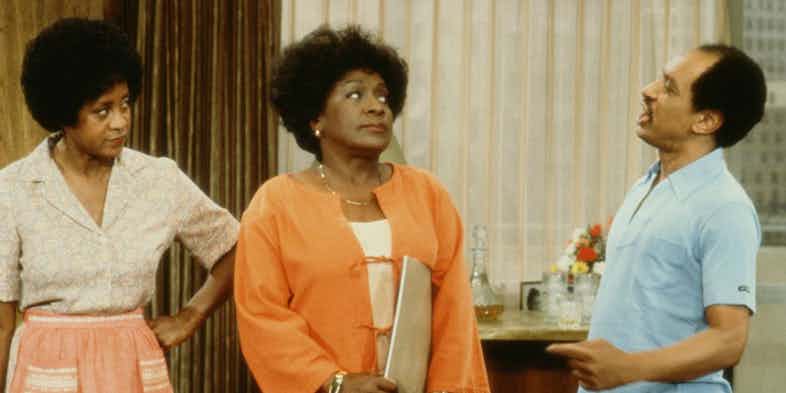 The Jeffersons followed a wealthy African-American couple after they move from a working-class section of Queens, New York into a luxury apartment in Manhattan (also known as a deluxe apartment in the sky). But prior to this big movie, the Jeffersons actually lived next door to the Bunkers in a sitcom called All in the Family. Archie and Edith Bunker encounter the Jeffersons during their show's first season in 1971, when Archie has trouble accepting that the Jeffersons are the neighborhood's first African-American family. The Jeffersons continued to sporadically appear on the series until their spin-off premiered in 1975.
Both shows were beloved in their time and had lasting cultural impacts, but The Jeffersons ran for eleven seasons compared to All in the Family's eight. The Jeffersons even spawned its own spin-off, called Checking In, which followed the Jefferson's housekeeper, but it lasted only four episodes. If you count spin-offs from spin-offs, All in the Family has had more spin-offs than any other prime-time television show. The popular series Maude and its spin-off Good Times also originated in All in the Family.
8. BEAVIS AND BUTT-HEAD ( FROM LIQUID TELEVISION)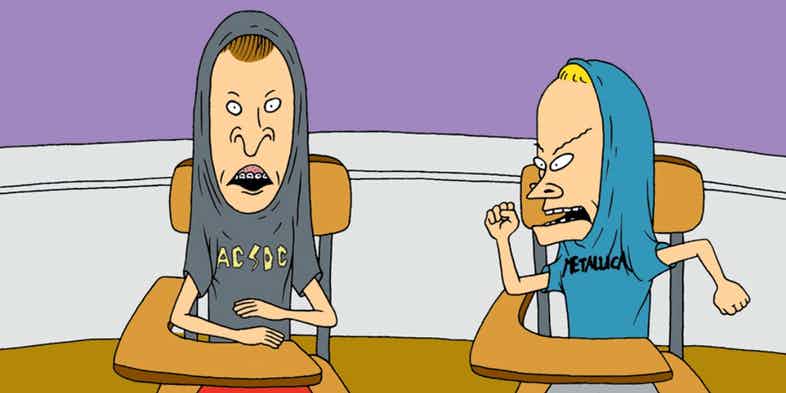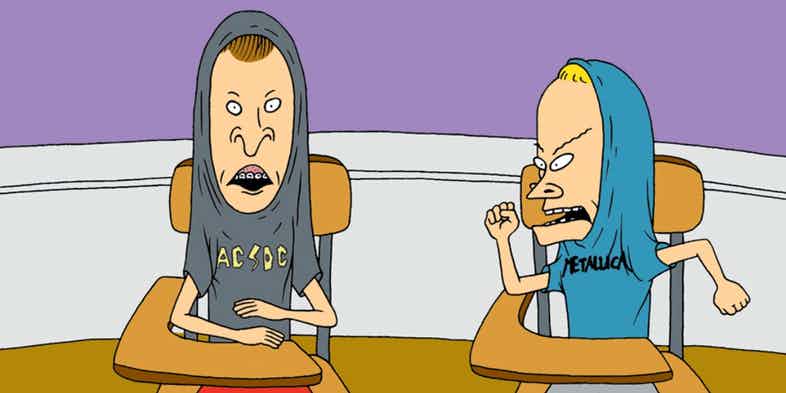 Another spin-off that far surpassed its predecessor's popularity, Beavis and Butt-head is an animated series following two teenagers of questionable intelligence that started as part of MTV's Liquid Television, an animation showcase that aired for three seasons. In the original show, independent animators created short cartoons, which would be showcase in recurring segments. After appearing on Liquid Television, MTV hired Judge to give Beavis and Butt-head their own half-hour show.
During its time on air, Beavis and Butt-head spawned a full-length theatrical film, a Marvel Comics (under the Marvel Absurd imprint) series, and several video games. The show's character Daria Morgendorffer even received her own spin-off show, Daria, though Judge was not involved in that. Beavis and Butt-head originally aired for 7 seasons from 1993 to 1997 and was brought back from the dead for an eighth season in 2011 on MTV.