THE YEAR IS 1947. THE NEWS HAS JUST SPREAD CONCERNING A SMALL AIRCRAFT PILOT (KENNETH ARNOLD) WHO HAD ENCOUNTERED UNIDENTIFIED DISC/SAUCER-LIKE, OBJECTS BOUNCING AROUND THE SKIES OVER WASHINGTON STATE.
Kenneth Arnold has en route to an air show in Oregon, and decided to also search for a downed Marine Corps C-46 transport airplane near Mt. Rainier. The plane had gone down in the same area recently, and after all, there was a $5,000 reward waiting for whoever spotted the wreckage. This is the area Kenneth told reporters, that he had observed several, unidentified flying objects-which seemed to be traveling at a high rate of speed (approximately 1700 miles per hour.) Yes, seeing these objects had given him an eerie feeling, but he figured what he saw may have been some type of experimental military testing.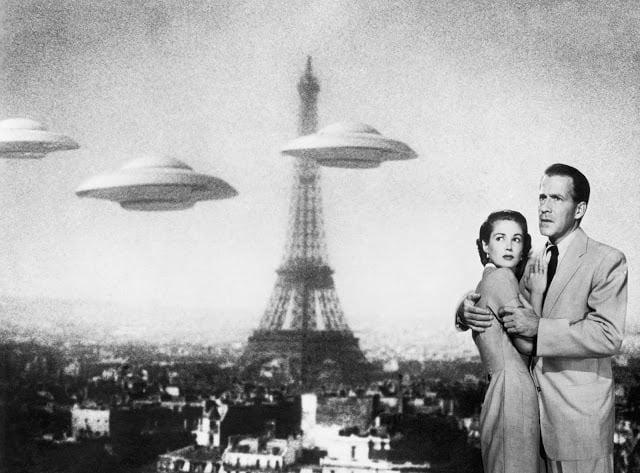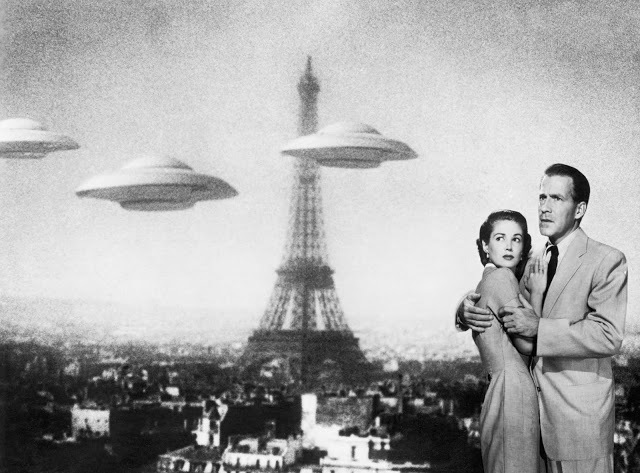 It was the high rate of speed displayed by the flying objects, and how they flew together in perfect unison; which concerned Kenneth. At the time of the sighting, the UFO's were traveling at a speed around three times faster than any known aircraft. The famous supersonic flight by Chuck Yeager wouldn't happen until later that year.
The famous descriptive term "flying saucer" was not actually used by Mr. Arnold when he spoke to authorities, but instead, by an American newspaper editor or headline writer who had posted the Kenneth Arnold UFO sighting. Kenneth had simply stated the objects flew like- saucers skipping across water. (Unfortunately, he hadn't had a cellphone to film his sighting.) There were no earlier 1947 statements he made, mentioning flying saucers or discs.
After this initial FIRST UFO sighting in June of 1947, over 800 other UFO sightings were reported in newspapers throughout the United States and Canada. Some were considered valid, and some were debunked-proven hoaxes.