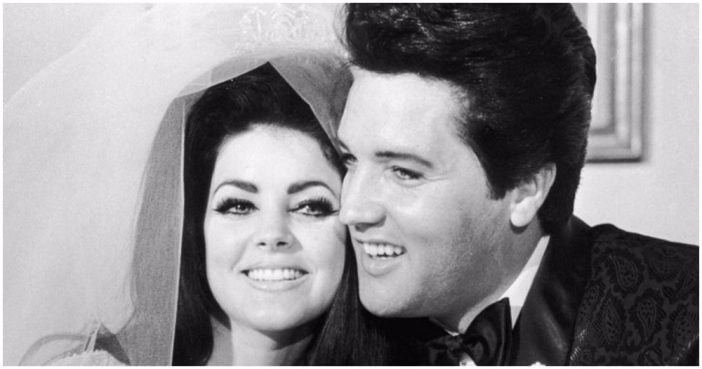 It's hard to believe the King of Rock and Roll would have celebrated his 81st birthday if he was alive. Born in Tupelo, Mississippi on January 8, 1935, Elvis Presley left an unforgettable mark on music. His popularity lead to the public being interested in all aspects of the singer's life. These two rare news clips of Elvis show the King as he is about to embark to Germany in 1958 for a year of military service and Elvis on his wedding day, walking into the reception with Priscilla Ann Beaulieu to talk with the press.
In the first video, "Elvis the Pelvis" talks about being treated as just one of the guys in the Army.
It was while he was serving in Germany that he met Priscilla and 8 years later walked down the aisle with her. Elvis married Priscilla at the Aladdin Hotel in Las Vegas, America on May 1, 1967. Footage of the couple walking into the reception with his bride shows him sitting at a table in front of press photographers, Priscilla showing off her ring and then feeding Elvis cake from a fork!
Are you an Elvis fan? Share these nostalgic looks back at The King's life with your friends!
Credits: reshareworthy.com