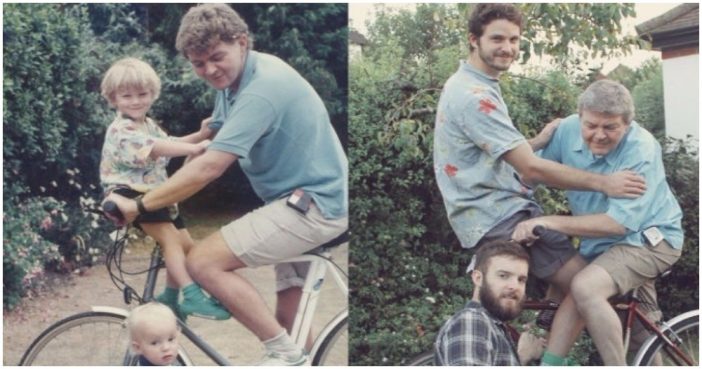 Ah, childhood photos: the source of endless amusement for parents and partners alike, and unending embarrassment for their subjects (though they are sooo sweet).
Some, however, have decided to take the high road and recreate those photos — and they've done a great job! You kind of have to wonder how they still have all the matching clothes…
The 24 people below have perfected the art of reenacting their ridiculous childhood photos, and with the most hilarious results. Warning: Some of these are going to have you laughing out loud, and some (particularly those of grown men in diaper) are going to wish you had the power to un-see things. Proceed at your own risk.
1. Car rides with your siblings are always a good time.
2. The beards take it to an entirely new level.
3. Two perfect days at the beach.
4. Still sailin'.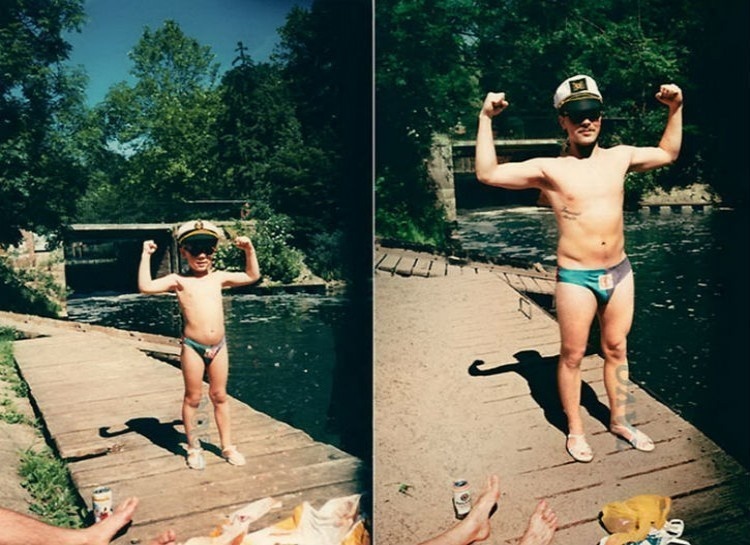 5. These two haven't aged a day.